After leaving Twin Falls, Idaho, our plan had been to visit Grand Teton and Yellowstone National Parks, then head east to Devils Tower National Monument in Wyoming (featured in the movie "Close Encounters of the Third Kind") and nearby Mount Rushmore, South Dakota, before heading north into Manitoba.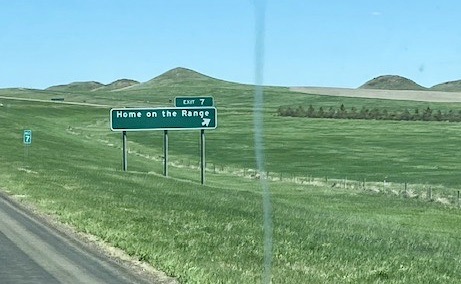 But due to unexpected delays in Idaho, we decided to head north and east on Interstate 94 through Montana, leaving the national parks for a future visit.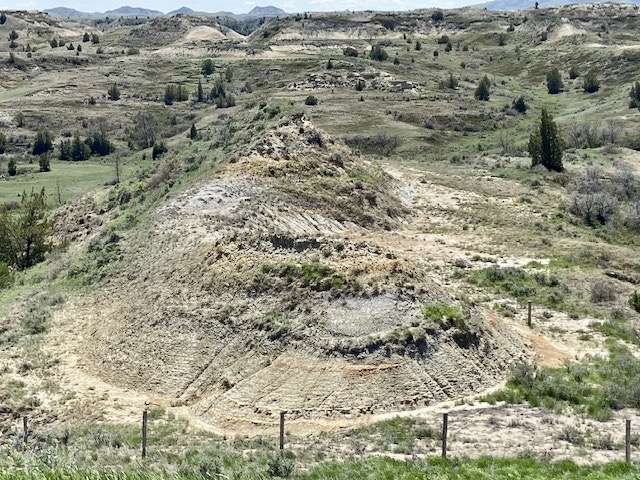 Our old friend, Norm Cartier, who Betty went to Sunday School with, and I shared a house with in Toronto, has been recuperating from a stroke in Yellow Grass, Saskatchewan. So after crossing from Montana into western North Dakota, we decided to head due north for a brief visit.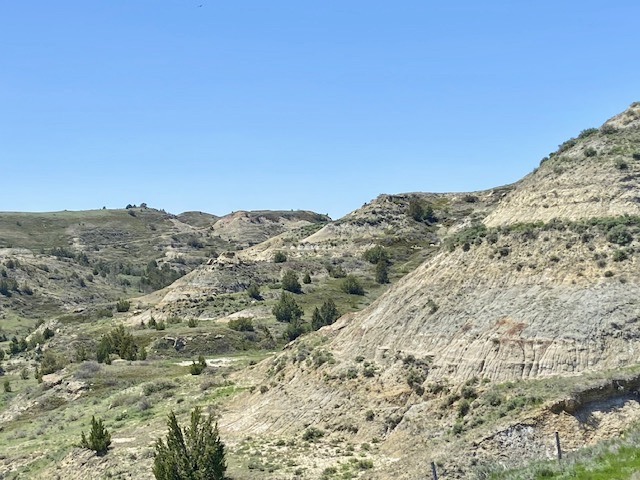 We were also aware that spring flooding had closed portions of the main highway from Grand Forks, North Dakota to Winnipeg, so avoiding that route was considered wise.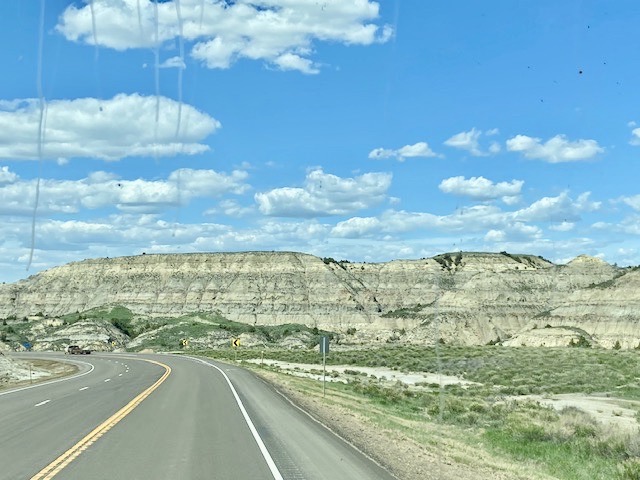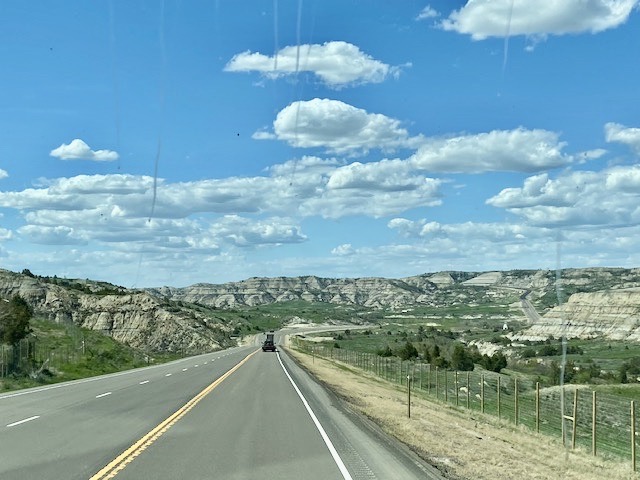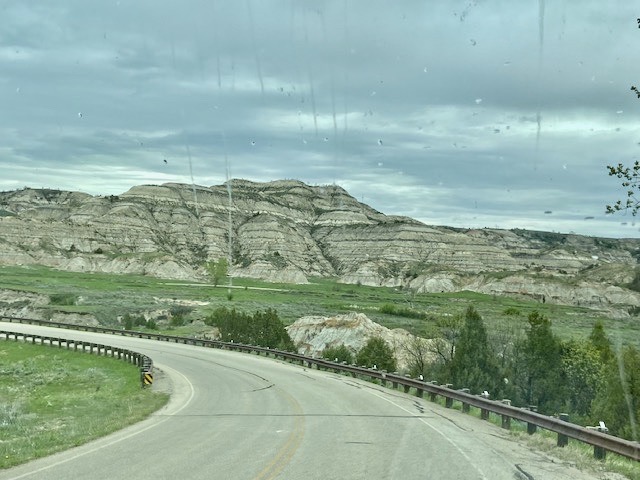 With our capacity to boondock, we generally have been avoiding formal campgrounds. But checking the map, we saw we would be passing through Theodore Roosevelt National Park, and there appeared to be two nice campgrounds in the park.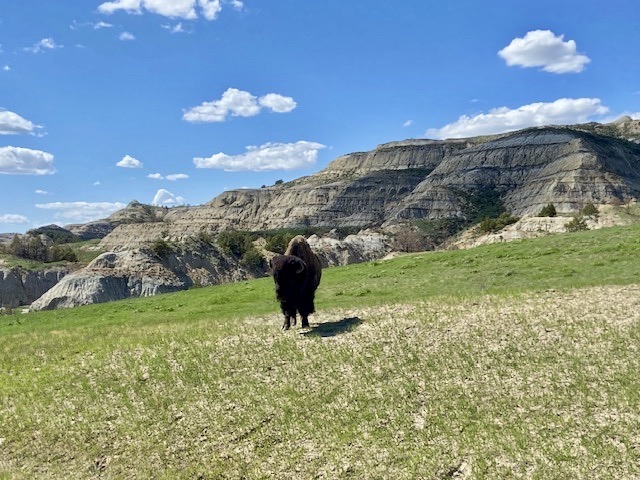 Even though Betty & I have travelled through Grand Forks and Fargo on the eastern edge of North Dakota many times, we had never ventured further west of Minot, the location of a Family Motor Coach Association rally a few years ago.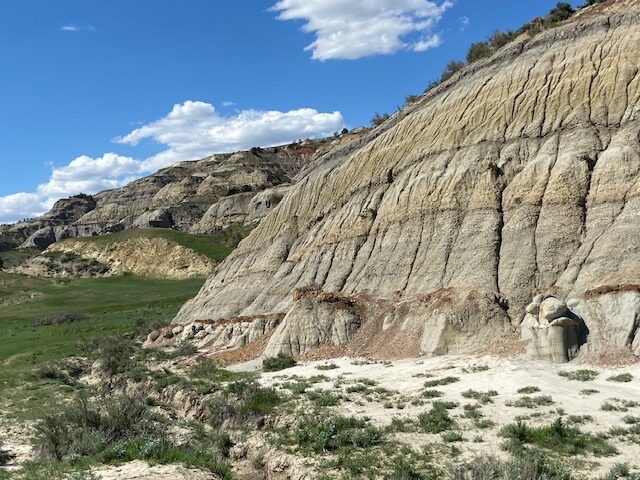 As we approached Theodore Roosevelt National Park, the terrain became more barren and rugged, similar to the Badlands of South Dakota.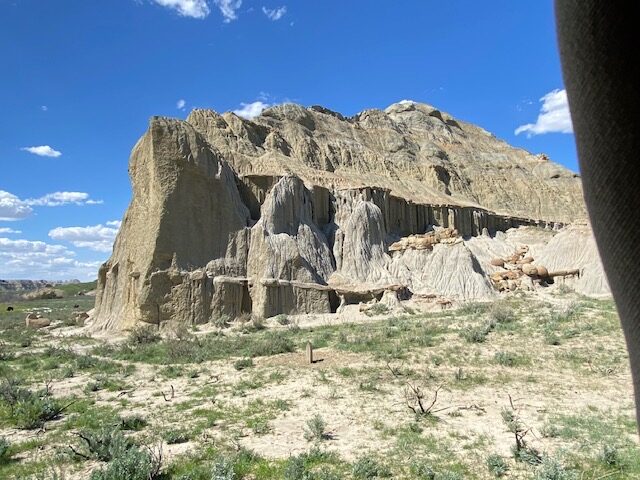 We were amazed by the seemingly hidden beauty of this park, and enjoyed a very quiet night in Site 44 of Juniper Campground ($7./night for Seniors with our America The Beautiful pass).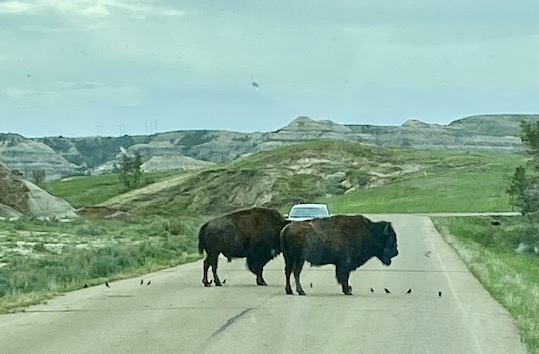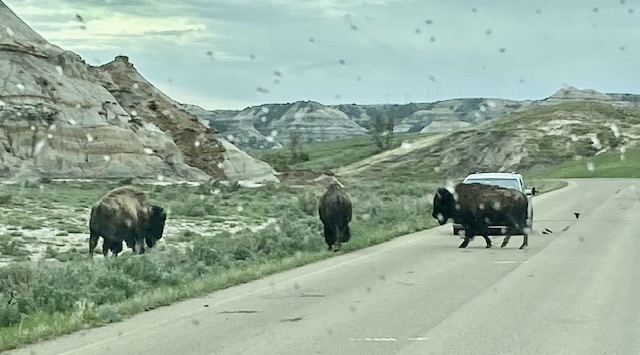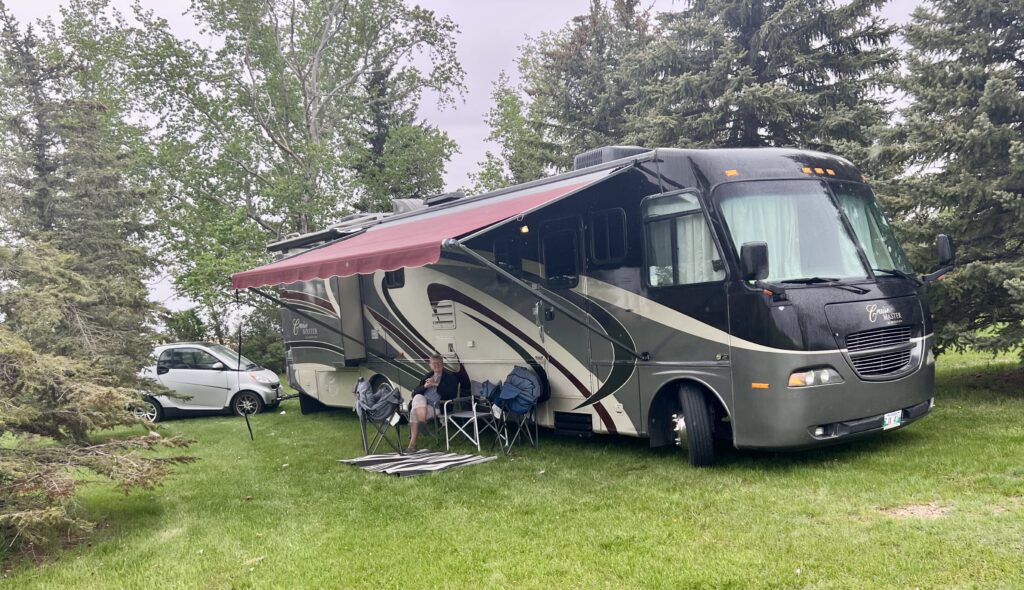 The tiny border crossing into Saskatchewan was uneventful, and we had a pleasant visit with Norm and his wife, Francis, before heading east again.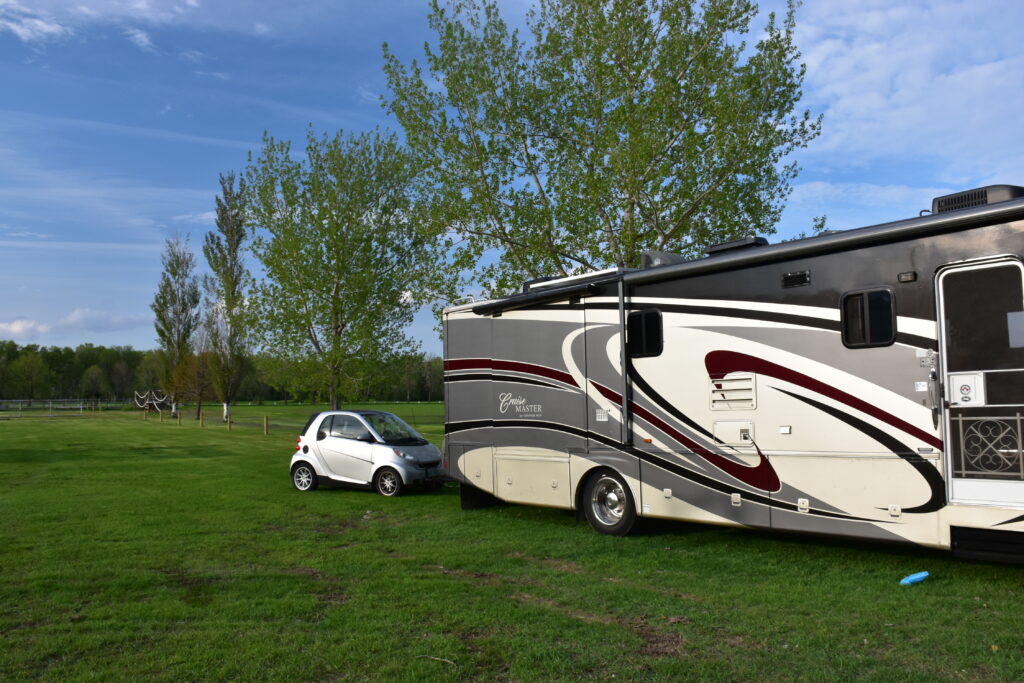 One more night was spent beside the local arena in MacGregor, Manitoba, and we are now back at Town and Country RV Park in Winnipeg. It hasn't stopped raining since our arrival, so we feel like we could be back on Vancouver Island, except without the elevations to shed the water.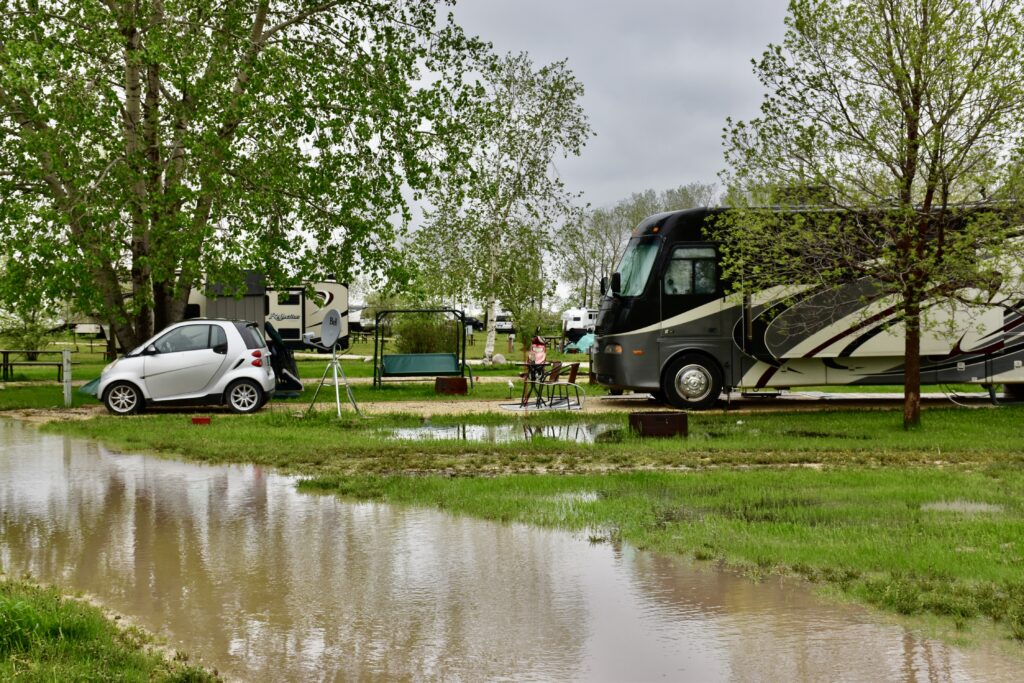 Discovering Theodore Roosevelt National Park this week was like finding a hidden gem. We hope that you also have opportunities to find unexpected joy in your travels through life.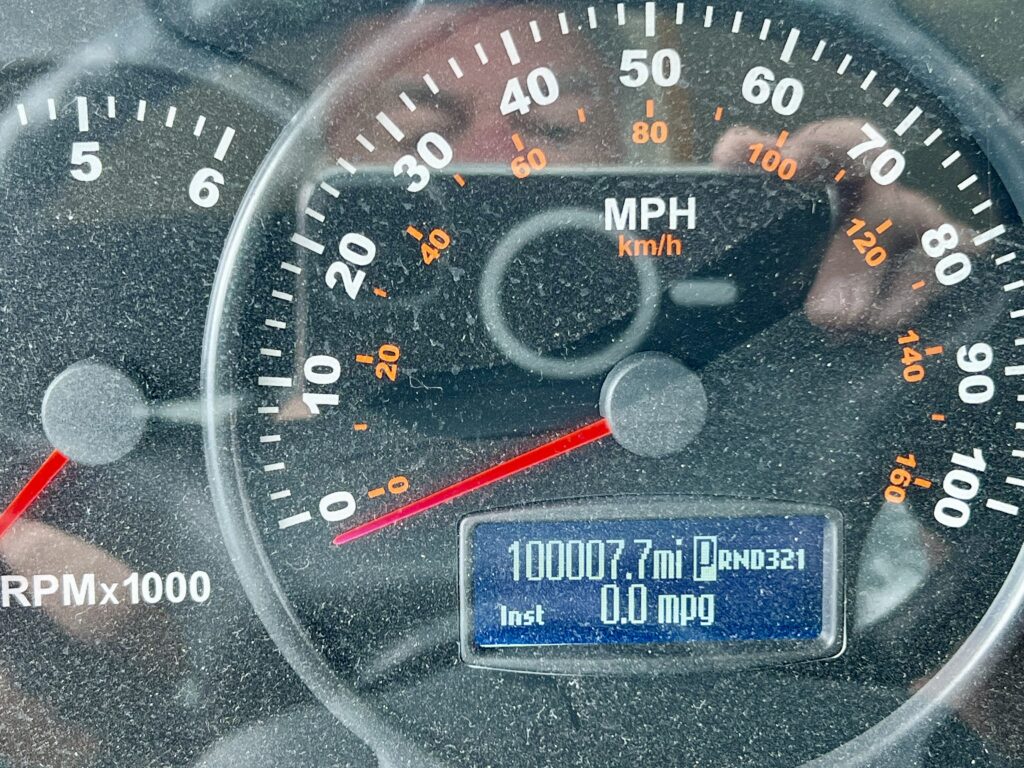 Cheers!