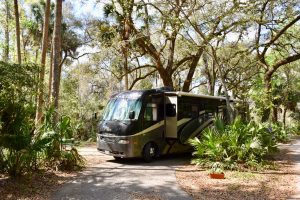 If Betty & I were to park our motorhome for an extended period of time, we would set it and forget it, like the commercial says. While we intend to slow down our travels soon, this outstanding overlandish odyssey is constantly taking us through new adventures that require regular adjustments. Today's post highlights some of the settings required in each new location.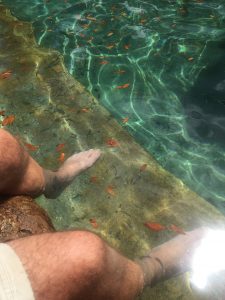 It's not quite on the level of an airline pilot, but prior to take-off, and after landing our home-on-wheels at a new campground, we need to work through our check lists. Of course, as Quality Officer for Women's Health, Betty promoted safe surgery checklists in the hospitals where she worked, so this comes second nature to her. In the camp spot, we need to follow different procedures based on the availability of water, electricity and a sewer connection; whether it is a pull-through or back-in site; and whether it is level, shaded, or congested, to name a few criteria.
Is it easier to set up in a full service site, or a boondocking location? One is not necessarily more difficult than the other – just different. Of course, when I'm talking about hardship here, camping in our motorhome is definitely not the same as in a tent. The hard part is remembering which buttons to push at the correct times. Lol.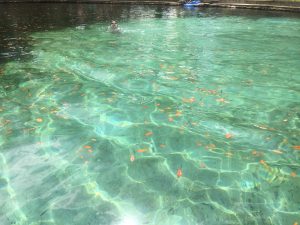 For instance, the fridge in our motorhome automatically switches from gas to electric, if electric is available. But since we added solar to our roof, we need to manually switch it back to gas if we are boondocking, so it doesn't drain our batteries. Likewise, if we are boondocking we set our water heater to gas, but run the electric heater if we are plugged into shore power. Regardless of our location, we try to limit the use of electricity,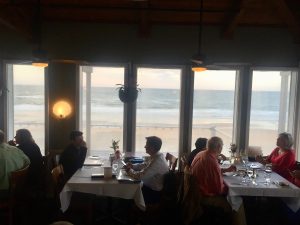 and have switched to LED lighting, which is still turned off if not in use. Electricity from our solar panels/ batteries also needs to be monitored more closely than 50 amp shore power. We do have longer showers if we are hooked up to a water source, but then have to remember to flush less and conserve water more when we are boondocking. In most locations our generator and solar can provide power to meet our needs almost indefinitely, but our black and grey tanks are only good for a week before we have to find a place to dump them.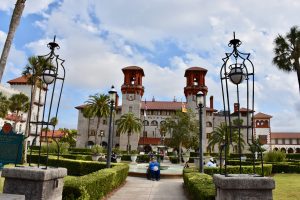 These are only a few of the adjustments required when changing locations. This post covers our stops last week, after Gamble Rogers Memorial State Recreation Area at Flagler Beach, to Juniper Springs Recreation Area in Ocala National Forest, to Faver-Dykes State Park near St. Augustine, Florida, prior to travelling to Live Oak for the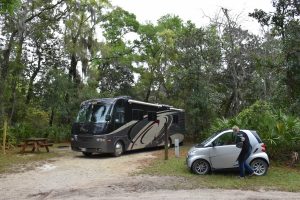 RVillage rally.  By capturing each location in words and pictures, Betty & I are better able to remember the settings for each of these beautiful stops. Hope you can remember where you are at with whatever you are doing also!
Cheers!