Life can be full of ups and downs. In the past few days, Betty & I have seen our fair share. This post captures a little of what we saw and experienced as we headed east from our winter home on Vancouver Island.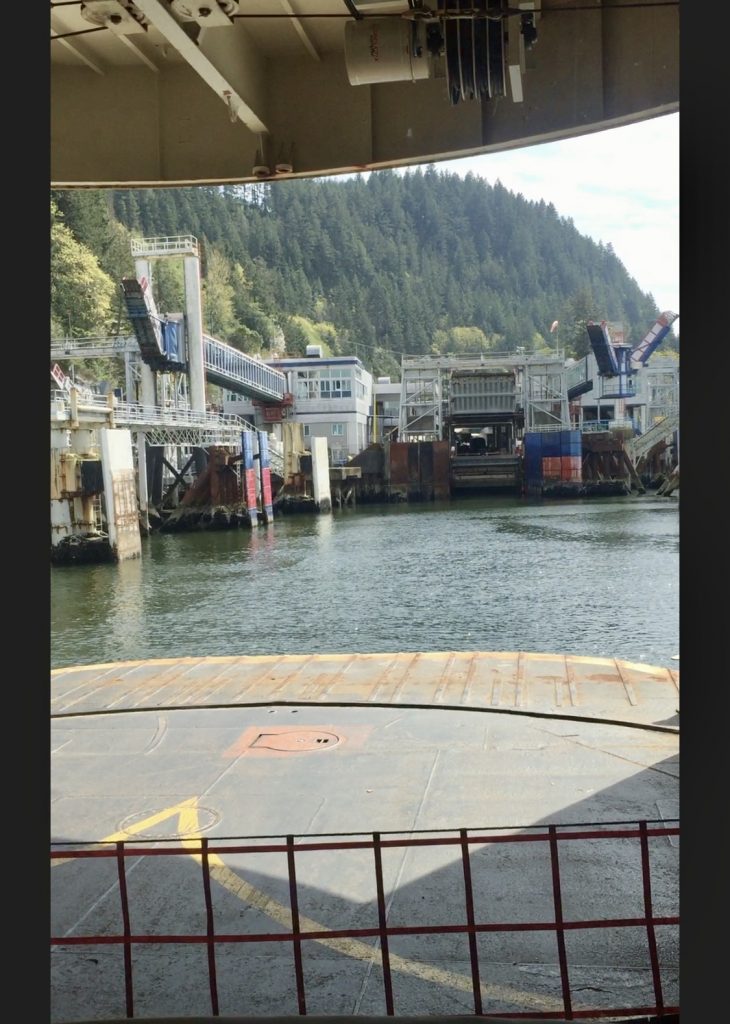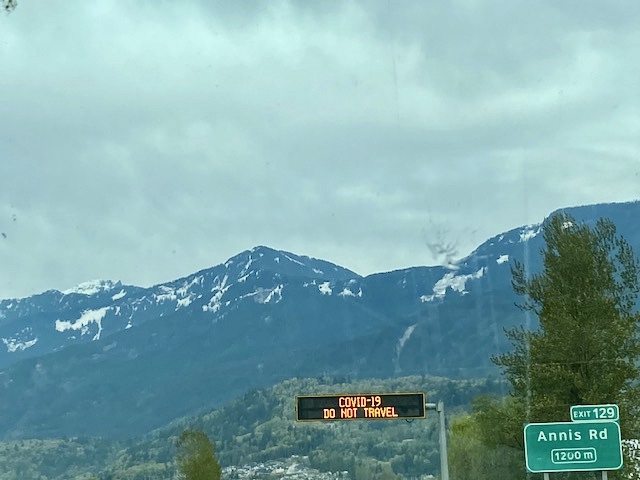 British Columbia introduced new COVID-19 travel restrictions this week, indicating that those outside of their health zone could be fined, and that BC ferries might no longer take recreational vehicles on board. Just in case this affected us, we bailed early.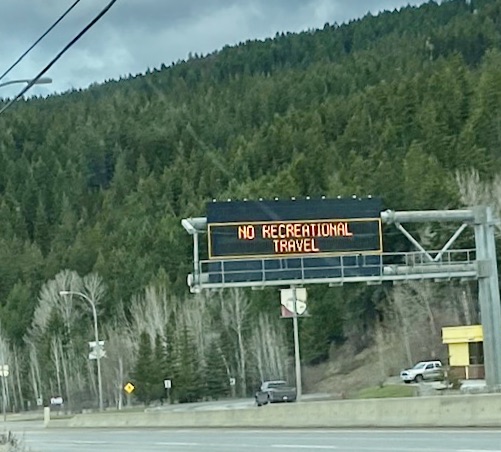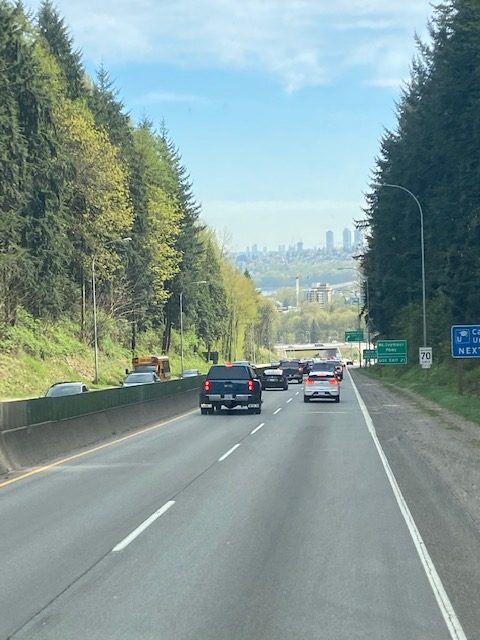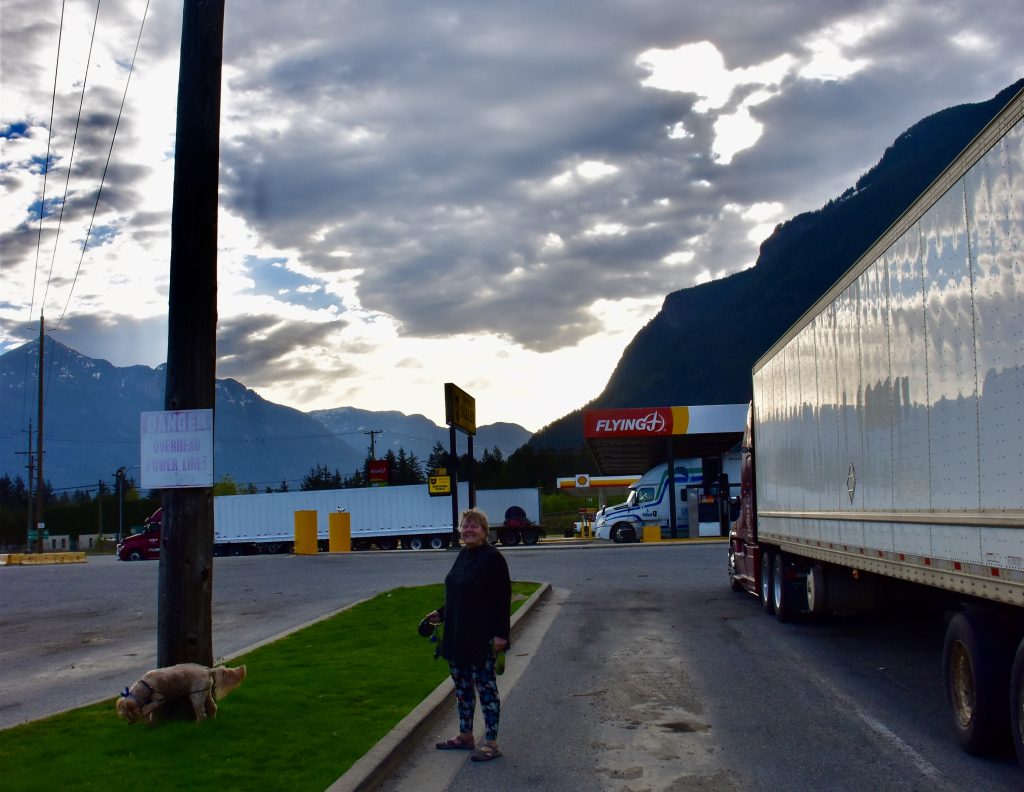 The motorhome had been running a little rough on our first day, but I thought it was because our gas was six months old. I had filled up last October before we parked for the season on Vancouver Island. I considered adding some gas-line additive, but didn't want to go into the store. I also thought about using a higher octane, but it was too expensive…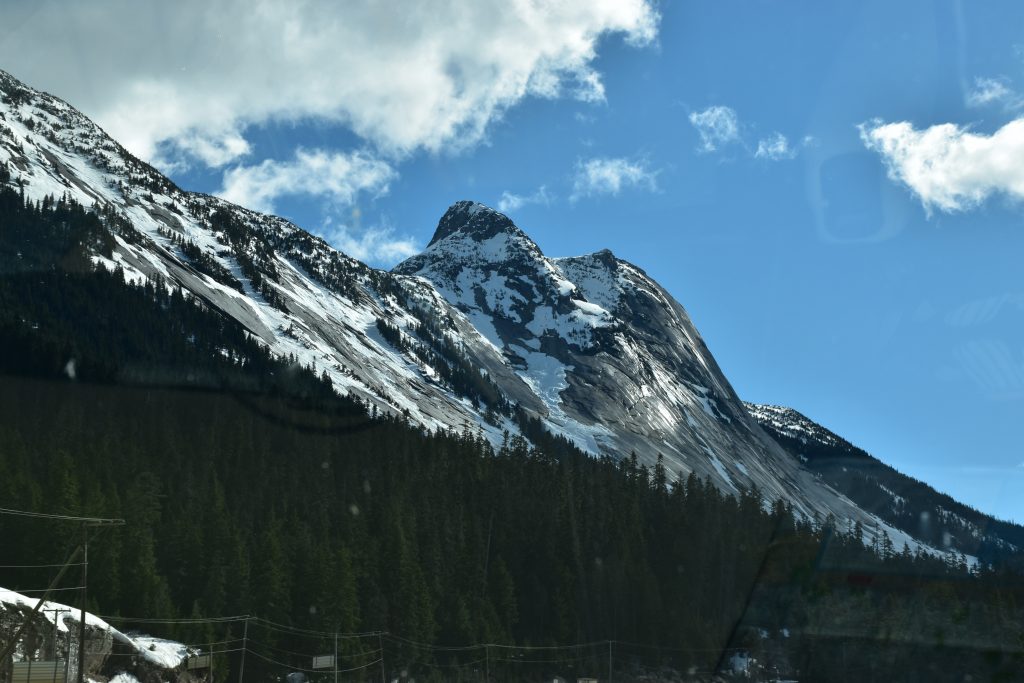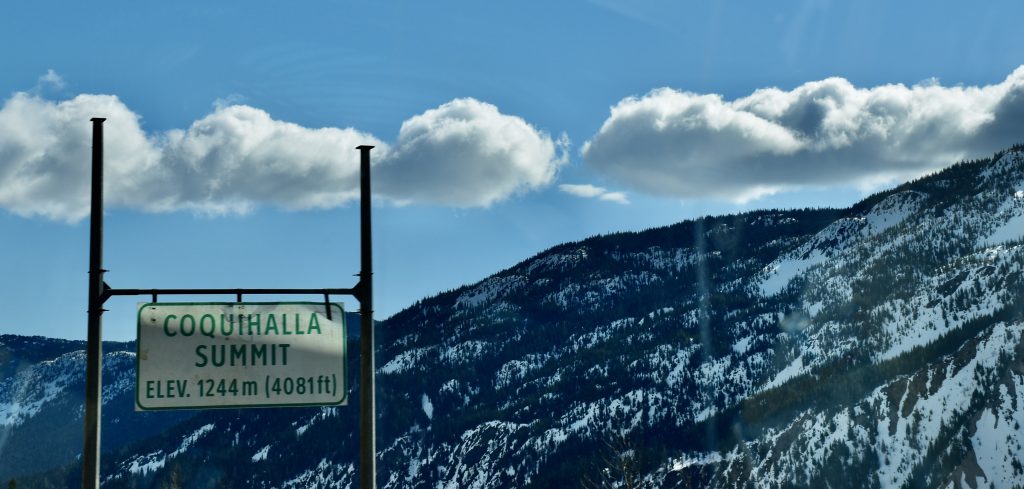 From then on, Betty & I really experienced our ups and downs. While the scenery was majestic, after we passed Revelstoke, the battery light appeared on our dash for the first time ever, and flickered on and off through the Rogers Pass. From time to time, we would lose most of our power, dropping down to 30 mph, even when there was no margin to pull off the road. While I drove much of the time with my hazard lights on, I was never sure the motor wouldn't finally die in the middle of the Trans-Canada Highway.
Limping into Golden BC around 5:30 pm, we contacted Columbia Diesel, and staff said they would take a look at our motorhome first thing in the morning. In the meantime, we were welcome to stay the night in their large parking lot.
I met up with service manager Derek Phillips at 7:30 am the next morning, and he assigned Guy, a very able mechanic, to diagnose our problem right way.
We pulled right into a bay in their heated shop, and were able to stay in our coach for the duration. Even though we had replaced our alternator before leaving Manitoba, it and our chassis battery had both died. By noon, Guy had replaced them both, and we were on the road again. BTW, the replaced alternator is still under warranty, so hope to be reimbursed when we get back to Manitoba.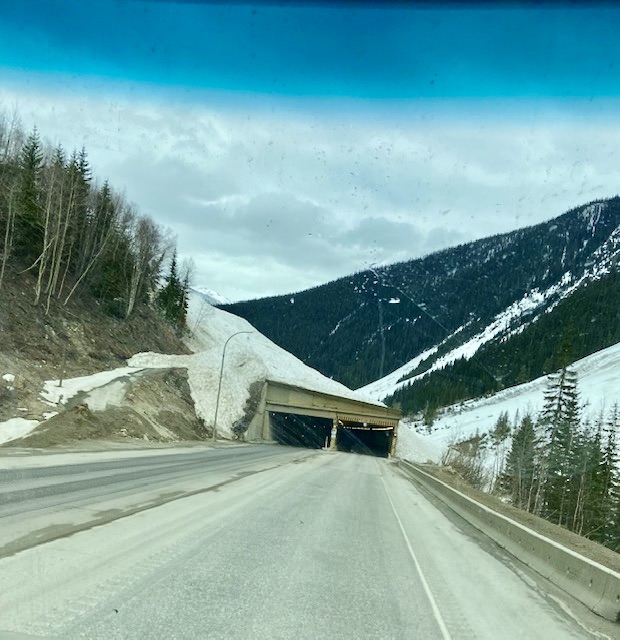 Continuing our ups and downs, the TransCanada Highway (#1) was closed from Golden to Banff, so we had to detour south through Radium Hot Springs.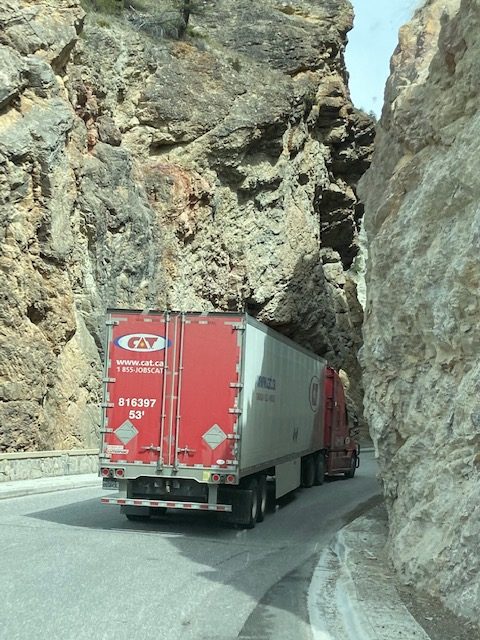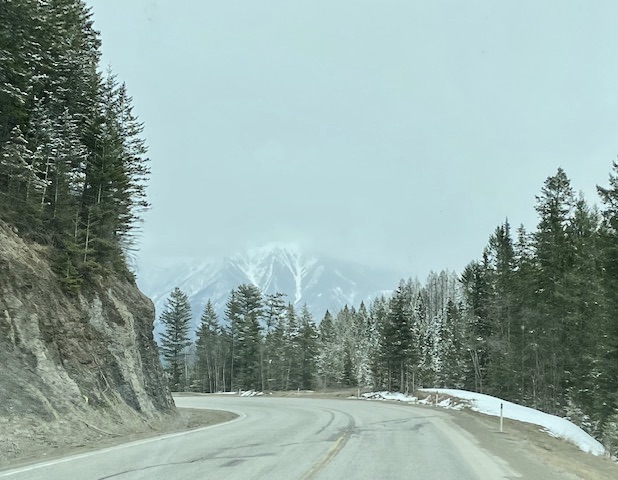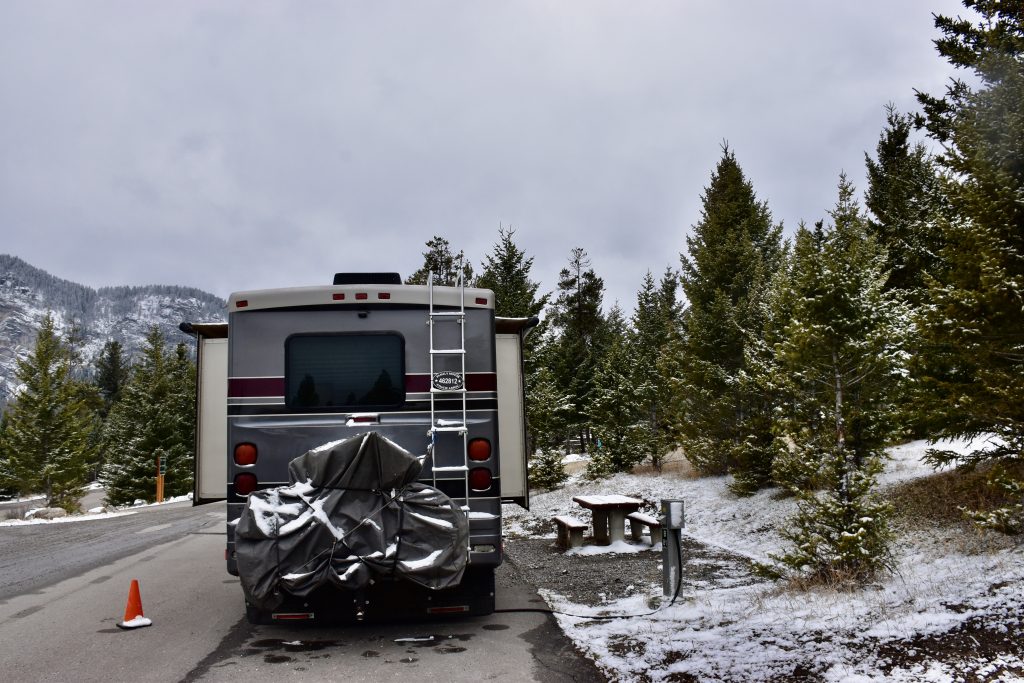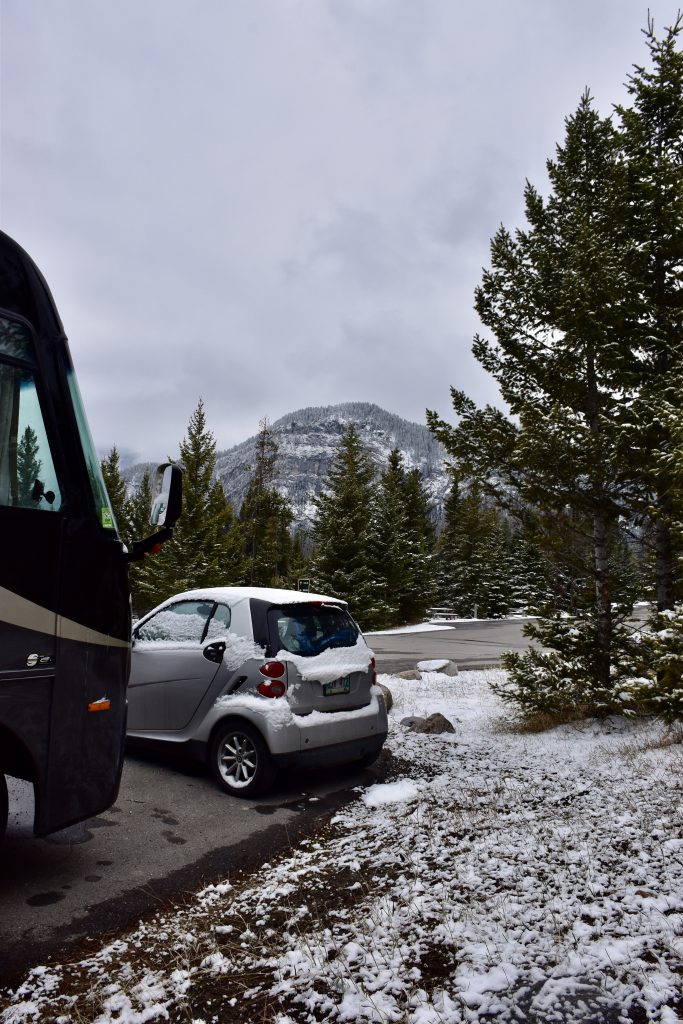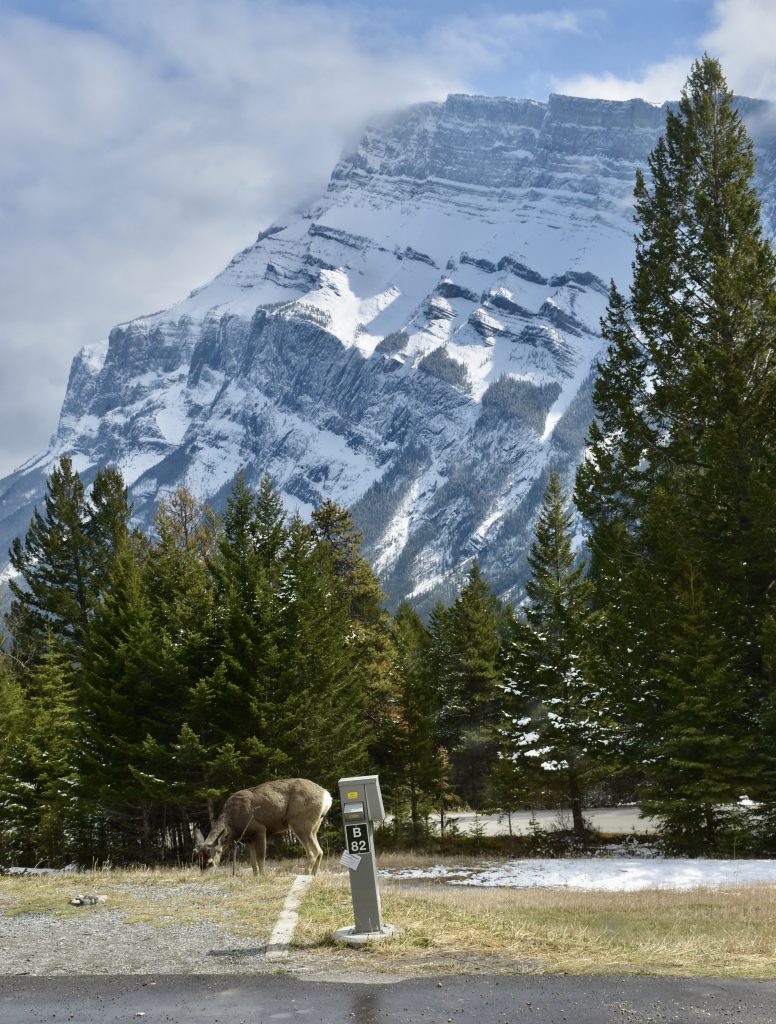 Now that the clouds have lifted, Betty & I hope that the road east won't visit us with so many ups and downs. Just as we hope for straight, smooth sailing, we wish the same for you!
Cheers!