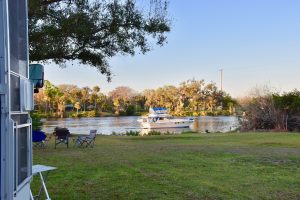 Betty & I ended our last posting with a certain uncertainty. We knew we would continue south to the Florida Keys, but still had just over a week before our Key West reservations. Given the noted issues in finding a place in a hot rv market, where might we find ourselves? (not psychologically or spiritually, but geographically speaking. Lol.)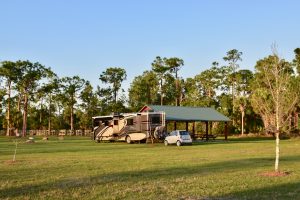 You might remember that we met Heath last summer at his Boondockers Welcome site on Prince Edward Island. As often happens when we compare notes about places to see and things to do, Heath told us about an out-of-the-way state forest campground in Florida, hosted by a wonderful couple named Orville & Arlene.  It took us a while to find Picayune Strand State Forest, just east of Naples, Florida, but when we did, we were in for a pleasant surprise!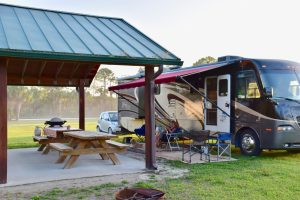 On the site of the original "buy swampland in Florida" scam, the state has reclaimed a large tract of land, returning it to its natural wild tropical condition. Picayune Strand State Forest campground is a small unserviced park down a back gravel road, which served us just fine! With the sun shining down on us all week – temperatures in the high 80s f (low 30s c) – our solar panels worked their magic to keep us in power. About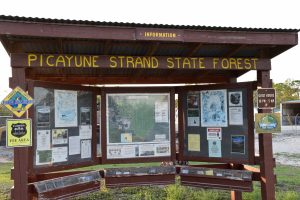 80' from our campsite were a series of faucets providing non-potable water for horses that came to visit. When the horses were not there, we were able to run our hose over to provide water for our toilet & shower.  At $10./night, we spent a great 8 days at this site.  Orville & Arlene were wonderful hosts, and it was fun to meet the other campers, including Americans from colder northern states, and Canadians from Ontario & Quebec.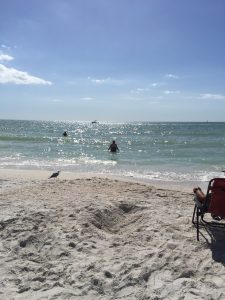 Within driving distance were a number of beaches, and we explored them all, from Bonita Beach in the north, to Naples Pier and Marco Island to the south. It was interesting to drive down the coastal roads, checking out the elaborate homes and landscaping of properties both backing onto the Gulf, and on the many inland waterways throughout Naples.
Today we drove through Big Cyprus National Park, and are now in the Long Pine Key campground of Everglades National Park. Our "America The Beautiful" pass is still valid, and we are set up in a gorgeous site for $18.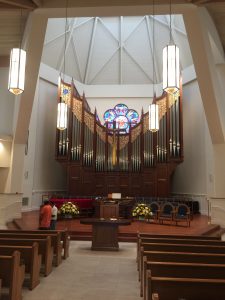 Tomorrow we expect to make the drive over the 42 bridges that span the islands from Key Largo to Key West. The forecast calls for more hot sunny days, so I guess this might be the place to find ourselves psychologically, spiritually, AND geographically. Lol.
Cheers!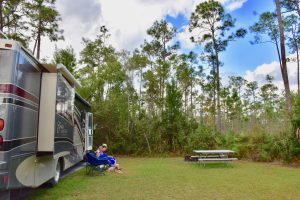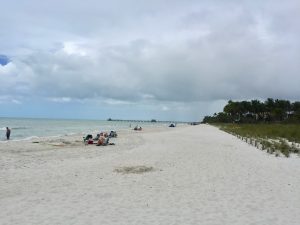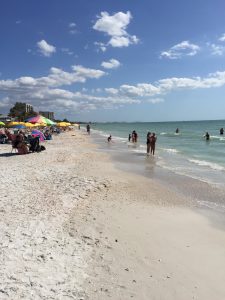 Addendum:  As mentioned, Picayune Strand was the site of the infamous "swampland in Florida" scam, perpetrated by an unscrupulous real estate developer who promised to make that portion of the state great for its inhabitants by "draining the swamp" and "creating the largest subdivision in the world". In a brochure published by the Florida Forest Service we read:
"Potential buyers were shown the land from the air during dry season, and many lots were sold to people who never saw their land from the ground. Few homes were built in the subdivision named "Golden Gate Estates" due to the lack of electricity and high summer water levels."
The plans looked great at first glance, but lacked the necessary depth of study to ensure a balanced sustainable approach for the land and all of its inhabitants.
The article goes on to describe the adverse effect on the ecosystem created by the unscrupulous flim flam man, and the years of effort required to restore the environment that was damaged by this scam artist. Aren't we all glad to have learned an important lesson from this little piece of history? lol