"We jammin'
I wanna jam it with you
We jammin'
I hope you like jammin' too…"
Today was another beautiful beach day on South Padre Island. With the roar of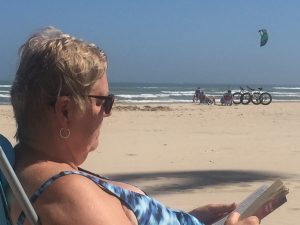 the waves in the background, Betty, Charlie & I relaxed on the sand in the afternoon sun. Bet had another book to read, Charlie had another big smile on his face as he watched the passers by commenting "Cute dog!", and I had my favourite play list tickling my ears. We jammin'…!
As I sit back on the beach with Bob Marley's songs soothing my head, I think about the play list that is keeping me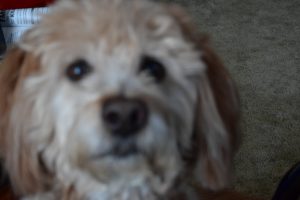 mellow for the afternoon: There's lots of Rolling Stones, Van Morrison, Leon Russell, Joe Cocker, Fleetwood Mac, The Tragically Hip, Willie Nelson, Leonard Cohen, and of course, Bob Marley in the over eight hour sound track. But there are also other lesser known artists that resonate, like Rodriguez, The Proclaimers, Savoy Brown, The Hooten Hallers, and The Jerry Cans, to name a few. The latter two made big impressions at the Winnipeg Folk Festival in past years, with unique talents that keep a smile on your face as you listen to their groove.
Created a couple of years ago now, I played the sound track during tedious renovations on our home; while shovelling mounds of snow from our walks, garage, and parking pad; and while mowing the lawn in summer. Each song takes me back to a memory of a far less relaxing time.
Now sitting on the sand with the sun warming my face, I can only say a big amen to Bob Marley:
"We jammin', to think that jammin' was a thing of the past
We jammin and I hope the jam is gonna last…"
 Cheers!