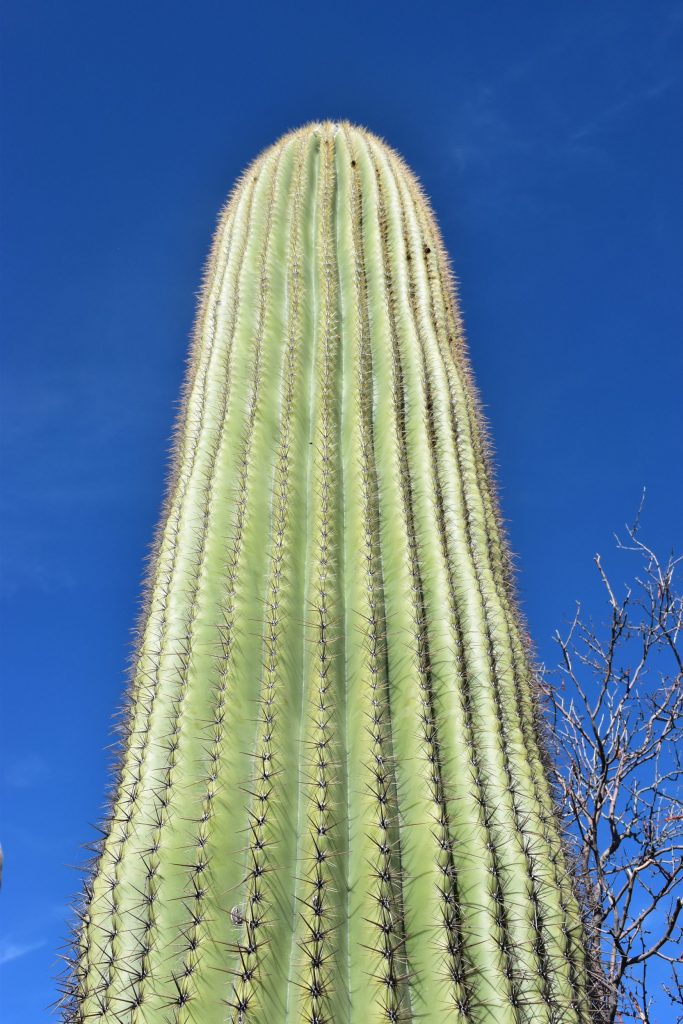 If you remember back to Betty's daily exclamation at Gilbert Ray Campground in Tucson Mountain Park (March 2018), there were a lot of very tall dramatic cacti keeping watch around our motorhome. Well, we're back in Tucson, and in fact parked again in site A56 beside the same supersized succulent: A frickin big cactus!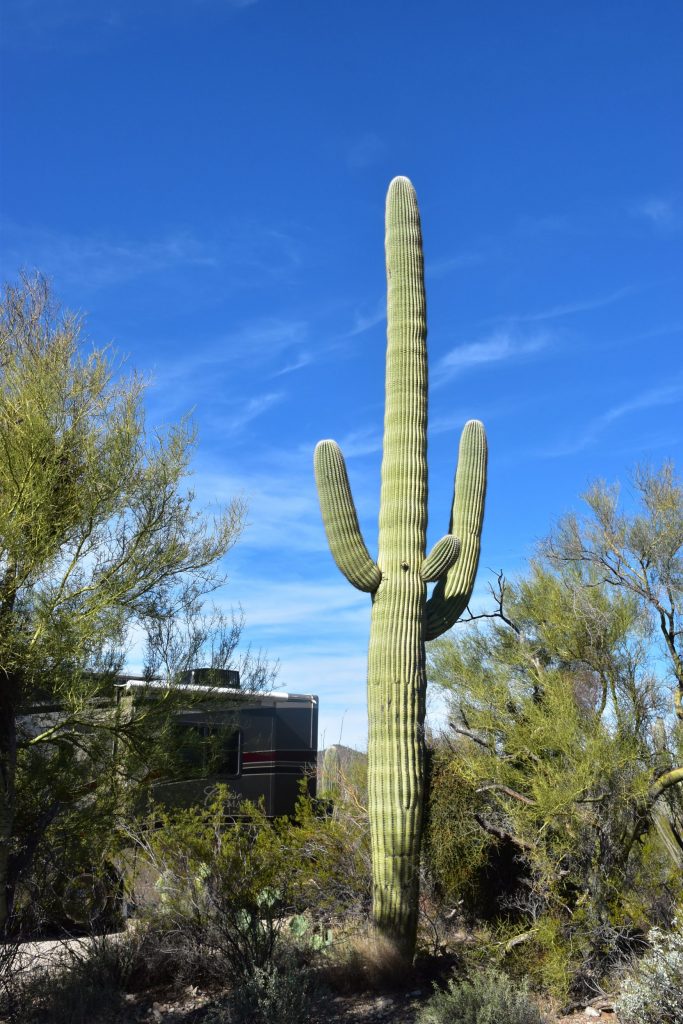 Our westward journey from Monahans Sandhills State Park included overnight stops in El Paso, Texas and Wilcox, Arizona, with some awesome scenery along Interstate 10 through New Mexico. Rather than driving straight to Tucson, we veered south to the old wild west town of Tombstone, site of the shoot-out at the OK Corral and tons of western memorabilia.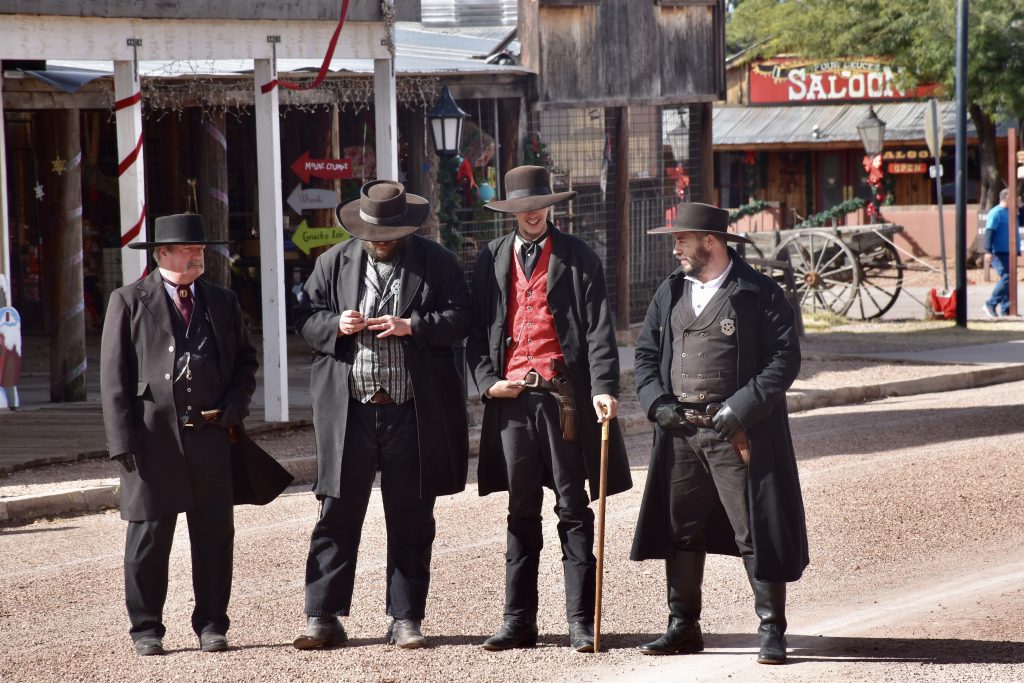 Tombstone had been a silver mining town, but tourism now appears its major industry. A number of blocks are dedicated to western wear, western jewellery, saloons, gun fights, and all things glorifying the old wild west. Coach rides are available up and down the dusty streets.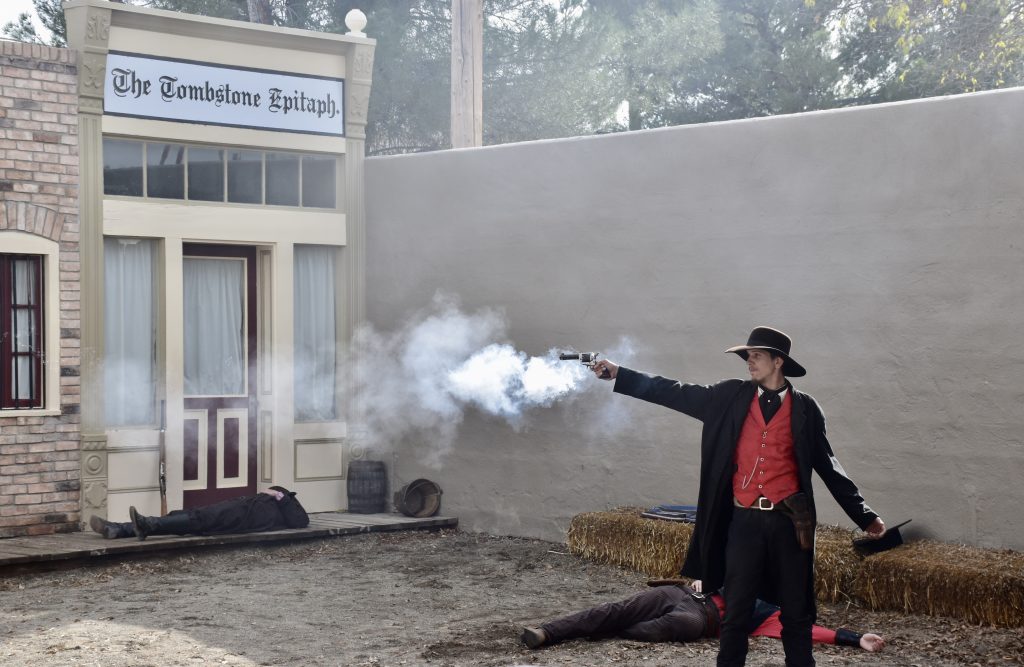 Betty & I watched a re-enactment of the gunfight at the OK Corral, along with a film and animated set depicting the history of the town. We took a stroll down the board sidewalks and peeked into a few shops. Fortunately, as full-timers in a tiny house, we were not tempted to add any bric-a-brac or other mementos to our current collection.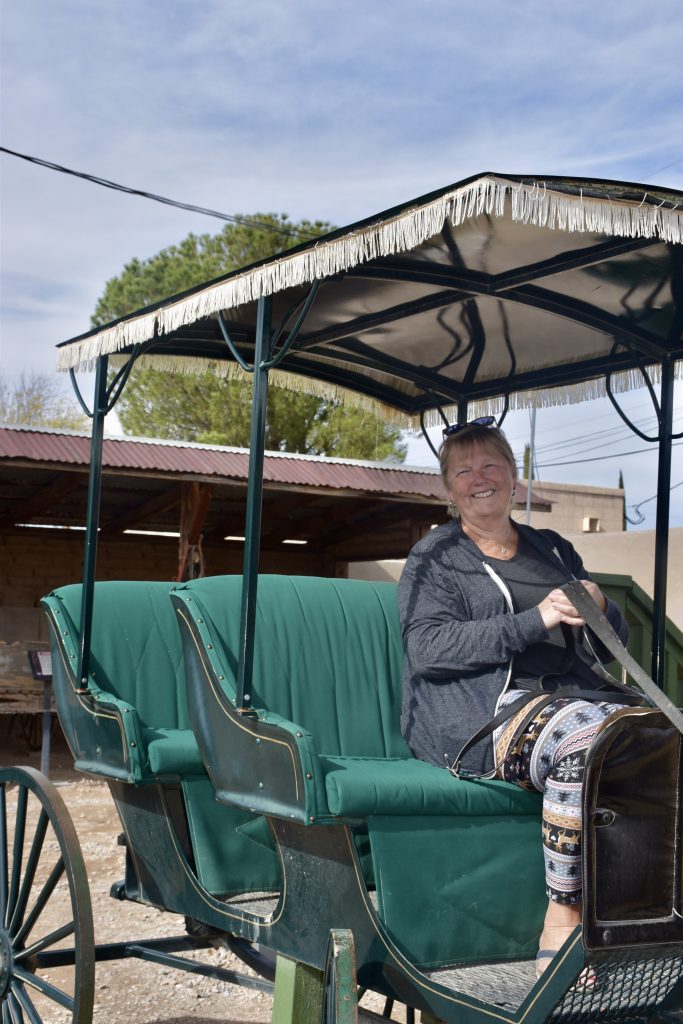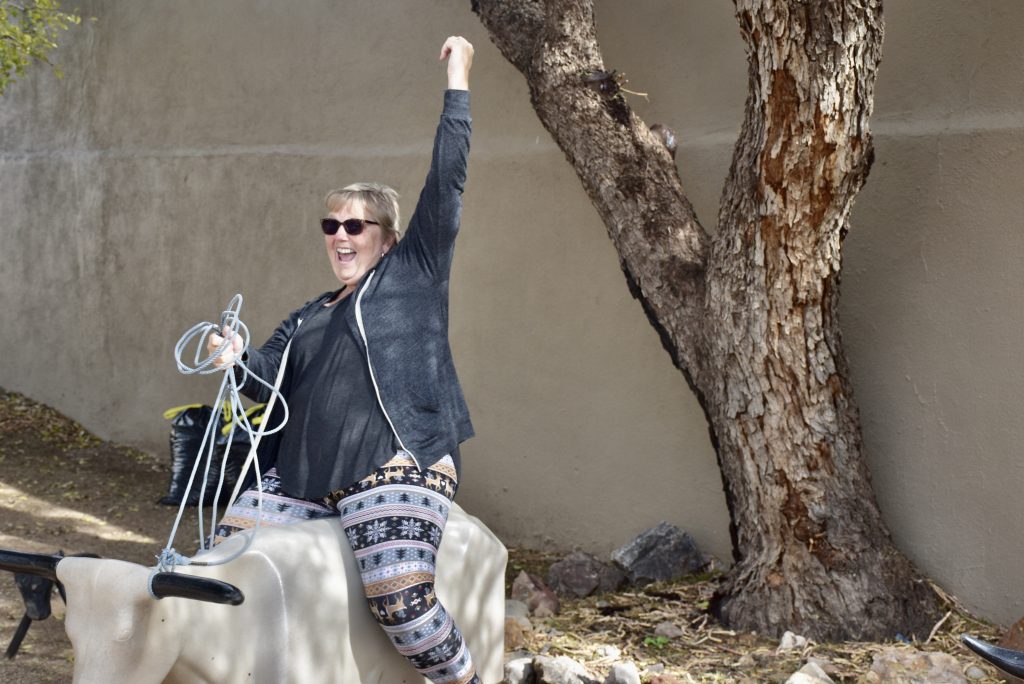 We drove the long way around to Tucson, intending to stay on BLM land to the west of the city. Arriving at dusk, we took our life (and our home on wheels) in our hands, driving off-road into a large tract of land dotted with RVs of all shapes and sizes. Following a dirt path through the scrub brush, we came to a small clearing that appeared perfect for our motorhome and Smart. This was to be our free home base for the next couple of days!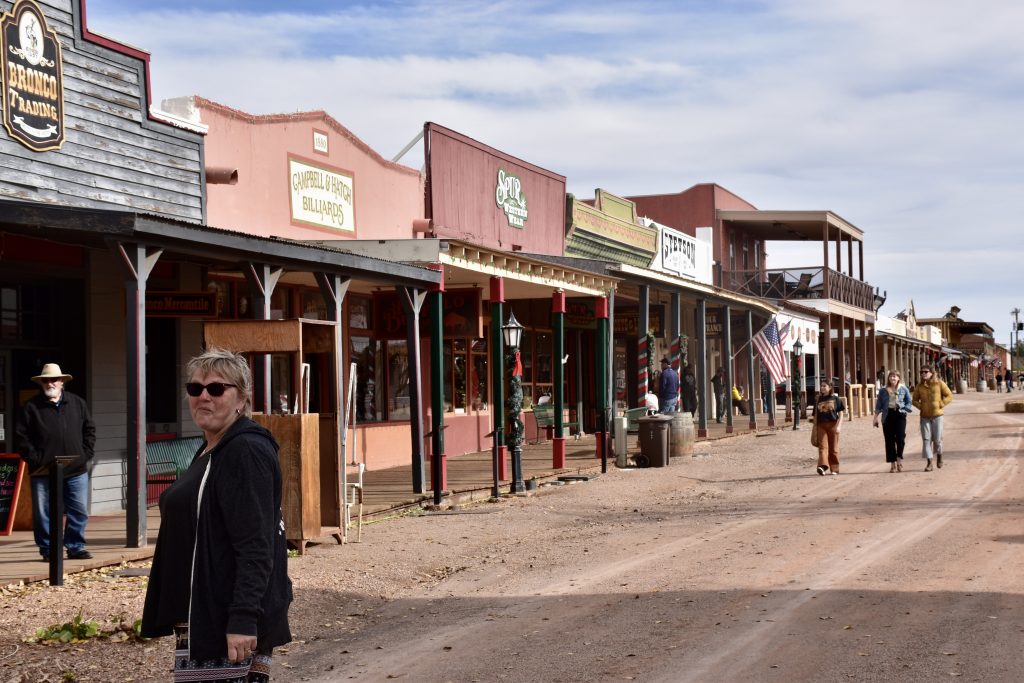 Shortly after pulling in, a lady drove up and warned us that the spot where we had parked was a spongy patch of burnt orange clay (She had a technical term for the type of clay, but we had never heard of it). If we stayed, we might find our rig sinking down to the point where a tow truck would be needed to get us out. Just getting into the site was a very risky proposition, and getting out seemed like it could be even more treacherous, with a steep bank that was partly eroded by a recent rain. We just had to laugh at our improbable situation as I gunned the motor to extricate us from the potential quagmire.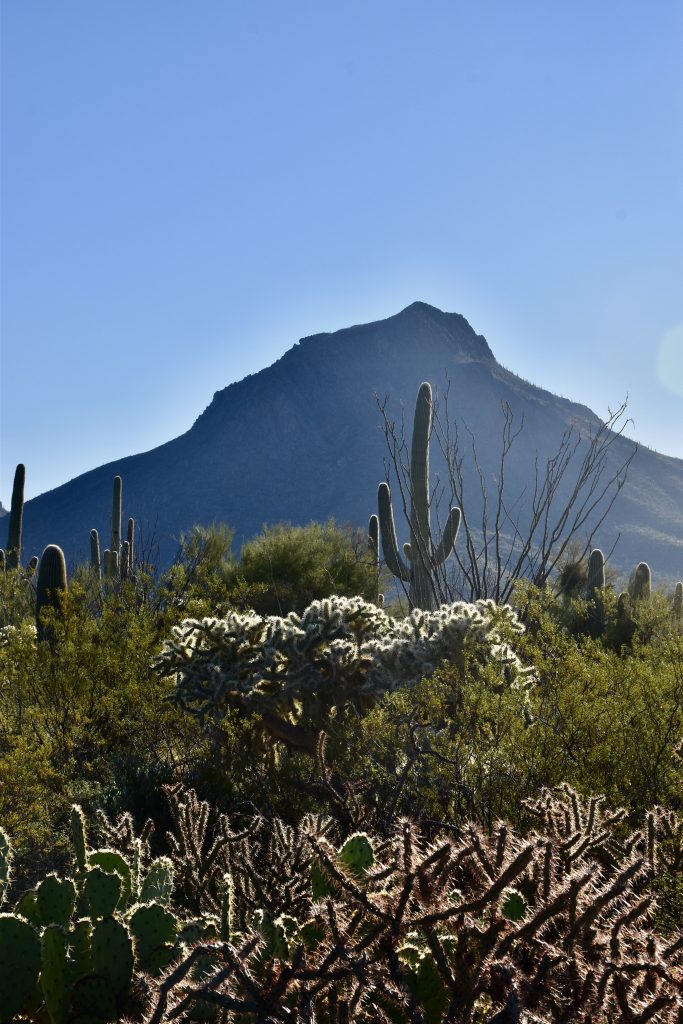 Thanks to our guardian angel, we moved on to solid ground at Gilbert Ray Campground, as it was then too dark to scout out other free parking. Even though we don't need the 30 amp electrical service that comes with our site, the $20./ night charge is worth it for the amazing views provided at the site.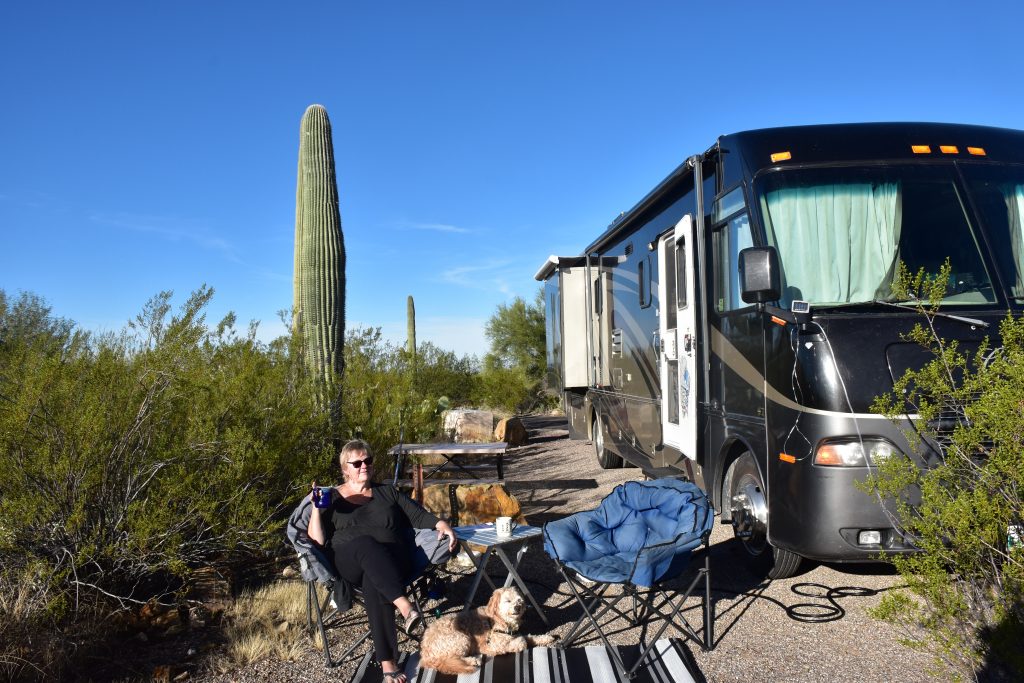 Betty went for a hike on one of the many trails through Tucson Mountain Park, and I couldn't stop taking pictures of one great big frickin cactus after another. We still have a couple more days here before heading north to Phoenix, but with so many pics of the perfectly prickly stuff, I just needed to put up a post.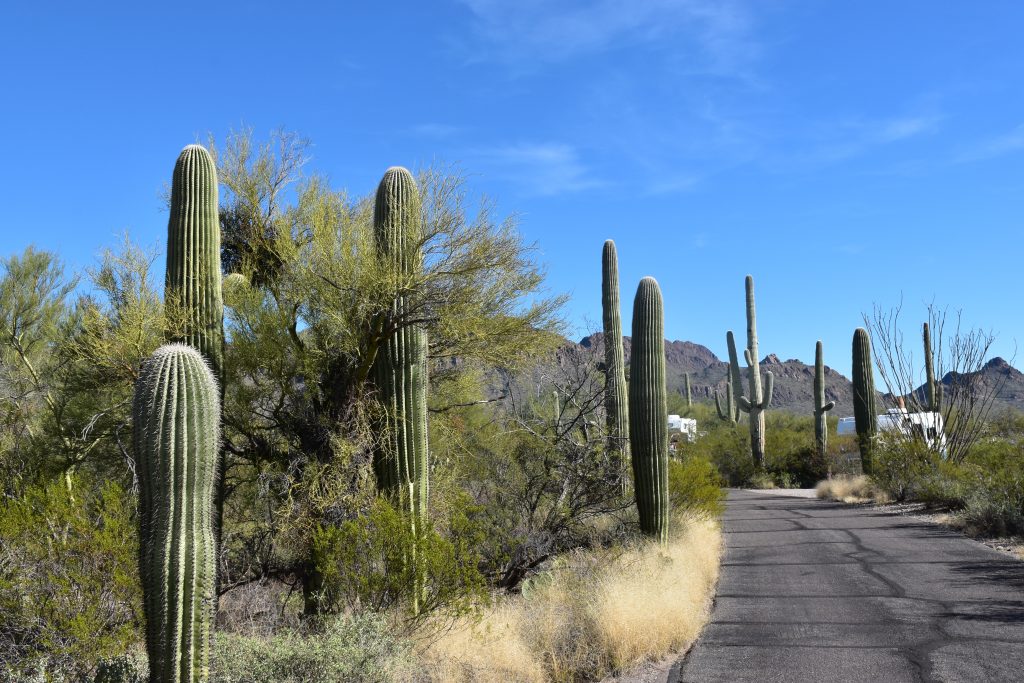 Cheers!