As an avowed monarchist, I am always happy to stand for the singing of "God Save The Queen". But it seems lately that the second to last line is being taken a little too literally in BRITISH Columbia: We are experiencing "Long to rain over us" to an extent I never thought possible – lol! The word of the 2021 year – unprecedented – keeps coming to mind…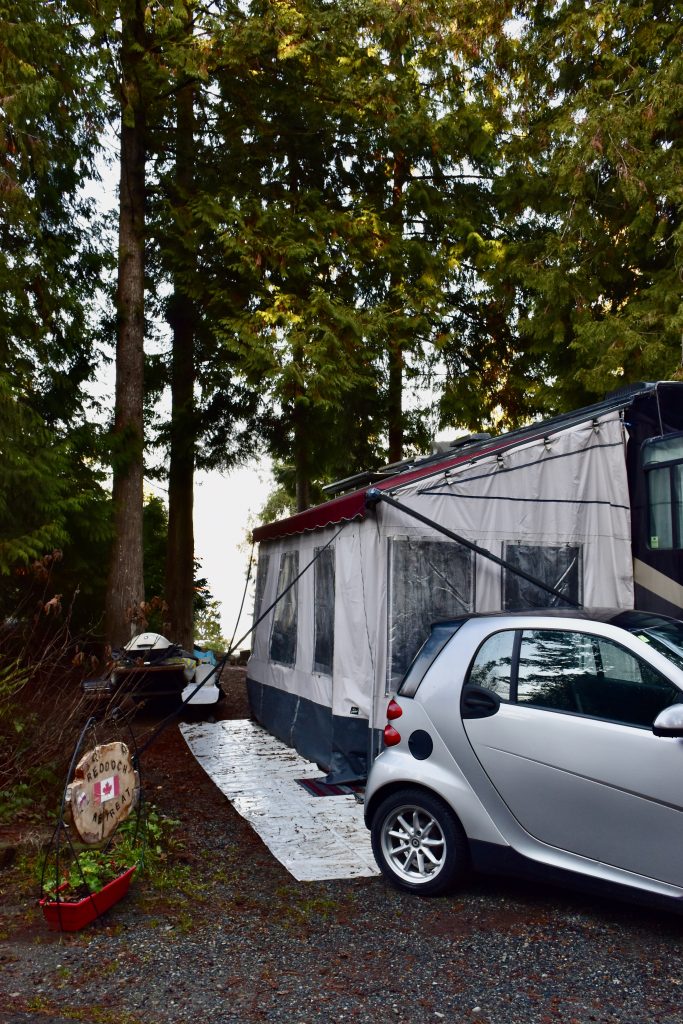 Recognizing that my last post from Vancouver Island was about the incessant rain, with all of the resulting damage only beginning to become evident on Nov. 15, you would think I should be moving on to other topics. But the rain has kept coming, and I am finding it difficult to concentrate on anything else.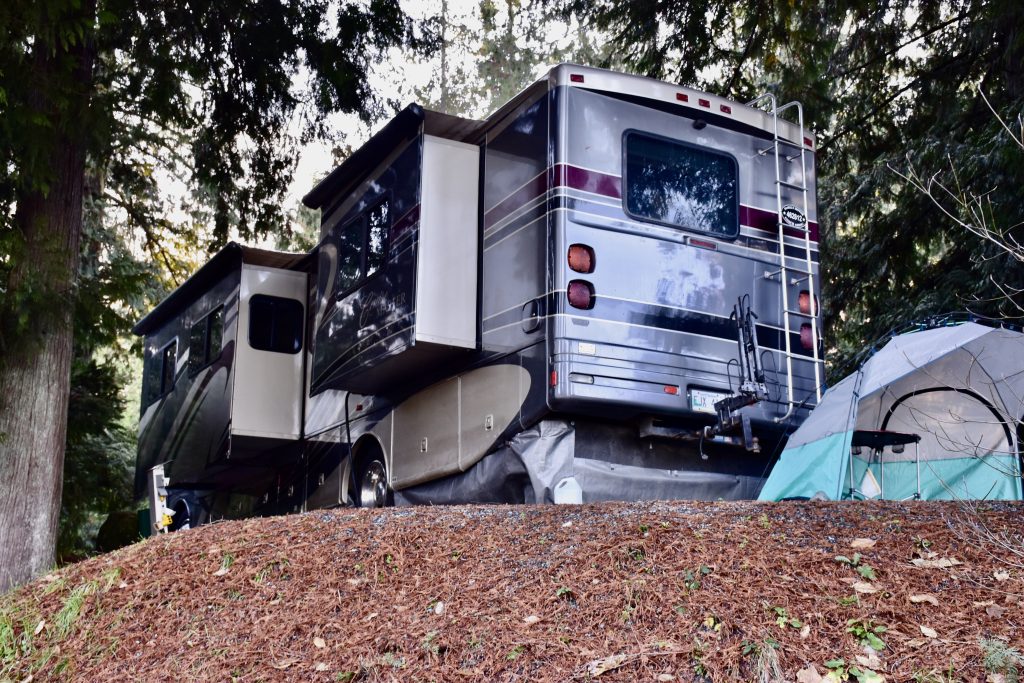 Ok, Betty keeps reminding me that it's not all bad – our motorhome doesn't leak, and hasn't been washed into the sea yet – fingers crossed… And there have been a few days when the sun shone through the rain forest trees.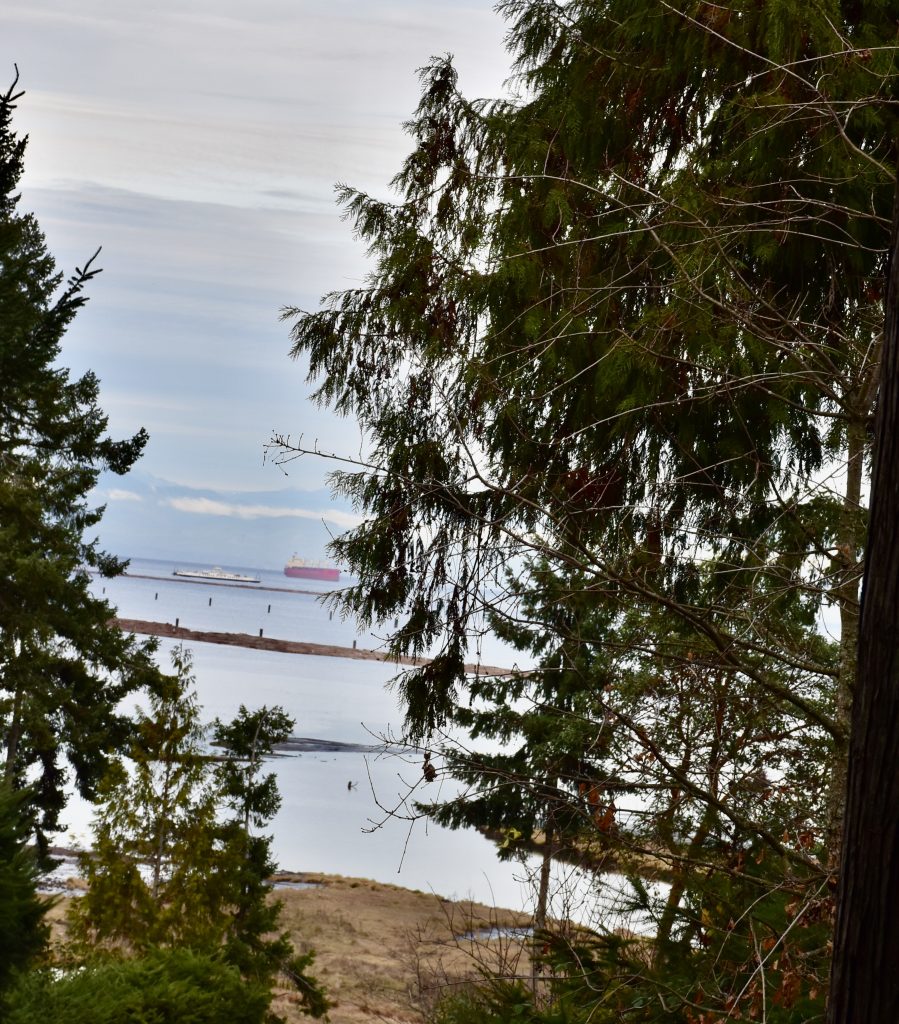 You may have heard that a severe storm in late October caused a huge cargo ship – the Zim Kingston – to lose 109 containers into the ocean, with only four found so far. Scattered on isolated shores of Vancouver Island, 44 refrigerators, rain boots, shoes, and toys have been washing up. Unfortunately, they won't be recovered in time for Christmas.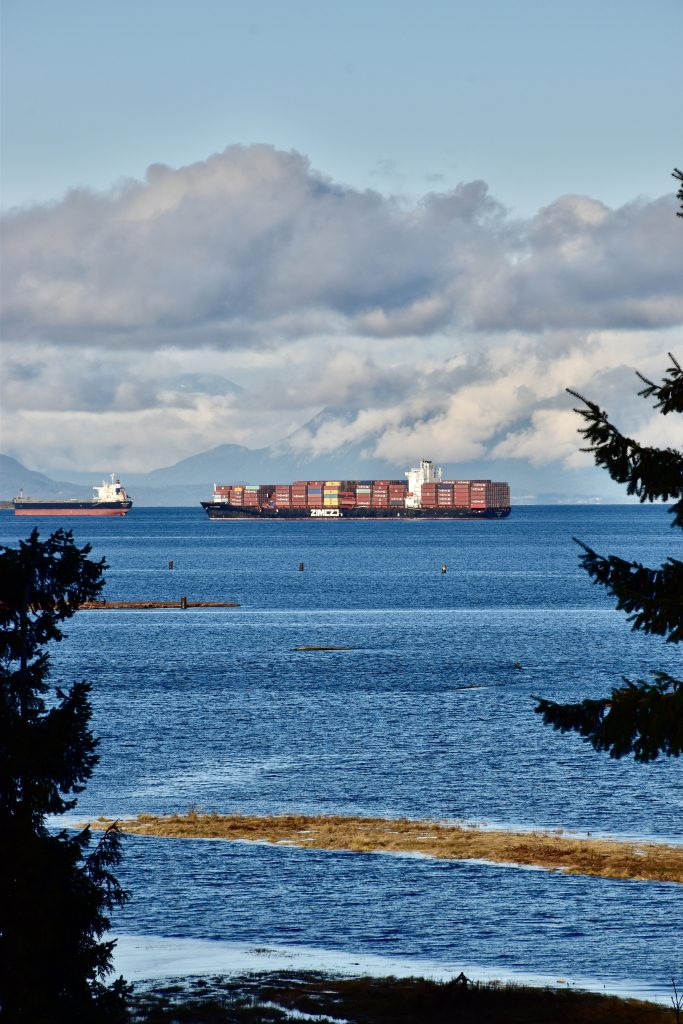 The gigantic ship, which also caught fire during the mishap, is now parked directly behind our campsite in Nanaimo. Binoculars provide a good view of its cargo, but the telephoto lens on my camera gives a limited perspective – although it does show the difference in size between a normal cargo ship and this gargantuan.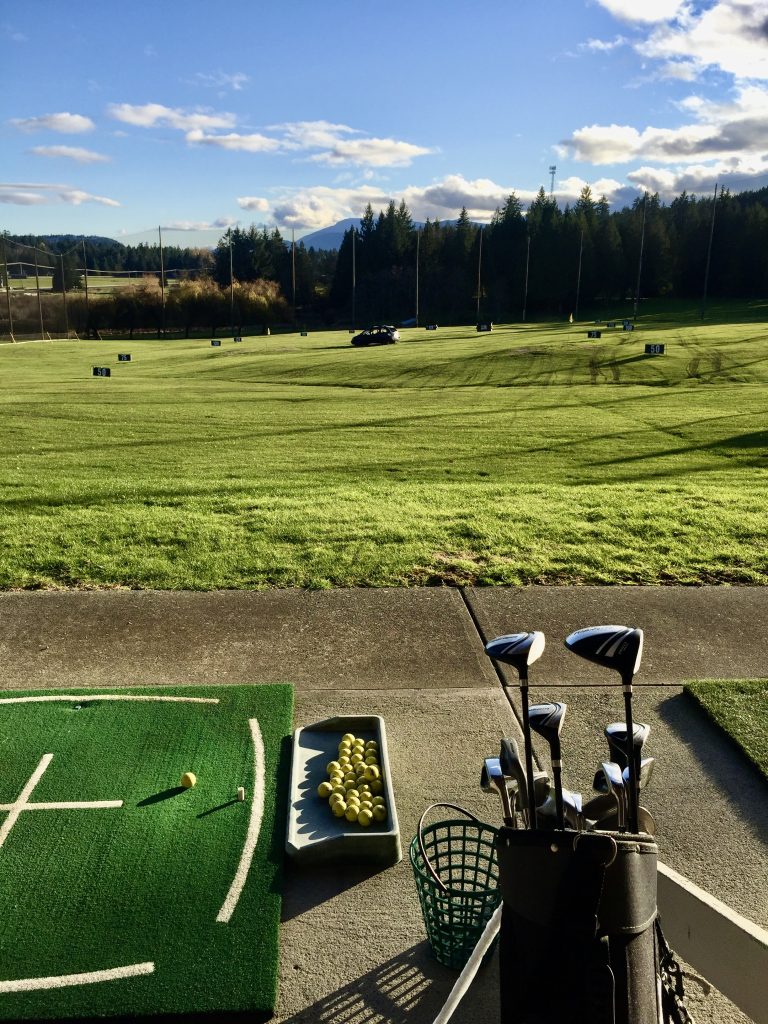 For Christmas we are back in Winnipeg with our wonderful family. Andrew has found and erected the nicest Christmas tree I have ever seen, and we are looking forward to gathering around and sharing joyous celebrations together.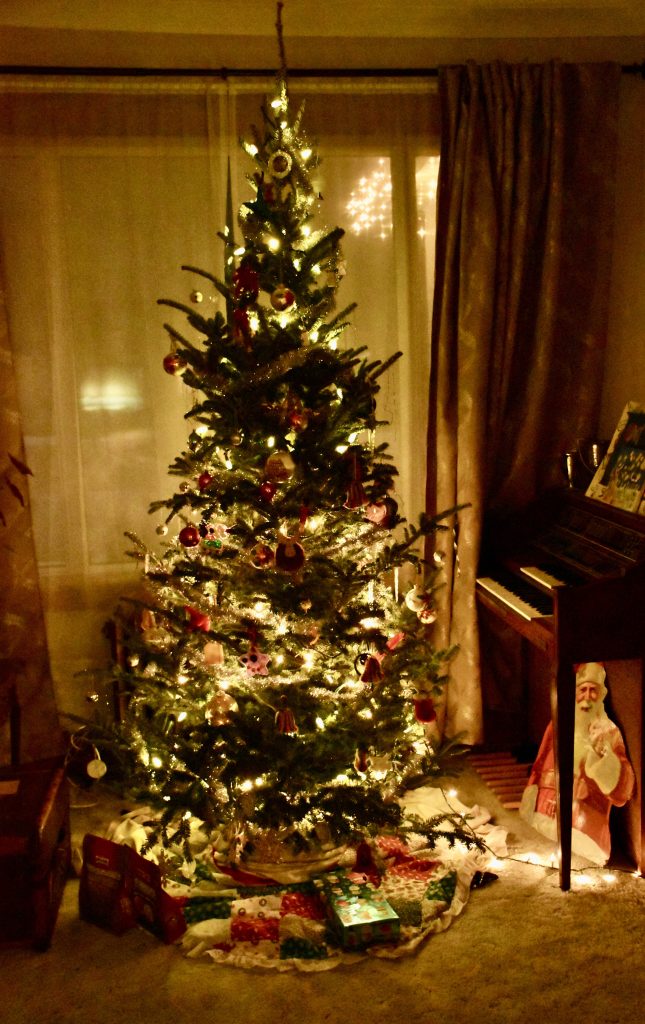 A highlight for me is always tuning in to the Queen's Christmas Message. My parents, brother and I moved to Canada in 1956, and in 1957 the Queen's Christmas Message was televised for the first time. Watching it linked us back to our extended family in Great Britain, and has been a tradition since.
Whether before or after the Queen's message, I am happy to stand and sing "Long to reign over us". But I recognize that, at age 95, this may be one of the last Christmas messages from Queen Elizabeth II. Whether or not her reign continues, I will be more than happy if the rain soon ends back in British Columbia. lol
Hope you can keep dry and have a happy Christmas and weatherproof 2022!
Cheers!