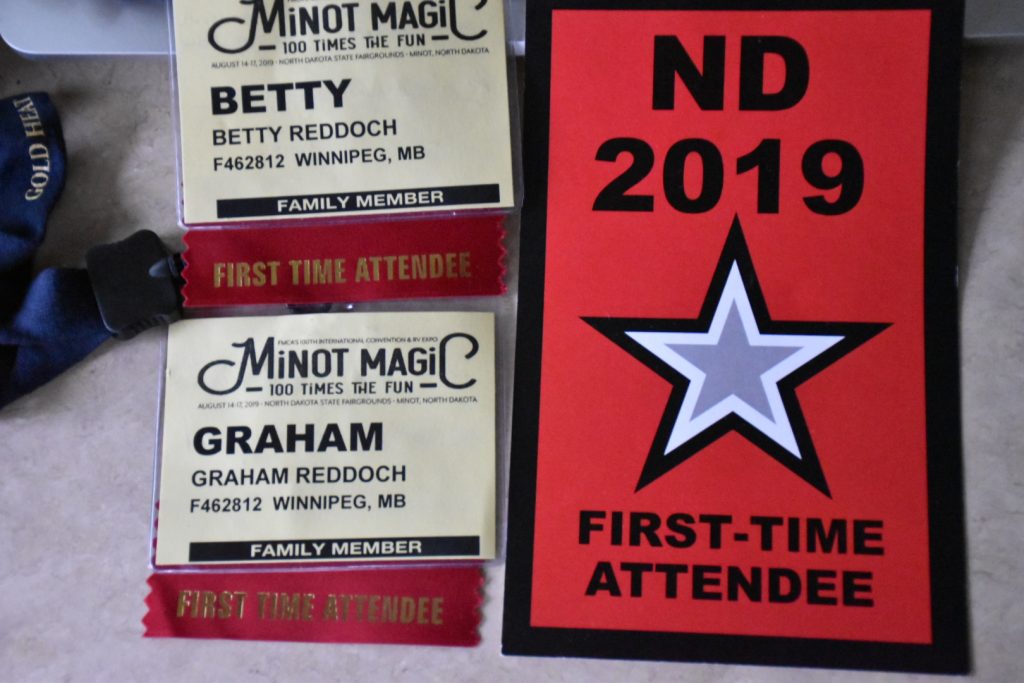 On our overlandish odyssey, Betty & I have experienced a lot of "firsts". Although we have been staying put for most of the summer, last week we ventured out and down to Minot, North Dakota for the first time. We were there to experience our first Family Motor Coach Association (FMCA) convention and RV Expo. For FMCA, it was a milestone of another number, as it turned out to be their 100th large international gathering.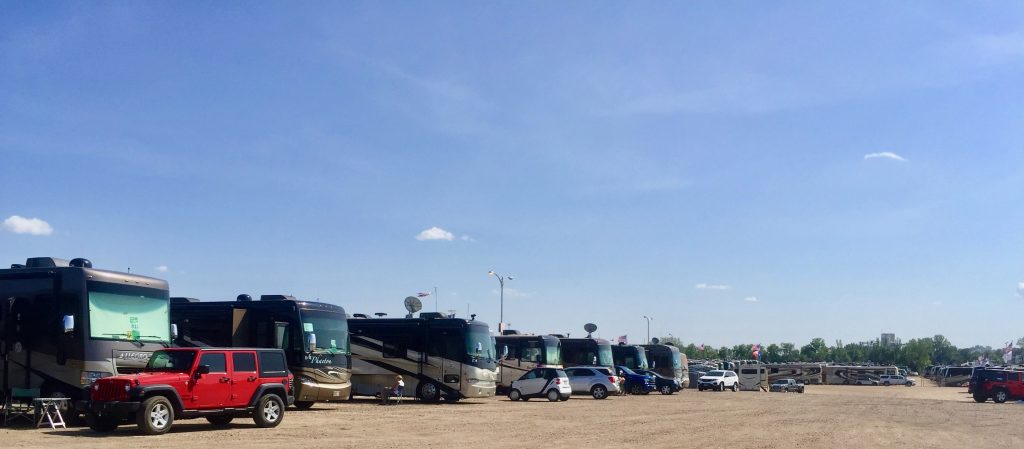 Held at the North Dakota State Fairgrounds, we've never seen so many motorhomes in one place at one time! Eighteen hundred coaches were lined up side to side in rows as far as the eye could see. As we arrived later than most, we were parked about a mile from most activities, but a regular tram service kept us linked with what was dubbed "Minot Magic – 100 Times The Fun".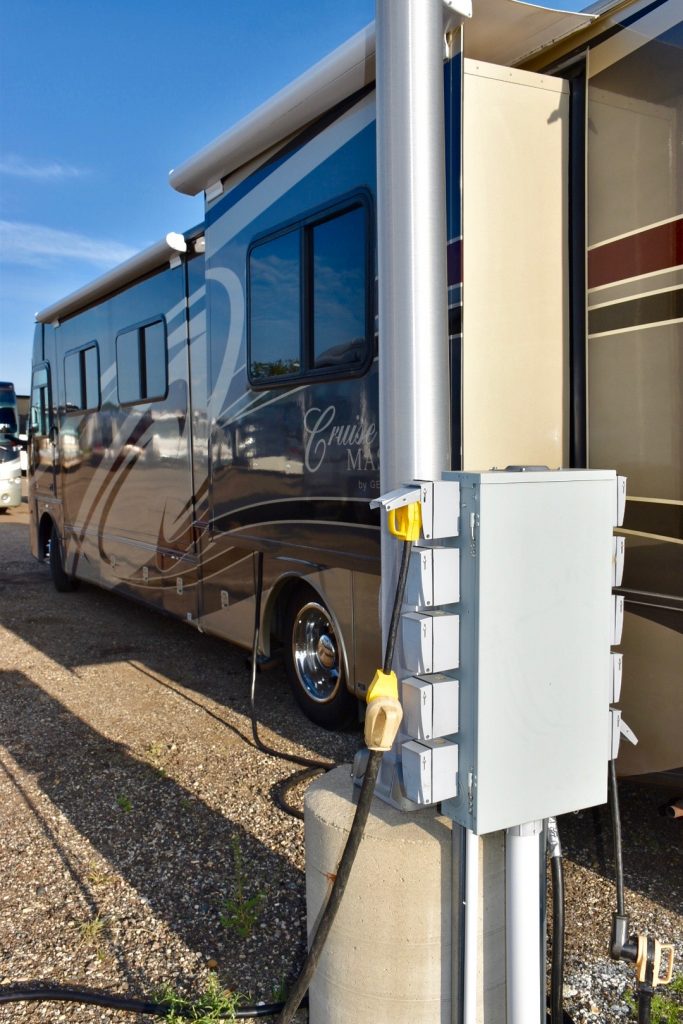 In addition to displays of new motorhomes by most major manufacturers, each day saw a variety of seminars and meetings on wide-ranging topics related to RV living. Betty & I attended sessions on fire safety and on-the-road internet access, but there were dozens of others, including technical presentations, crafts, FMCA area gatherings, fun & games, information & technology, lifestyle, RV maintenance & operation, and chapter meetings.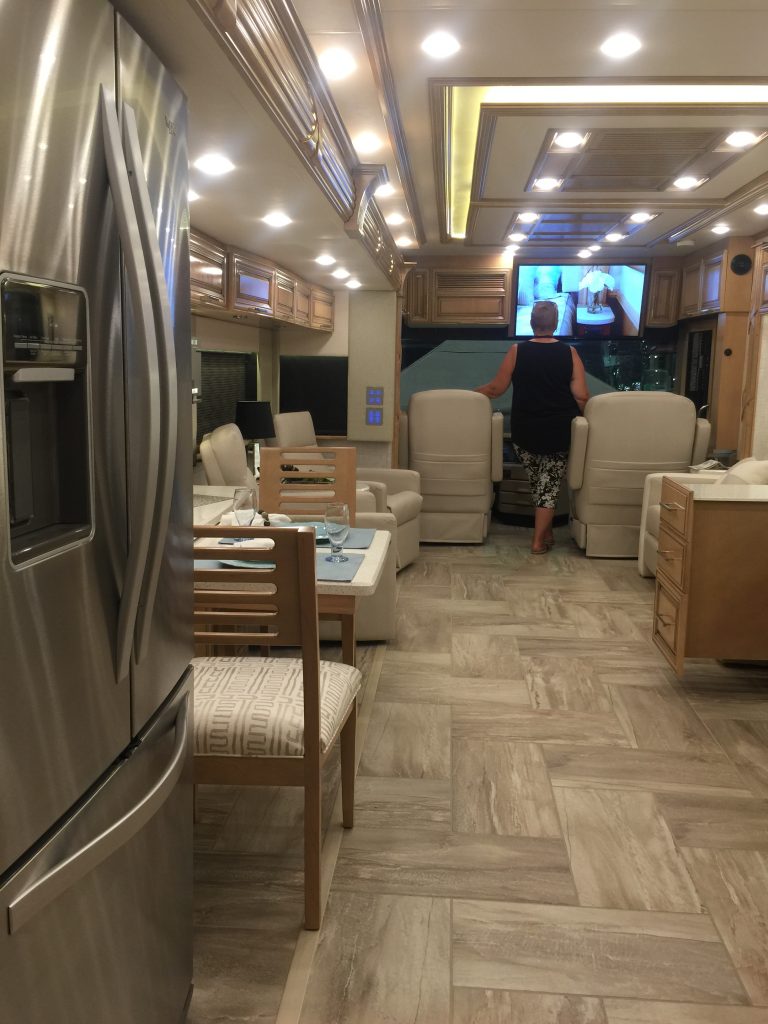 Betty & I have now joined the Canadian Northern Lights chapter, and were warmly welcomed at a pot luck dinner hosted by the group. We are looking forward to getting to know other chapter members at local and more distant rallies in future.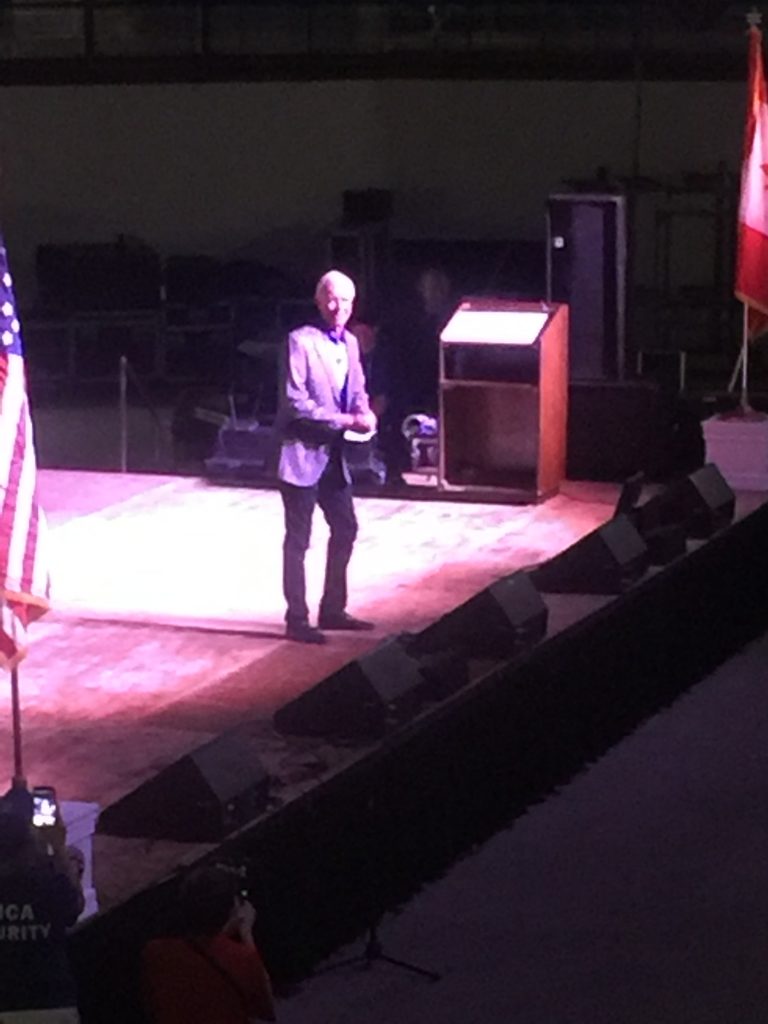 A highlight of this gathering was a presentation by Captain "Sully" Sullenberger, who successfully made an emergency landing of US Airways Flight 1549 on New York's Hudson River, after a bird strike shut down both engines. All 155 people on board were safely evacuated. Captain Sully described the second by second decisions that were required to survive the emergency, along with his training and values that contributed to his success. A very inspirational message!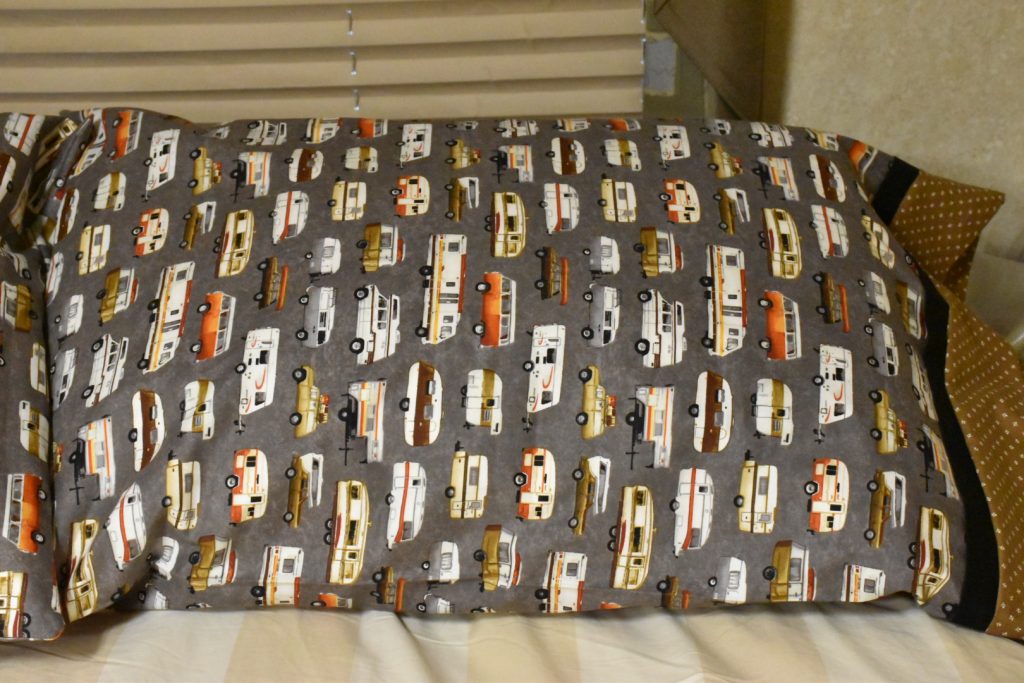 Betty & I are now back in Winnipeg, with Betty taking on her first major quilt-making projects, while I complete a course in DSLR photography 101. Despite six decades each of life so far, it seems we still have more to learn and experience. Regardless of your stage in life, we hope you also can continue to find a first time for everything, wherever your travels take you.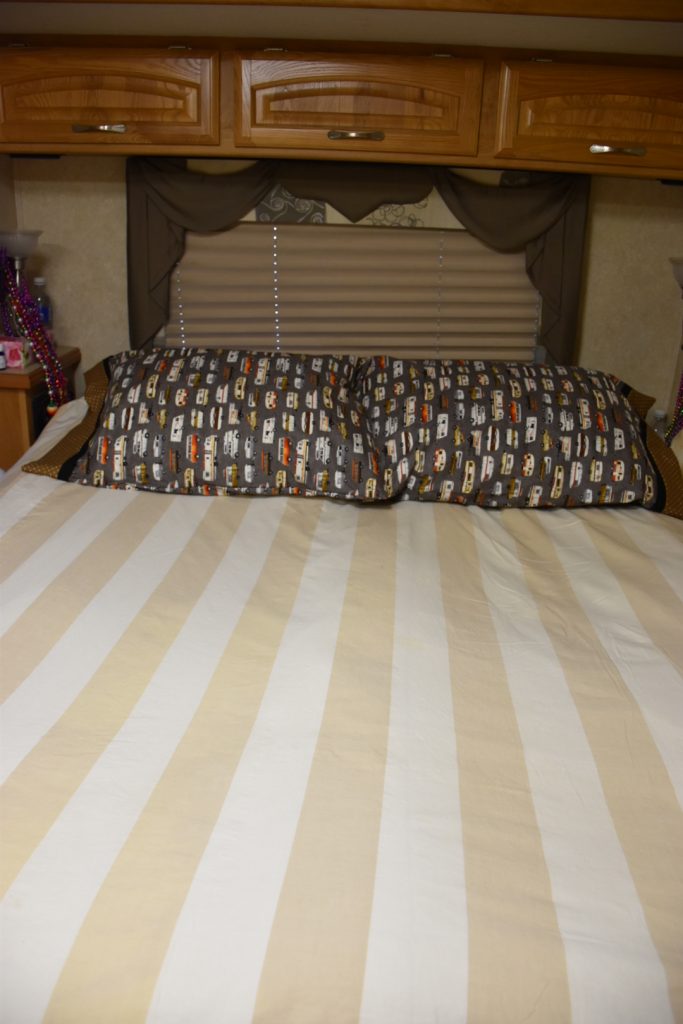 Cheers!