Ok, it's only been three days since our last post, so why are we adding more ones and zeros to the digital universe so soon? Firstly, the good news (well secondly and thirdly, it's all good news…) our dear granddaughter, Georgia, got a special Boxing Day gift this year – the successful surgical removal of her appendix! And she is now resting at home, doing great – yeah Georgia! What a Christmas surprise for her, her sister, Isabella, and dear parents, Kevin & Valerie, with a whole lot of stress release now that it's all over.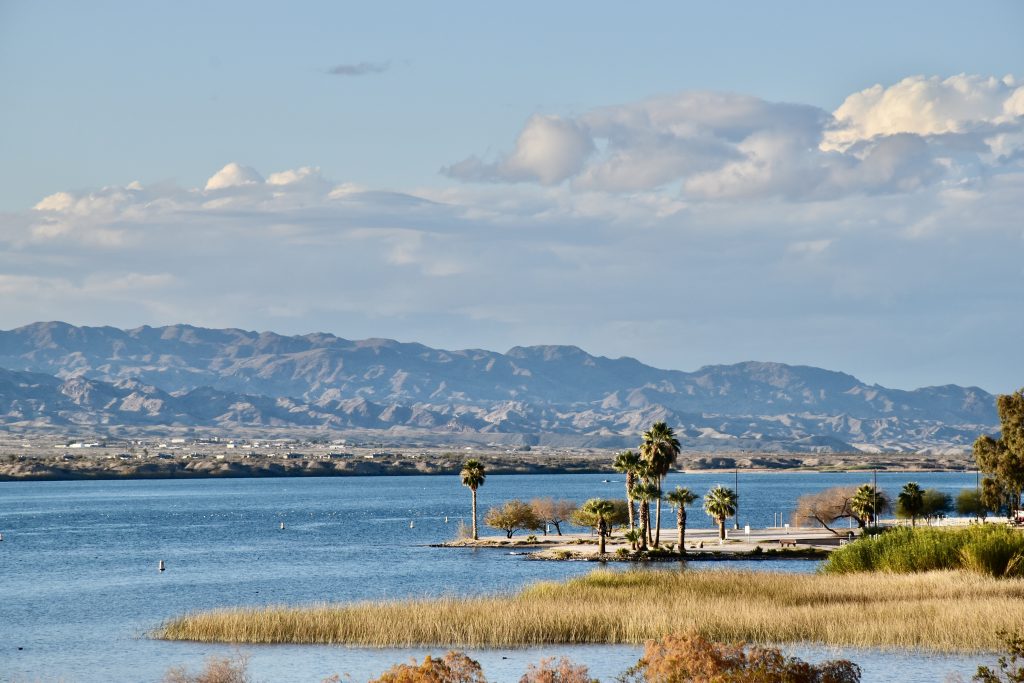 As noted in our last post, Betty & I spent most of Christmas week at Lake Havasu State Park. Within the park is a beautiful little garden where all the native Arizona plants and trees are labelled, for easy reference. On Christmas day we enjoyed a peaceful walk through the park, and up a small hill to a great view of Lake Havasu, the nearby community, and the mountains beyond.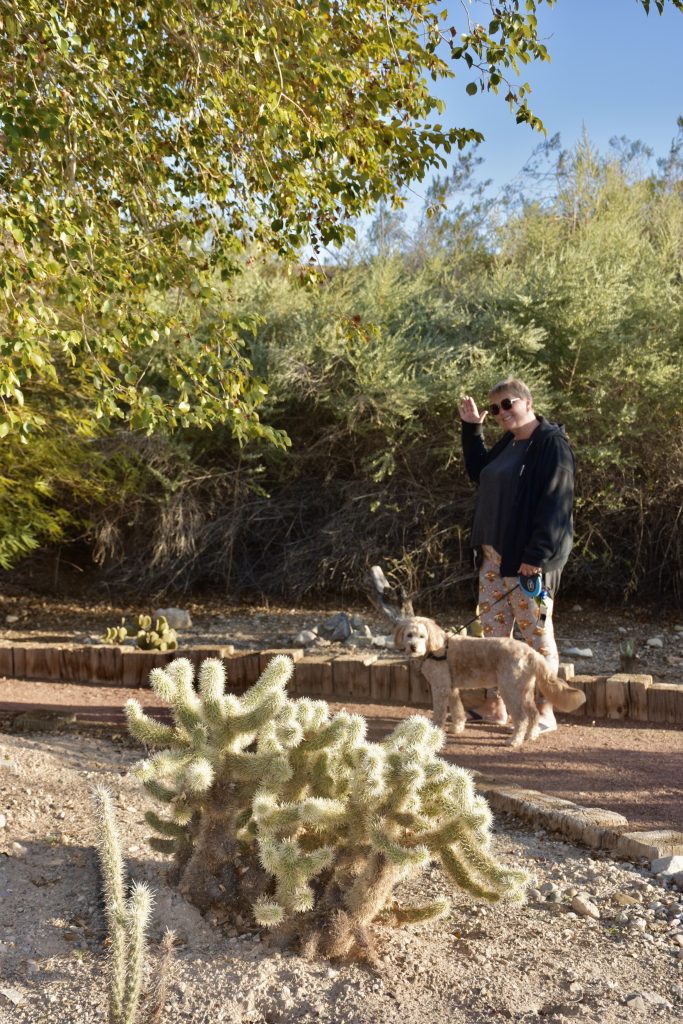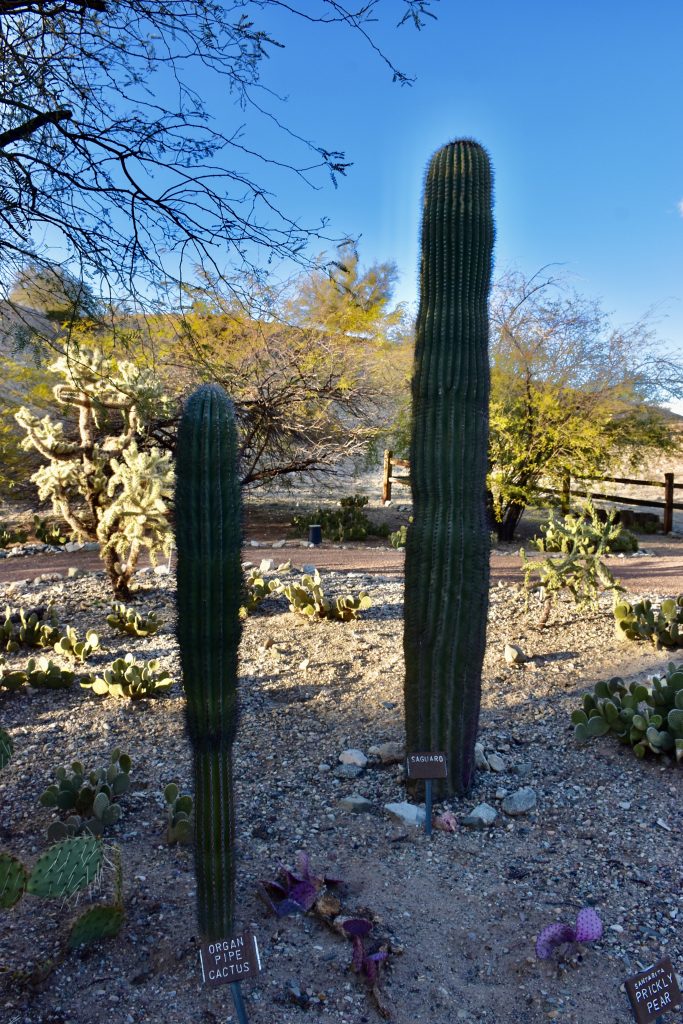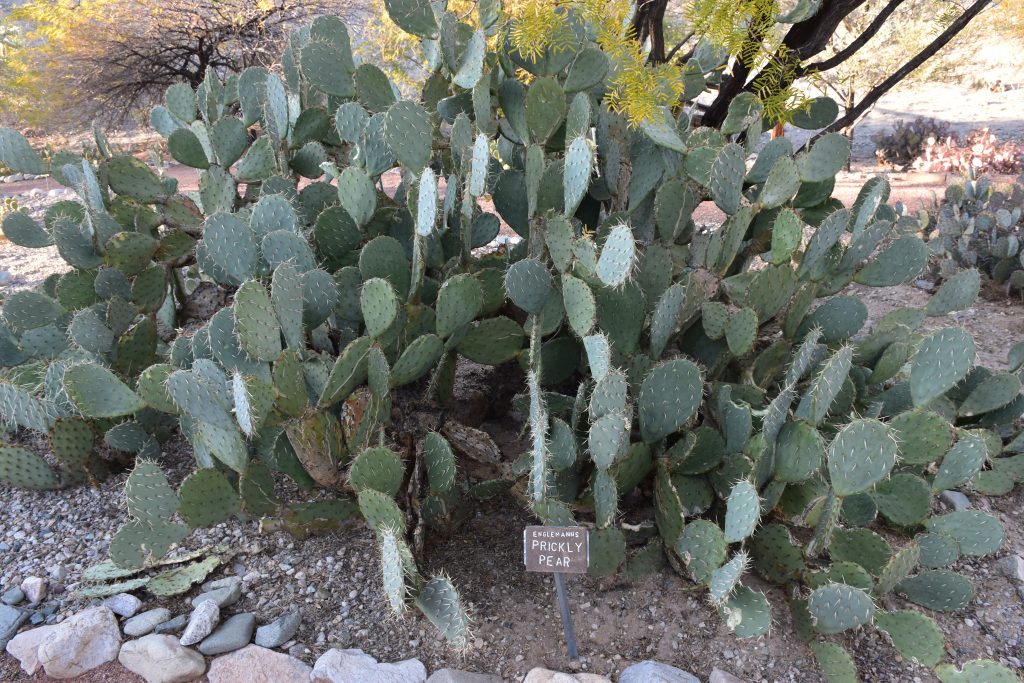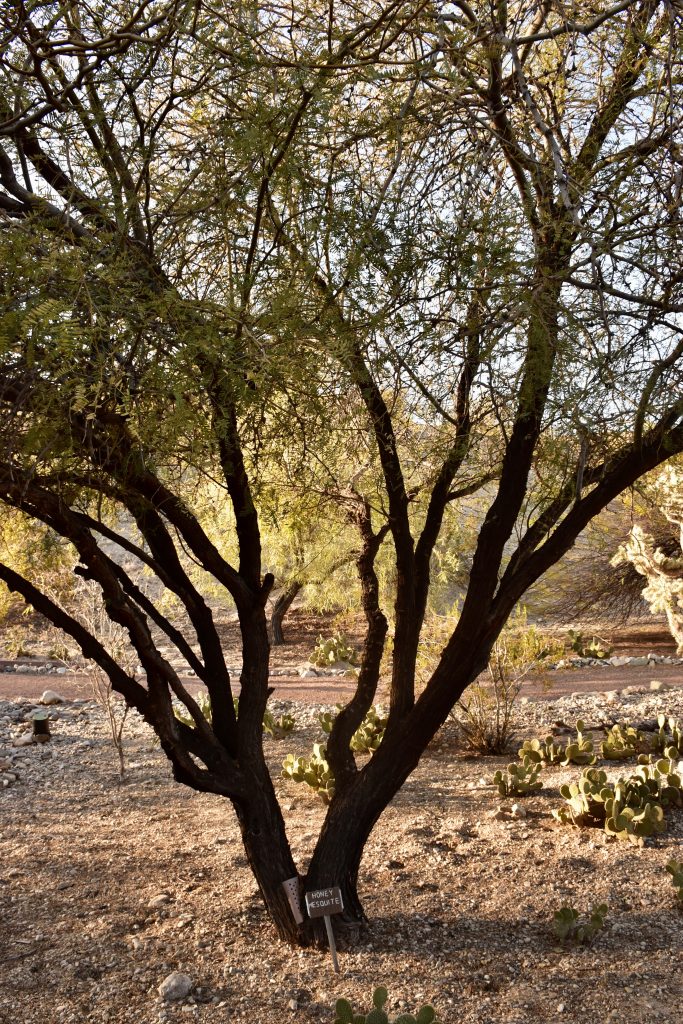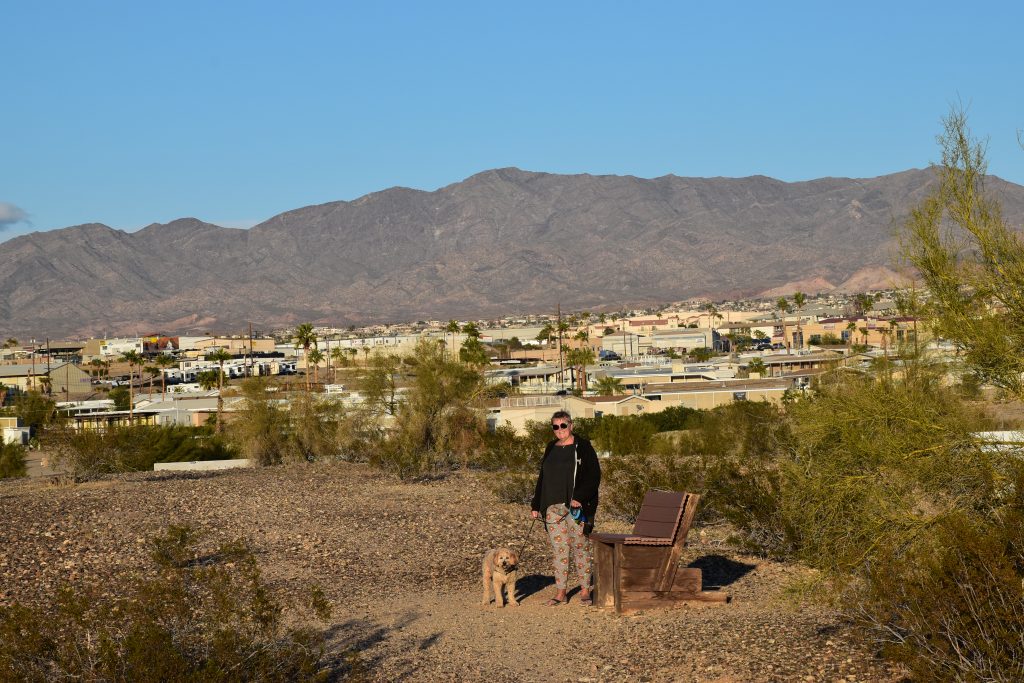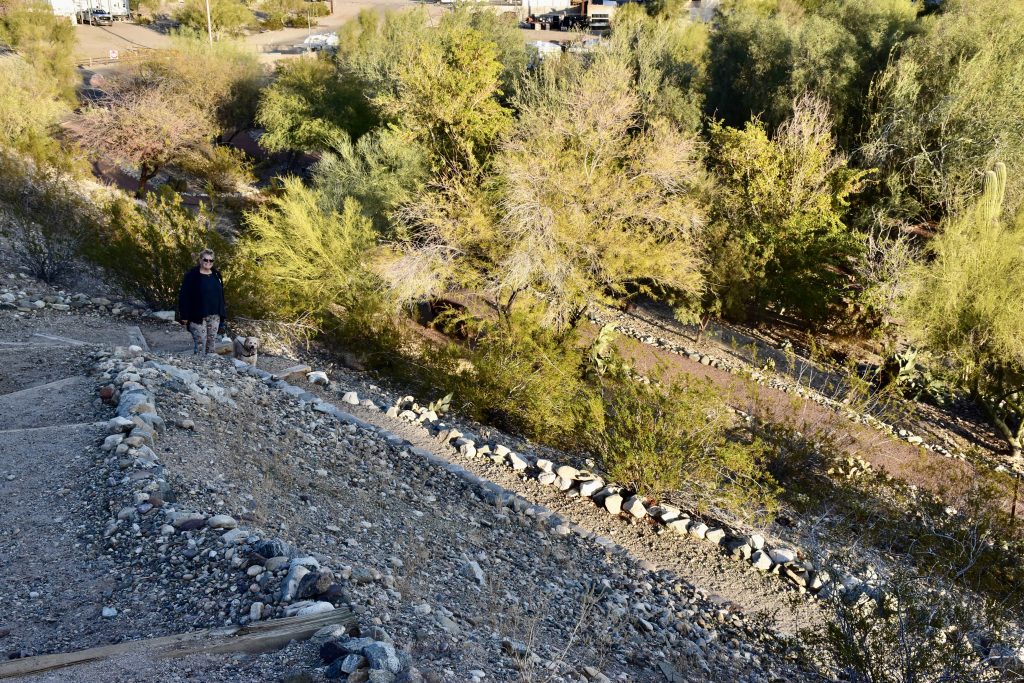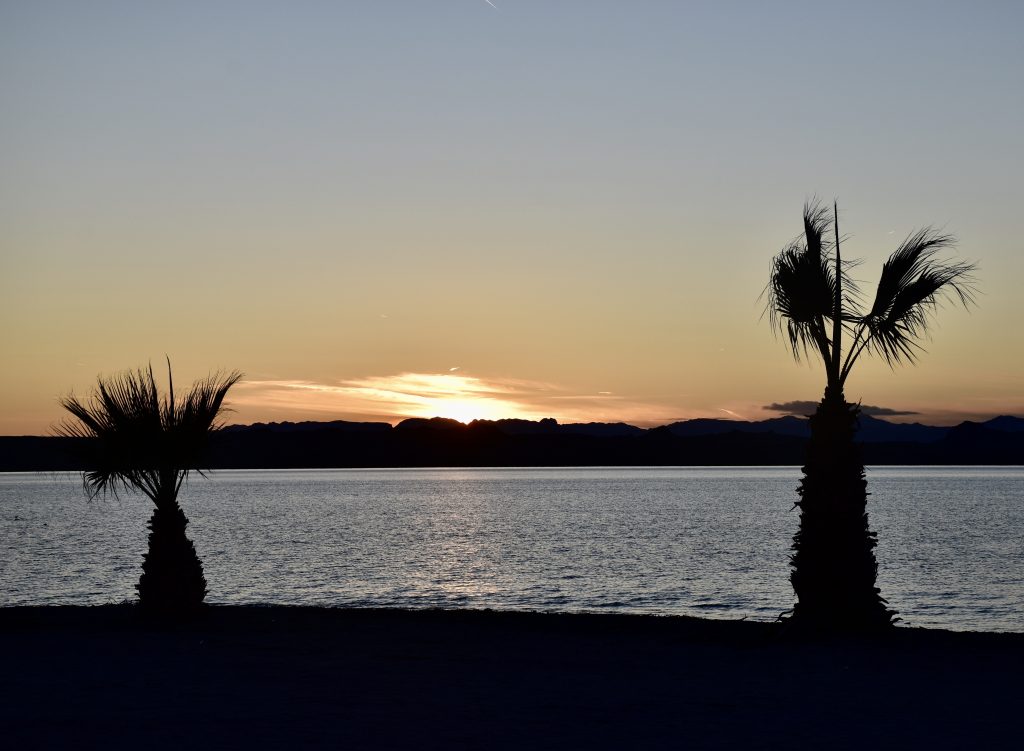 On the drive back to Quartzsite yesterday, we passed the magnificent Emerald Canyon Golf Course, north of Parker, Arizona. Labelled "The Jewel in the Desert" this 18 hole course, overlooking the Colorado River, features brilliant green tee boxes, fairways and greens, all nestled into a rugged, otherwise arid landscape. Truly spectacular!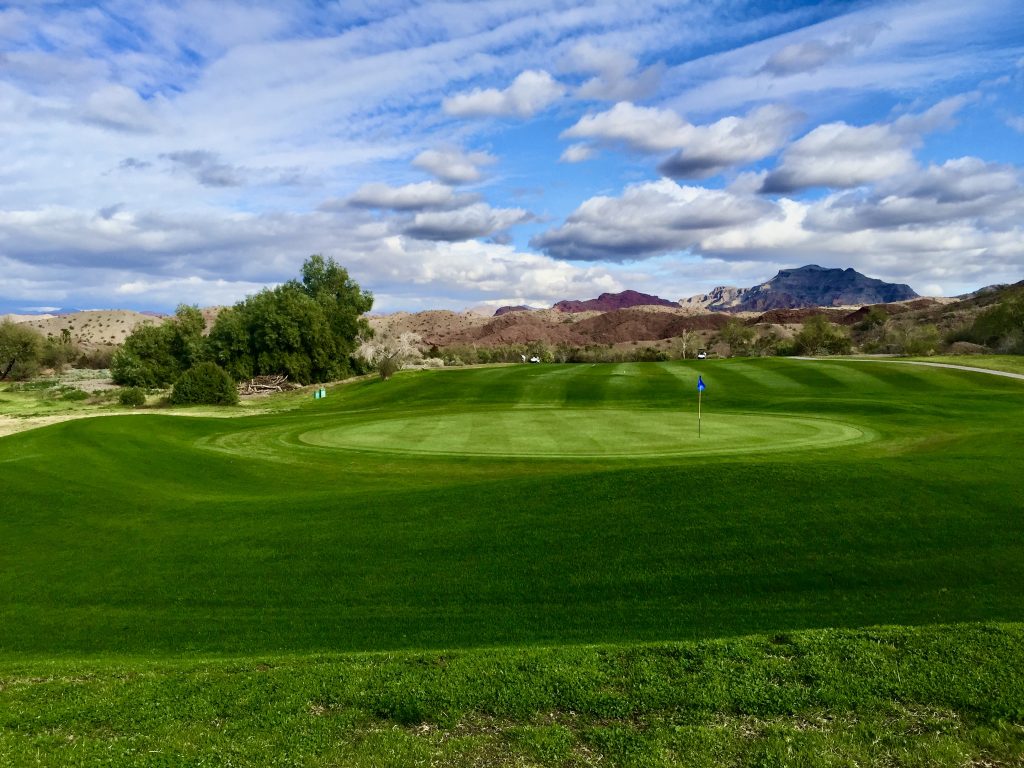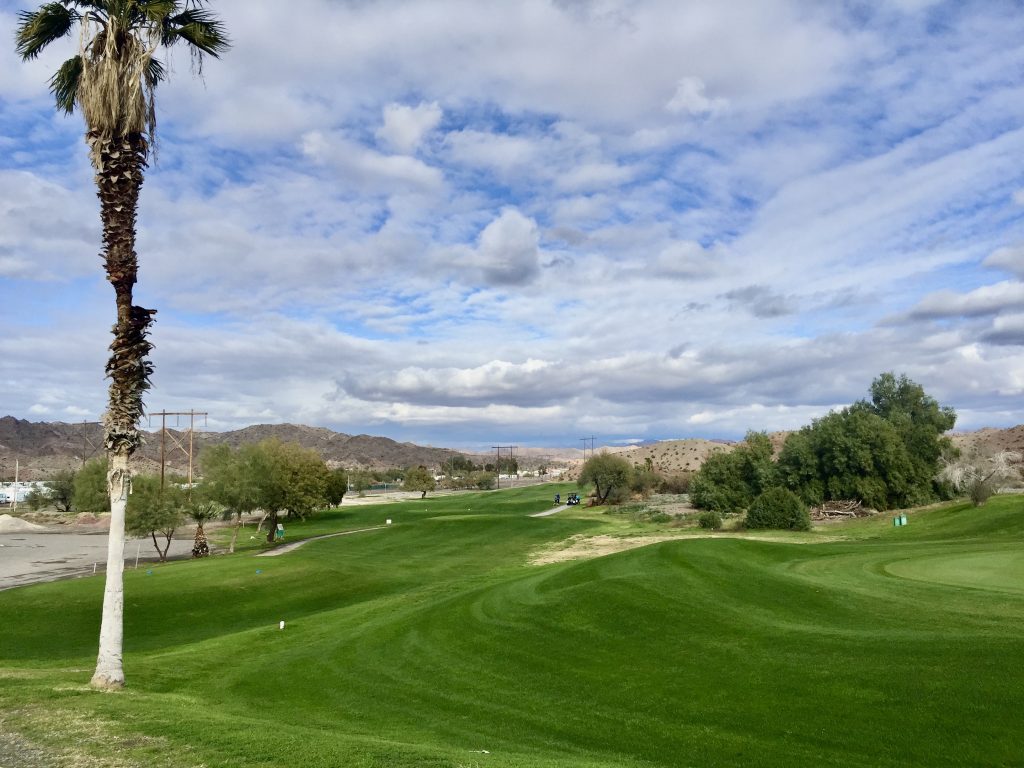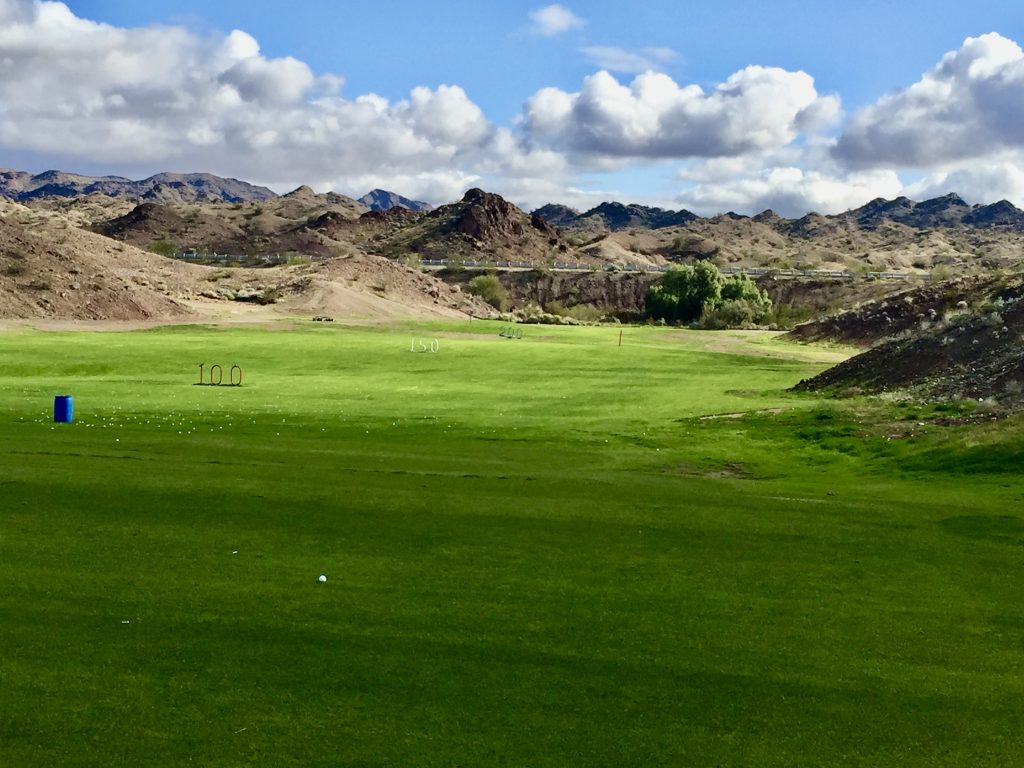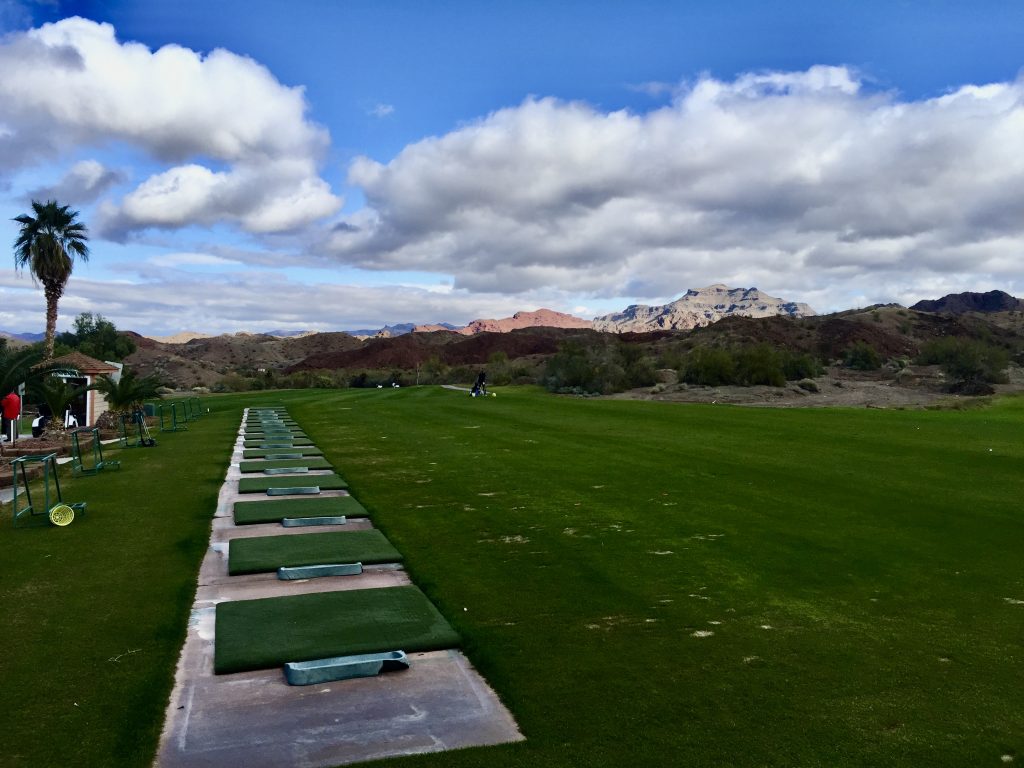 Having purchased a new set of clubs in Florida last winter, and having taken golf lessons last spring, I was very aware of the "use it or lose it" effect: If you don't develop muscle and mental memory, it's difficult to stay in the swing of things.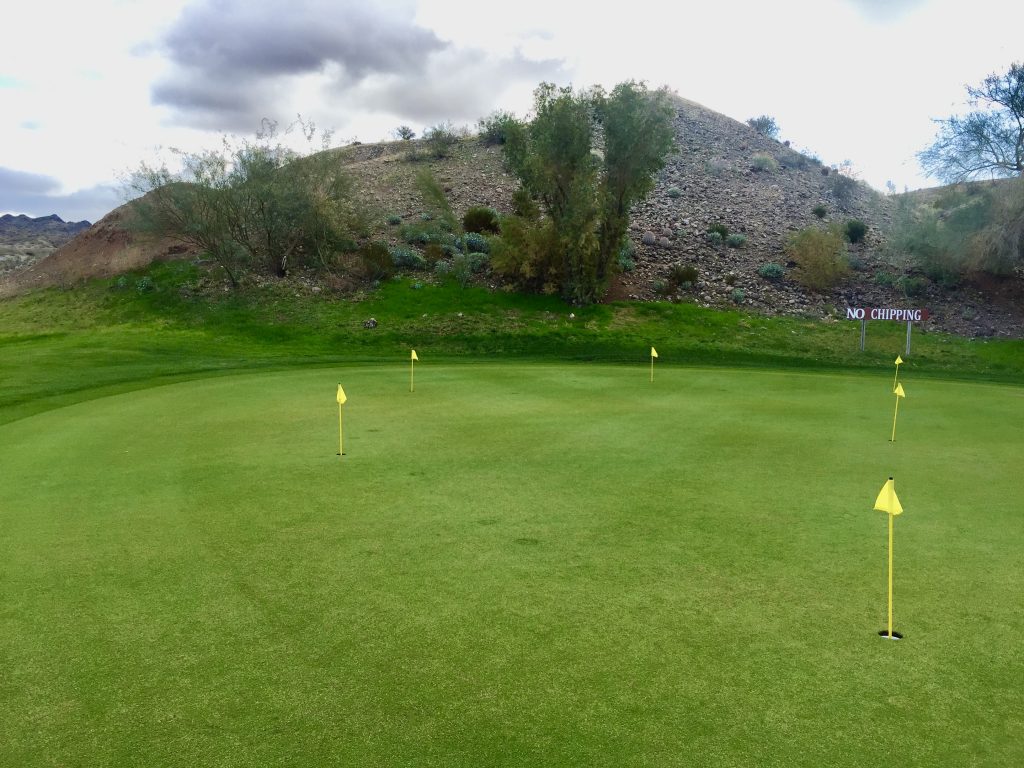 We didn't have time to pull in for a round of 18 or even 9 holes on this fabulous course, but were able to take a couple of hours for Betty to set up her sewing machine in the parking lot, while I knocked out a few buckets of balls on the amazingly beautiful driving range.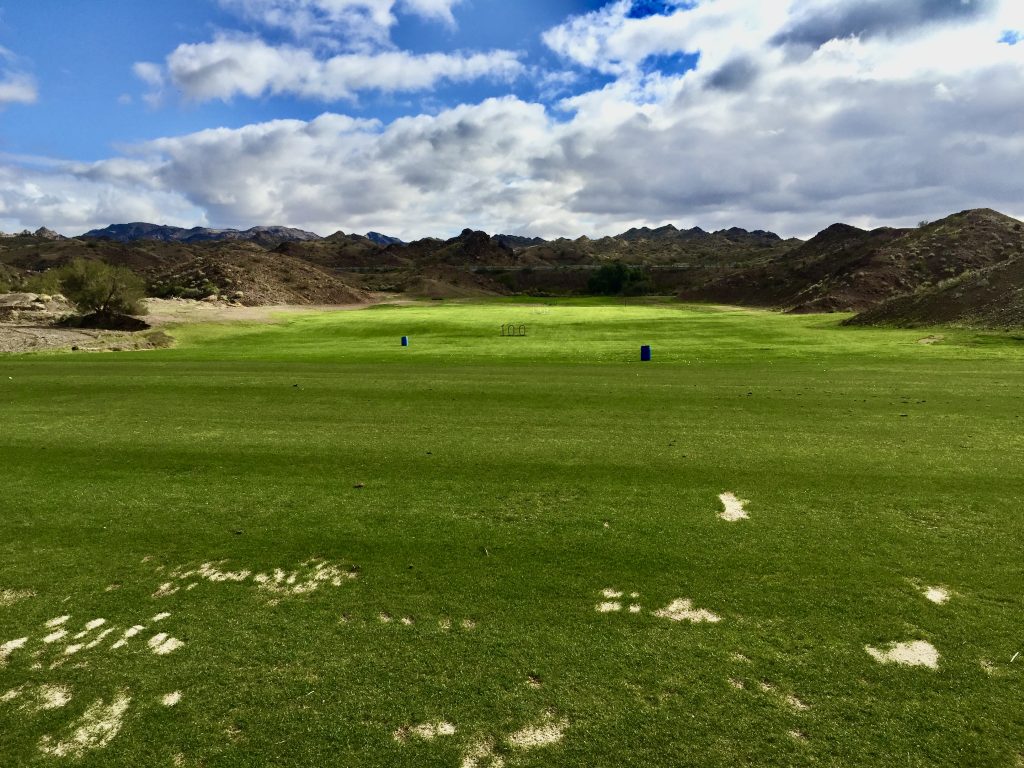 So we are back in the same desert spot in Quartzsite we vacated on Monday, and are now setting up for a longer stay. I'm sure there will be many more stories to tell about this magical place, but wanted to get this post up before the accumulated pictures got out of hand.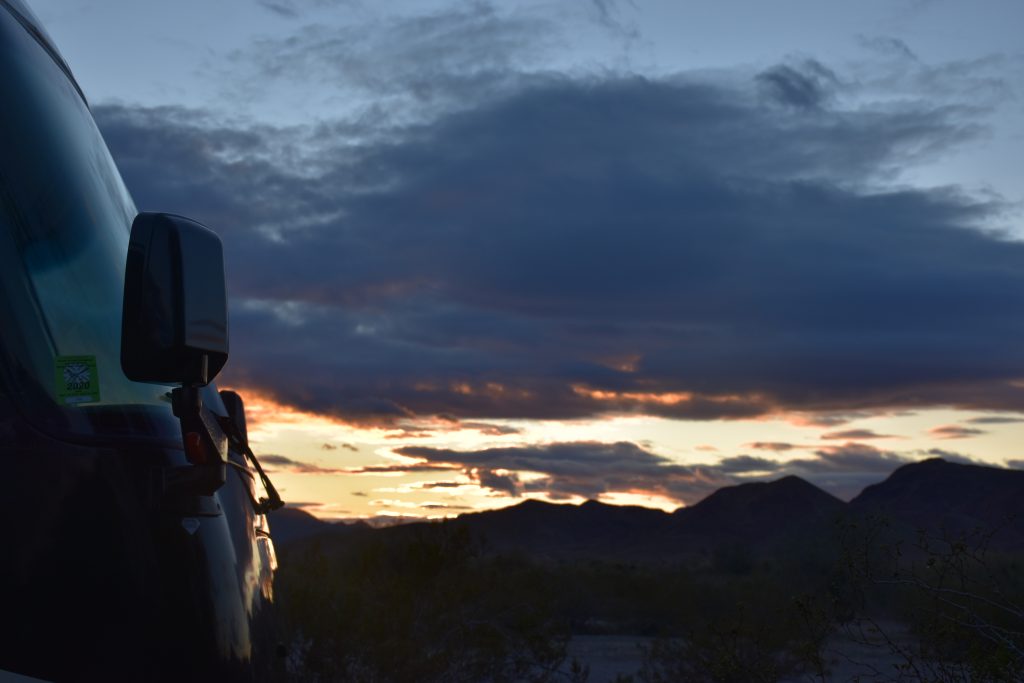 While the common image of a desert is of a barren, desolate space, so far Betty & I have experienced the warm embrace of neighbours in our corner of the La Posa West Long Term Visitor Area. Yes, we're back in the desert and lovin' it!
Cheers!