Betty and I had a unique – for us – heartwarming experience this week. Maybe it's one that others take for granted. But for us, it was a time that brought back a lot of fond memories. Permit me to share what happened.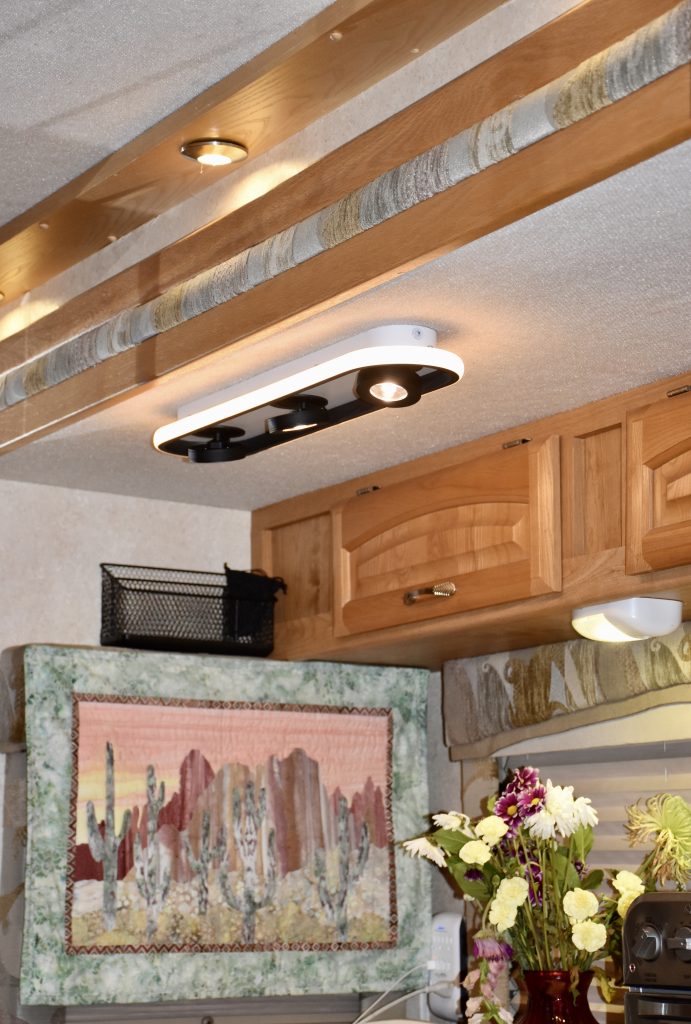 Over the past couple of decades, our family has gradually grown as our children matured and added partners. Along the way, we have welcomed three grandchildren (so far) into the clan, and very much enjoy larger and larger get-togethers, like the Christmas In July recounted in the July 19/21 post. Having 11 or 12 around the dining table is lots of fun!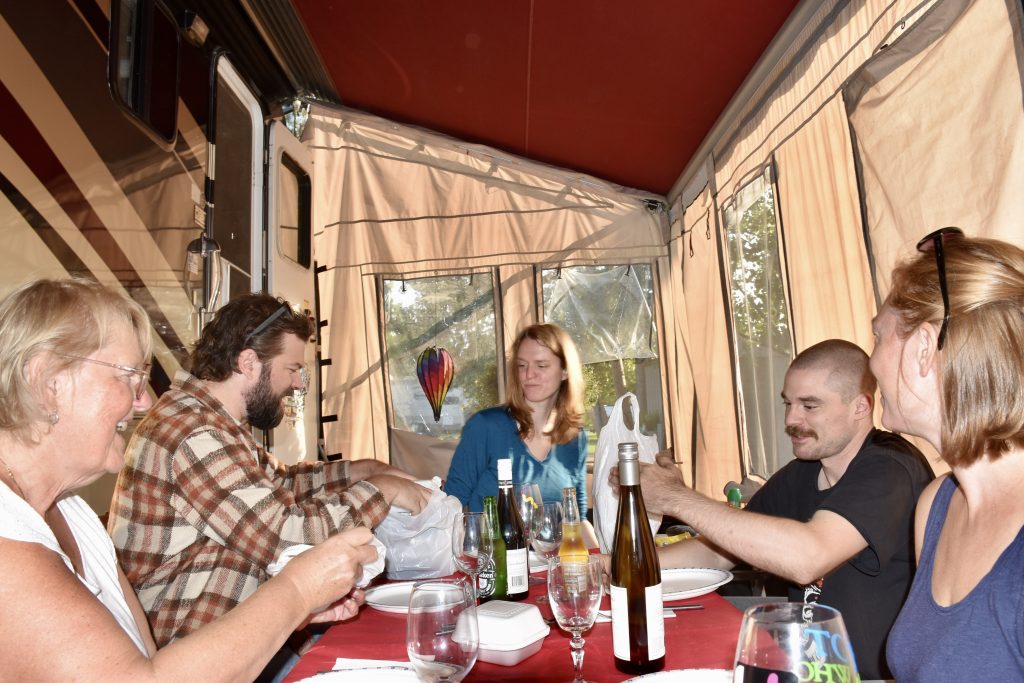 I'm not sure whose idea it was, but to celebrate Betty's birthday, our kids decided that the six of us who experienced the first couple of decades together as a nuclear unit, should meet for dinner – no spouses or grandchildren joining us on this occasion. Betty loves Thai food, so Andrew picked up a generous order from Siam and brought it to our campsite. In some ways, it was like turning back the clock, as the six of us sat together at the table, sharing tales that connected all those present. Only now, we have all added another twenty years to our lives, so our perspective on past and present circumstances has changed. Especially as our children have children, they can see how some things that go around, also come around. lol.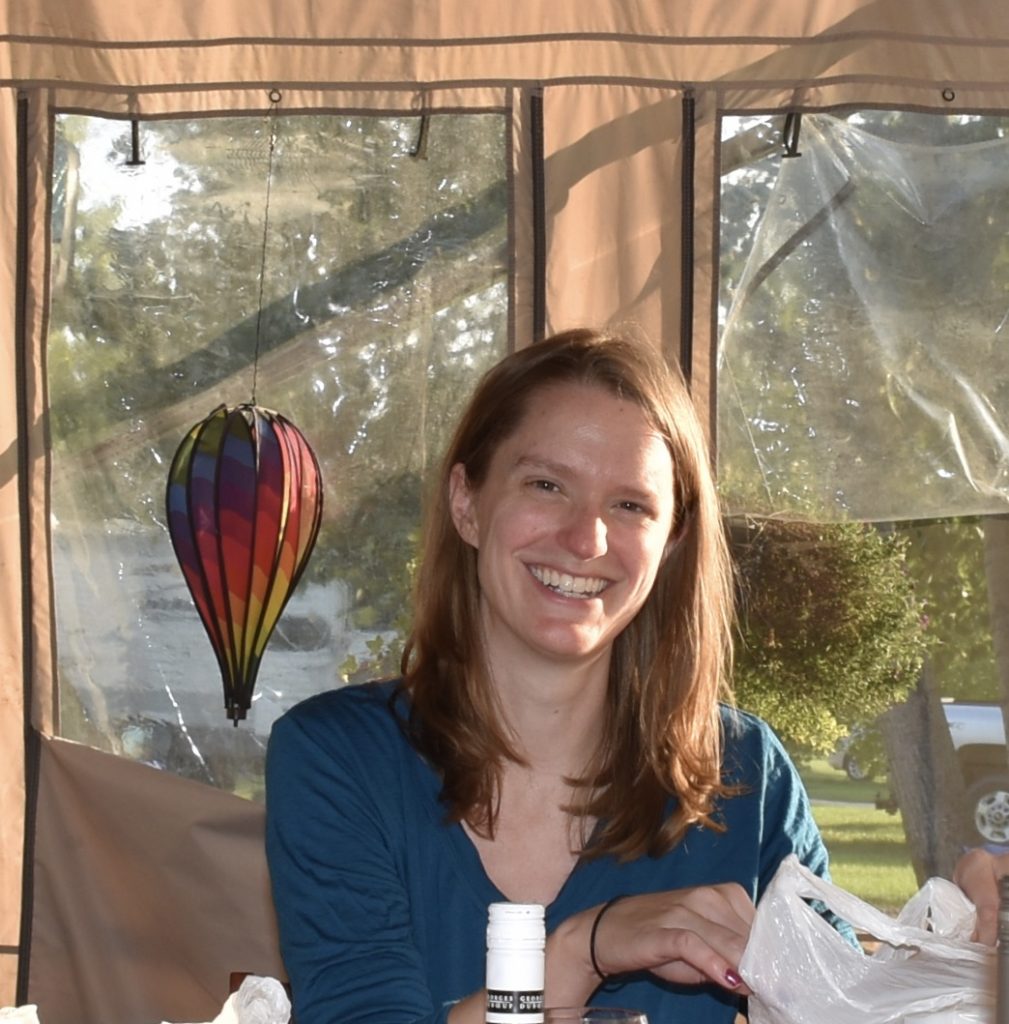 Afterward, we sat by a campfire while Andrew serenaded us on his guitar, even adding music to the words of the Travellin' Song (see June 17/2020 post) that I wrote during quarantine. Despite the smoke from the initially wet wood, the fire warmed our space while our hearts were warmed with a mature camaraderie.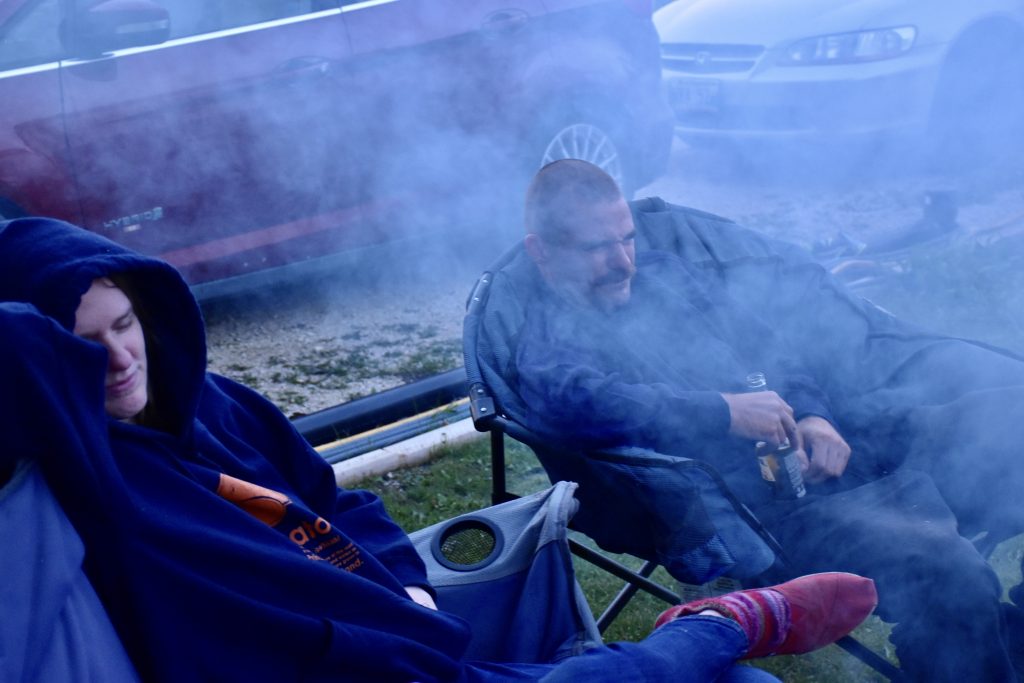 It's been many decades since we experienced this unique sense of togetherness, and hope that we can find a way to make it a new tradition. Here's hoping that you can also meaningfully connect with those you love!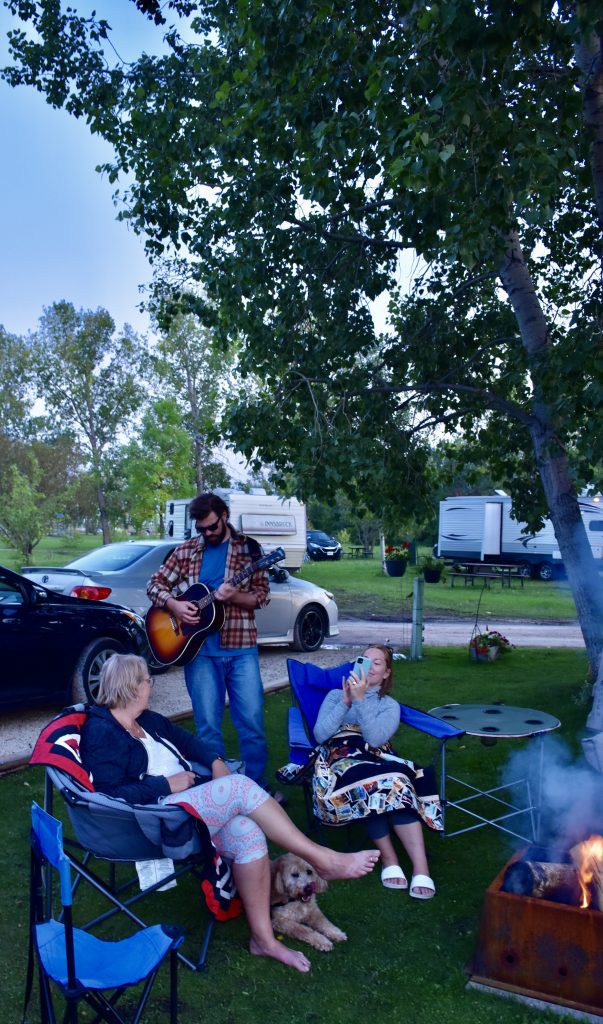 Cheers!