Spoiler alert: To the best of our knowledge, neither Betty nor I have omicron, or any other coronavirus variant – yet. But that is not to say we have not been affected by COVID-19, like the rest of the world. This post shares some of our pandemic experiences in the past month.
As previously noted, we cancelled our 2020/21 Christmas flights from Nanaimo, British Columbia to Winnipeg, Manitoba due to the spread of the coronavirus. By August 2021 vaccines were available and the number of infections, hospitalizations, and deaths was diminishing. So we re-booked our Christmas and New Year's flights. Yeah!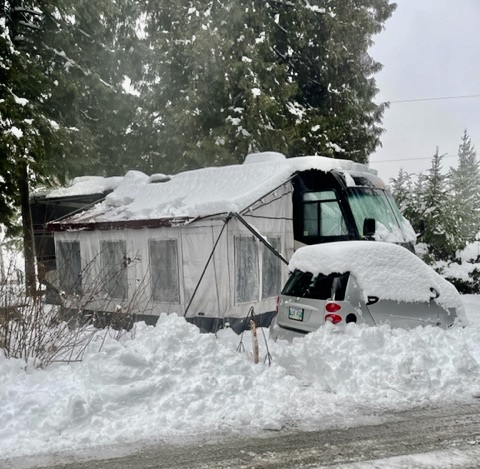 We looked forward to spending time with family and friends, many of whom we had not seen for a number of months. Then came the spread of the more contagious omicron variant.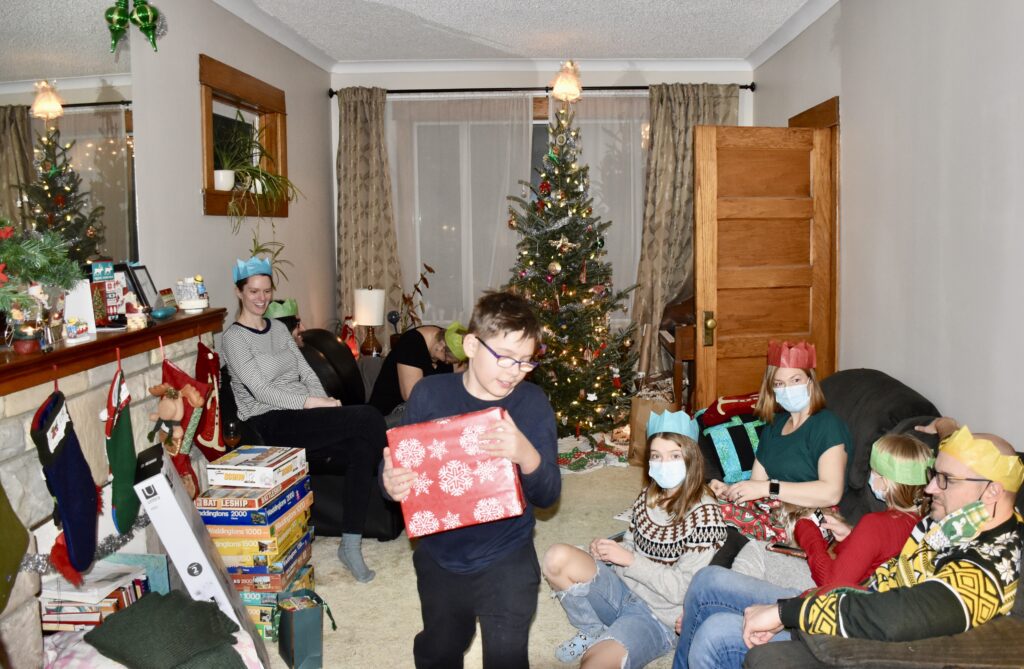 The day before our flights from Nanaimo to Winnipeg we went on-line to confirm seat selections and download boarding passes, as is our custom. But now WestJet had added another page, requiring a scan confirming vaccination status. Betty and I both have Manitoba-issued vaccine cards, confirming we have each received two doses. I also had a record of my third dose, received in October. Despite our best efforts, the web site refused to acknowledge the QR codes we uploaded, including the federally-issued QR codes, and as a result we could not confirm our flights. The Nanaimo airport isn't far from our campground, so we ended up driving over and seeing a WestJet agent for seat selections and boarding passes.
But getting to Winnipeg was only half the fun. The regular winter deep freeze was a shock to our systems, despite having endured many Manitoba winters. I'm not sure the temperature ever rose above -20c, and often fell closer to -40c, especially when the wind-chill was factored in. Unlike Nanaimo where snow melts or is washed away by rain in short order, the two feet of snow in Winnipeg is likely there to stay until spring.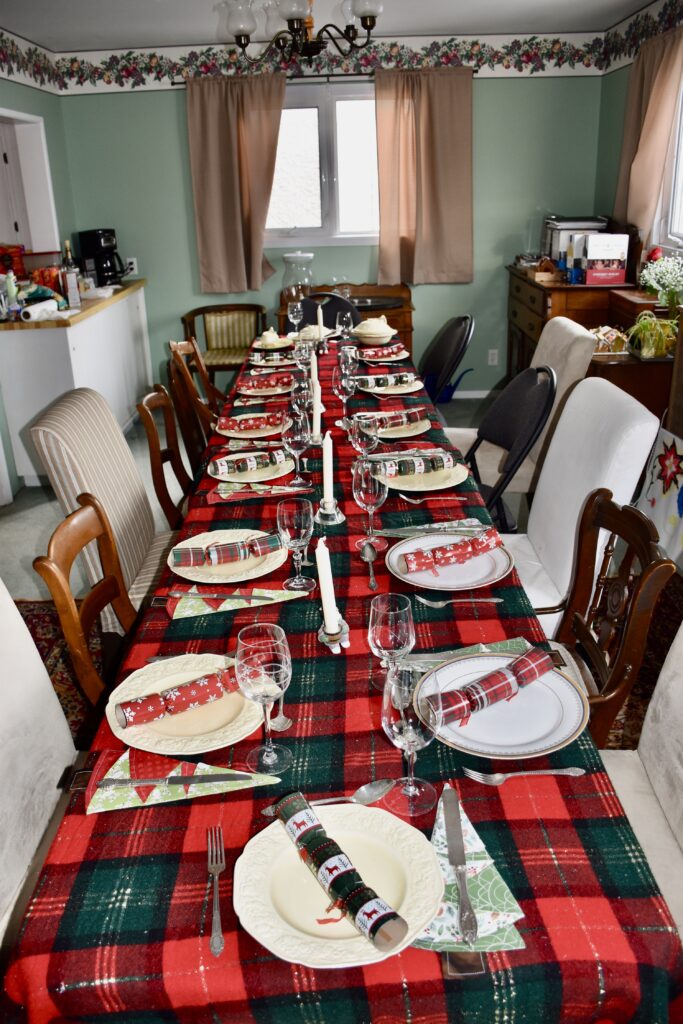 A number of planned get-togethers over the holidays were either cancelled or scaled-back, including a reduced Christmas dinner at Andrew's. Unfortunately, a birthday party for our now 14 year-old granddaughter, Isabella, had to be cancelled due to the virus.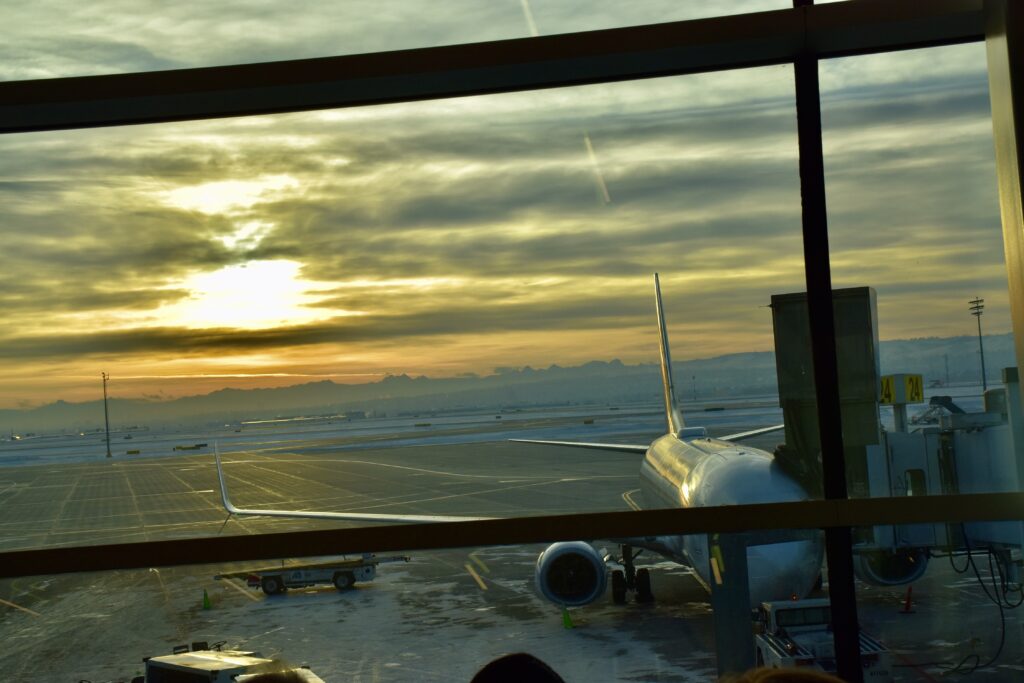 Our largest omicron challenge came when it was time to return to Nanaimo. As with schools, restaurants, hospitals, and almost every other sector, airlines have been seriously affected just now by this more contagious virus. Our flight from Winnipeg was delayed three hours while WestJet waited for a flight attendant to be flown in from another location. No restaurants or kiosks were open at the airport during that period, likely due to staff shortages.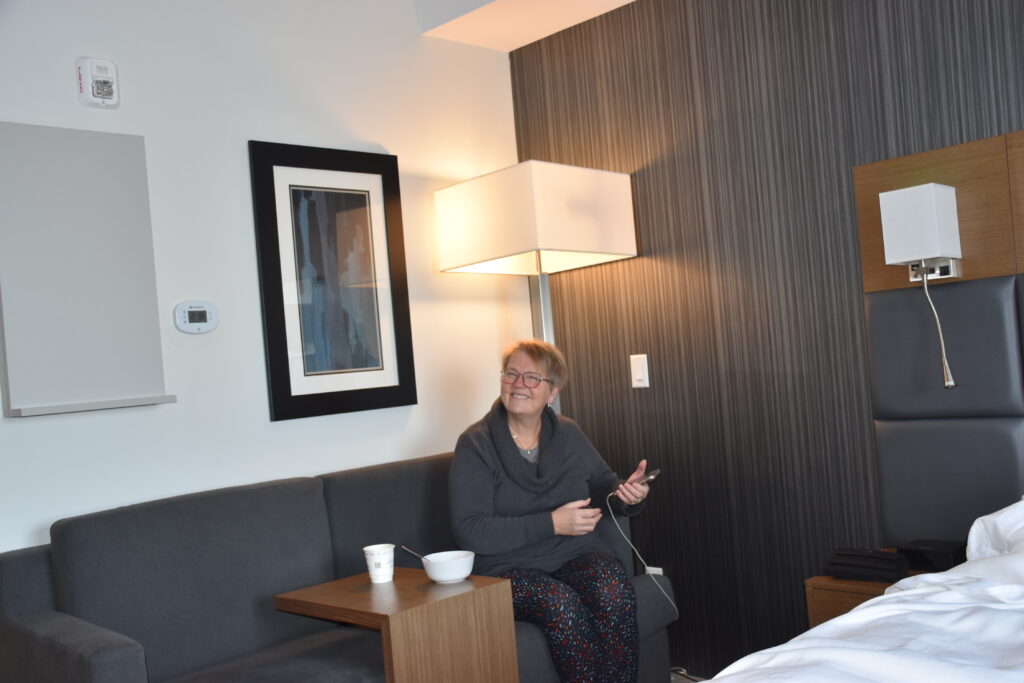 That meant that we missed our connecting flight from Calgary, Alberta to Nanaimo, and there were no further scheduled flights that day. Along with dozens of others, Betty & I waited in an hours long line-up to see a ticket agent to sort out our travel plans. We were issued taxi, hotel and meal vouchers, and by 3:00 am we were headed to an airport hotel for the night.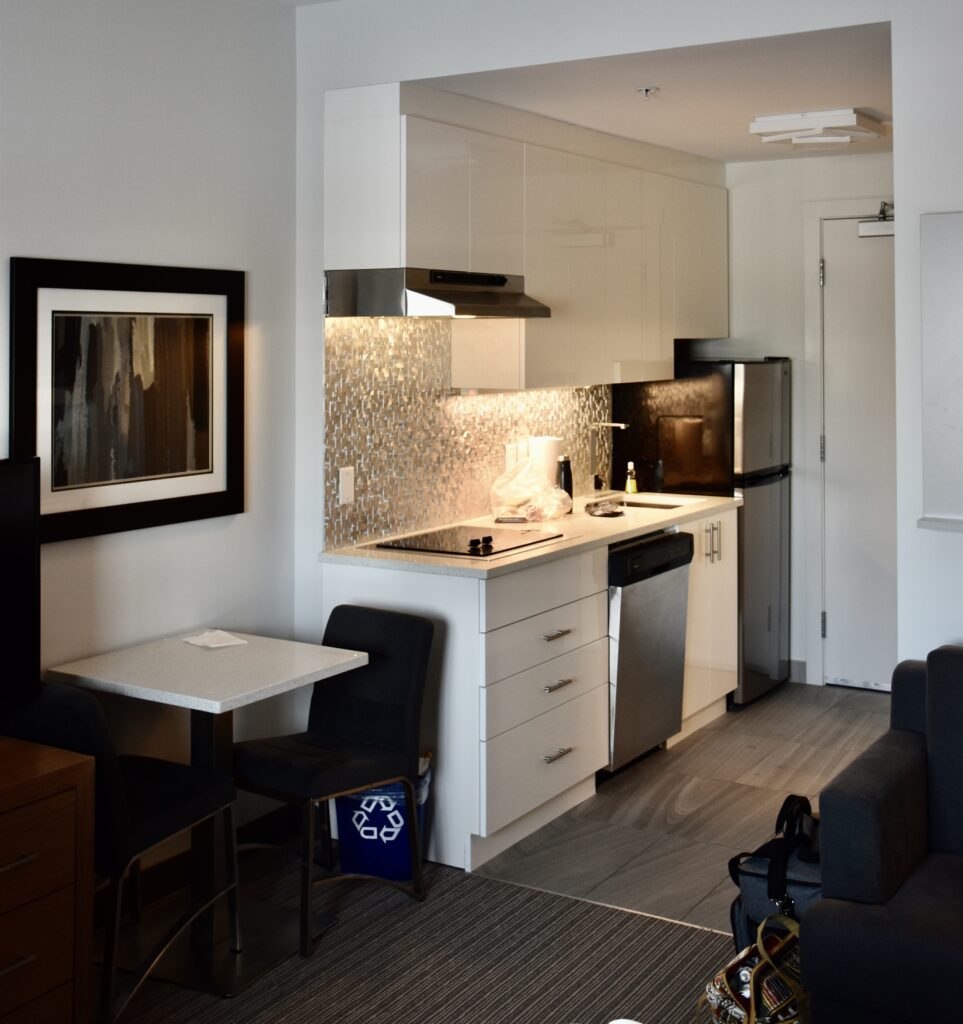 It was a nice enough hotel, but without room service at 3:00 am, and no breakfast or lunch room service in the morning. Our next scheduled flight, on the following night, was cancelled due to staff shortages, and we remained at the hotel for another night. The silver lining was a chance to visit with our good friend, Wendy, while in Calgary.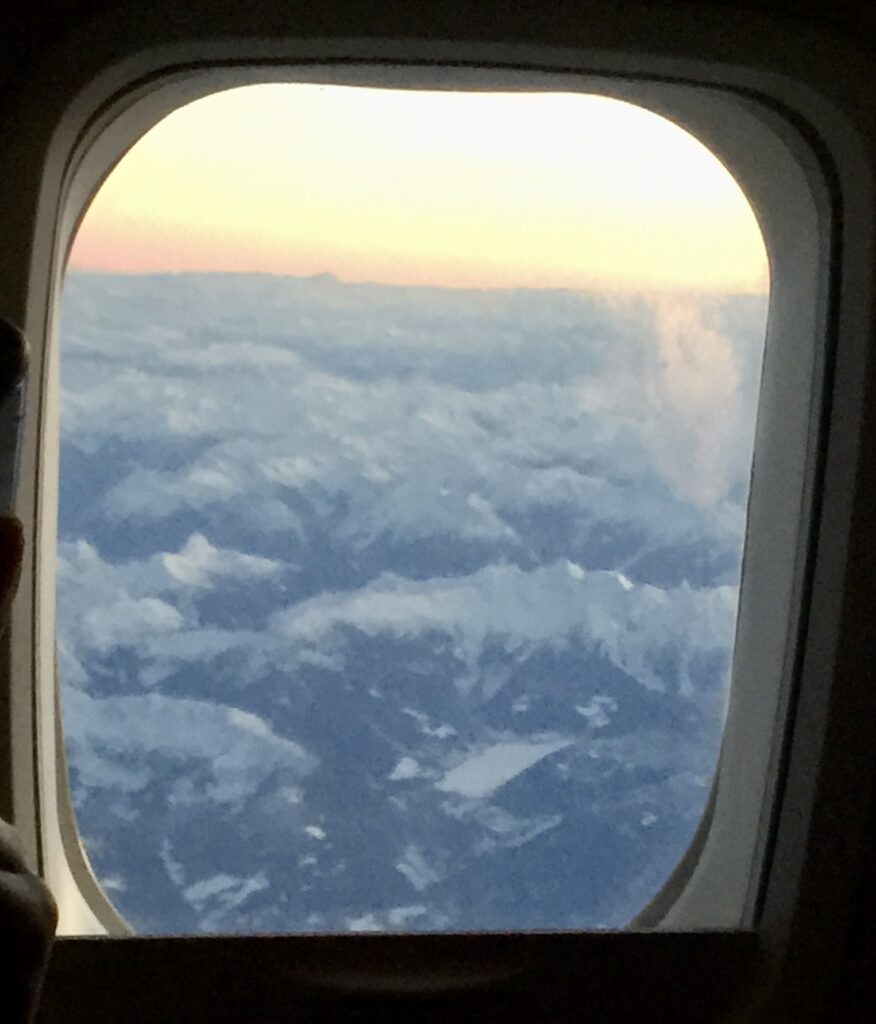 Our next flight was to leave Calgary at 5:30 pm, heading to Vancouver, where we would change planes for a short trip to Nanaimo. Unfortunately, the time between touch-down and the next take-off was only 35 minutes. As we arrived at the Calgary airport, we received notification that our flight to Vancouver was delayed by at least an hour (likely due to staff shortage), so we foresaw being stranded for another night in Vancouver.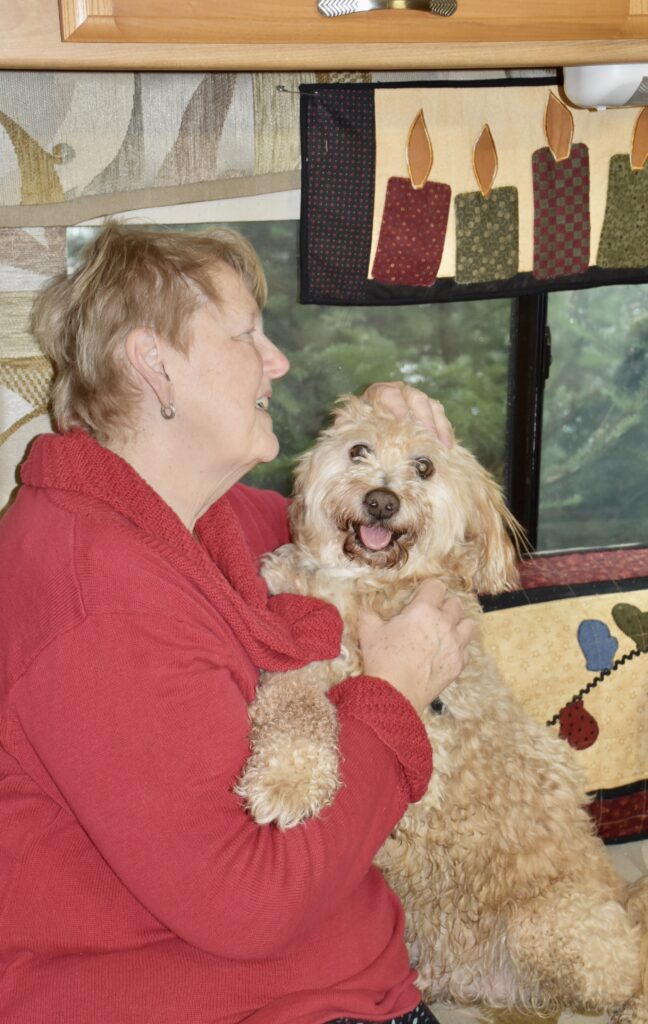 With the help of a WestJet ticket agent, we were able to get rescheduled on a different flight that allowed us to make the connection to Nanaimo. It's great to be finally back in our motorhome, and re-united with our pup, Charlie, after almost a month. Thanks so much for Wendy's sister, Jan in Nanaimo, who looked after our golden doodle while we were travelling!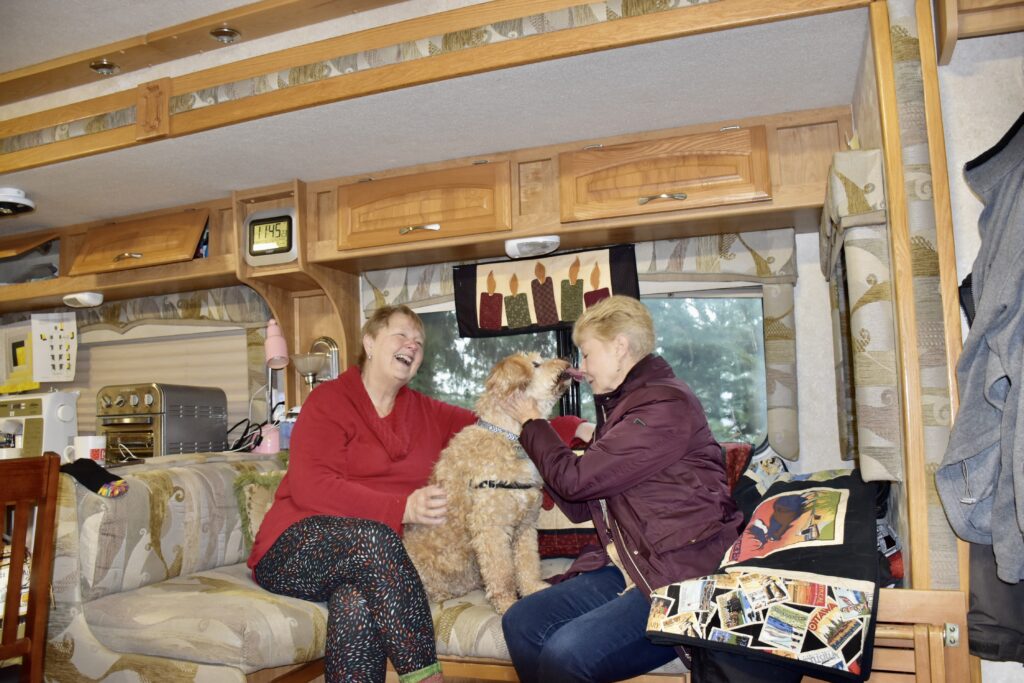 Throughout our travels this month, Betty & I became very aware of the many challenges brought on by COVID- 19, and by the omicron variant in particular. So far, we have remained healthy and happy through all of these trials, and hope that you also can master these challenging times!
Cheers!