Now that we are living in the relatively small confines of a motorhome, Betty and I are often asked if we miss our last two homes, which were located in a desirable, quiet, tree-lined neighbourhood close to downtown Winnipeg, Manitoba. The first of the two had plenty of room for our four children to grow into adulthood. When they moved out of the family nest, the second downsized home – a couple of blocks away – seemed just right for Betty and me. They both had nice amenities, nice yards, nice neighbours, and overall great locations: The mantra of realtors everywhere.  How could a relatively tiny home compete?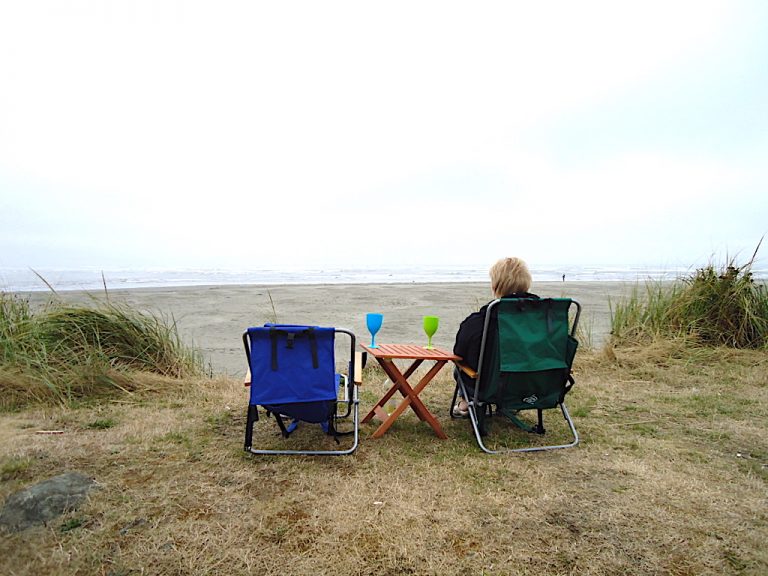 The answer is also location, location, location! But while real estate agents will be promoting a specific lot on planet earth, we get to experience multiple locations. So far we have visited 39 states, 9 provinces and counting. In all we have found fabulous locations, locations, and locations, with many more to come!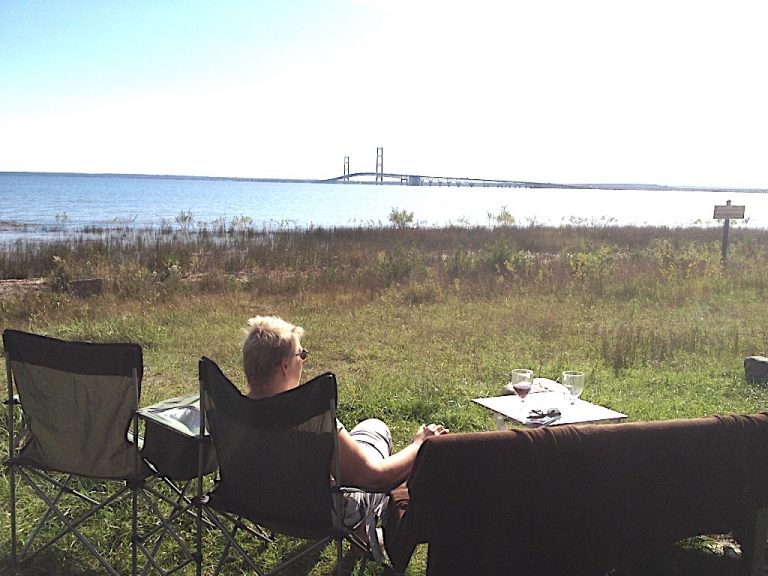 Finding the right spot can either involve extensive planning, or be totally serendipitous. We enjoy campsites with ocean views, and the sounds of crashing waves to serenade us to sleep at night. In developed parks (the Florida Keys for example) those sites can book up a year in advance. Even with the parks on speed dial, we still didn't get into many preferred sites. On the other hand, Betty & I have happened upon roadside pull-offs with amazing river and ocean views, with no signage prohibiting overnight parking. Previous blog posts picture many such sites, encountered particularly on our trip to Canada's Atlantic coastline.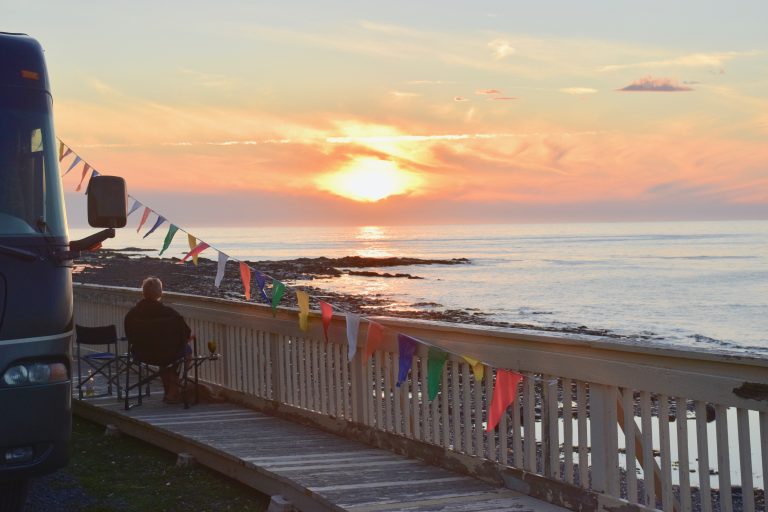 While RVing has become increasingly popular in the last few years, with many desirable parks full or overcrowded, the internet continues to post new information about alternate options. We regularly review Campendium.com recommendations, check out freecampsites.net, subscribe to Harvest Hosts and Boondockers Welcome, visit provincial, state, and national parks, and stay on BLM land, where available. These days there are many, many camping locations to choose from, beyond that local city's KOA.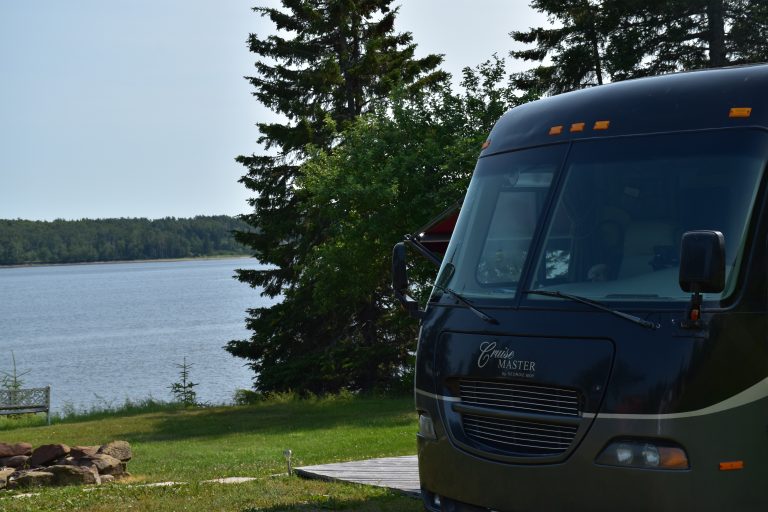 This week we made the move from a forested site, to an ocean-view site in Living Forest Oceanside Campground in Nanaimo, B.C. It's a great location, and we look forward to watching the tides ebb and flow, and the ocean-going ships making their way up the Strait of Georgia.  In whatever location you find yourself, may you take the time to look around and enjoy the beauty of the people and places that surround you!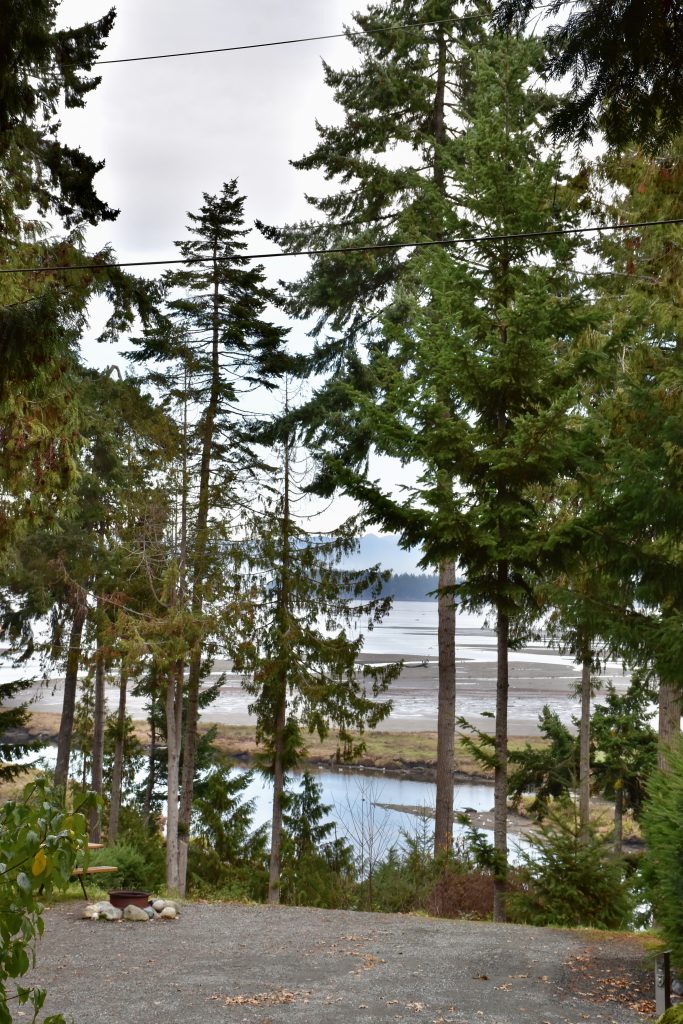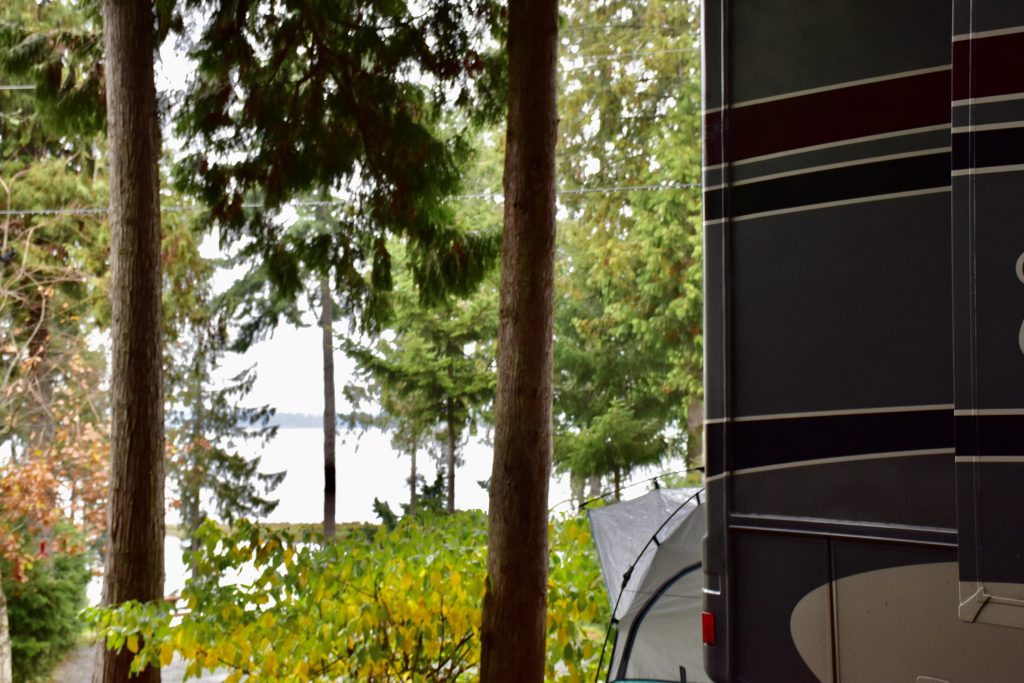 Cheers!