"The stars at night
Are big and bright
Deep in the heart of Texas

The prairie sky
Is wide and high
Deep in the heart of Texas…"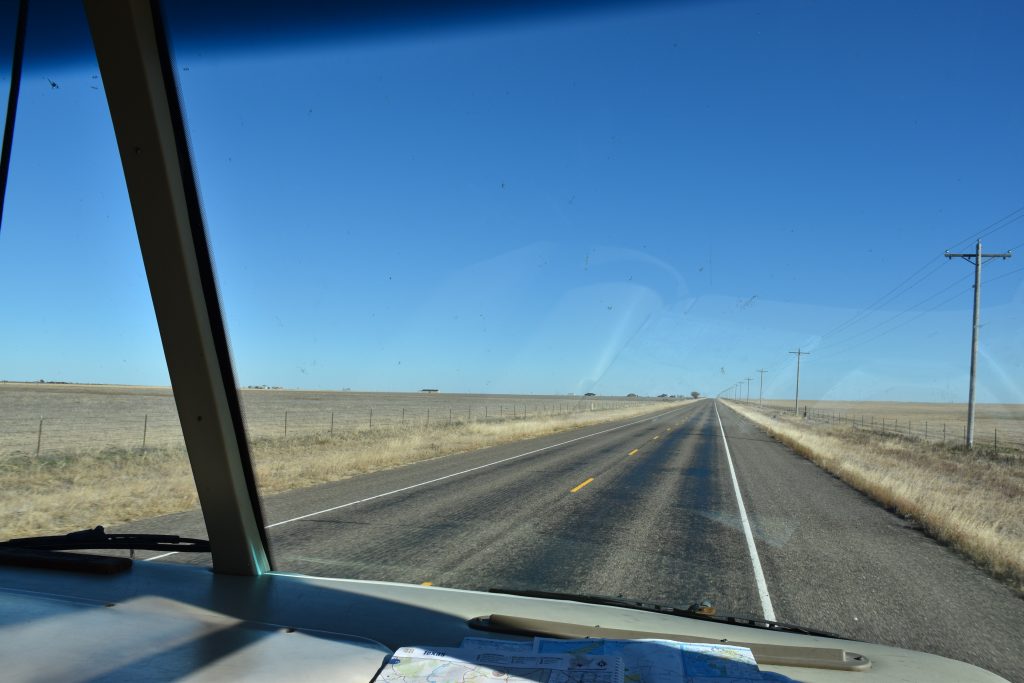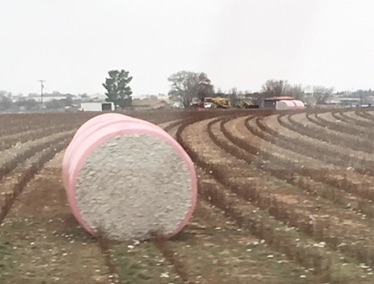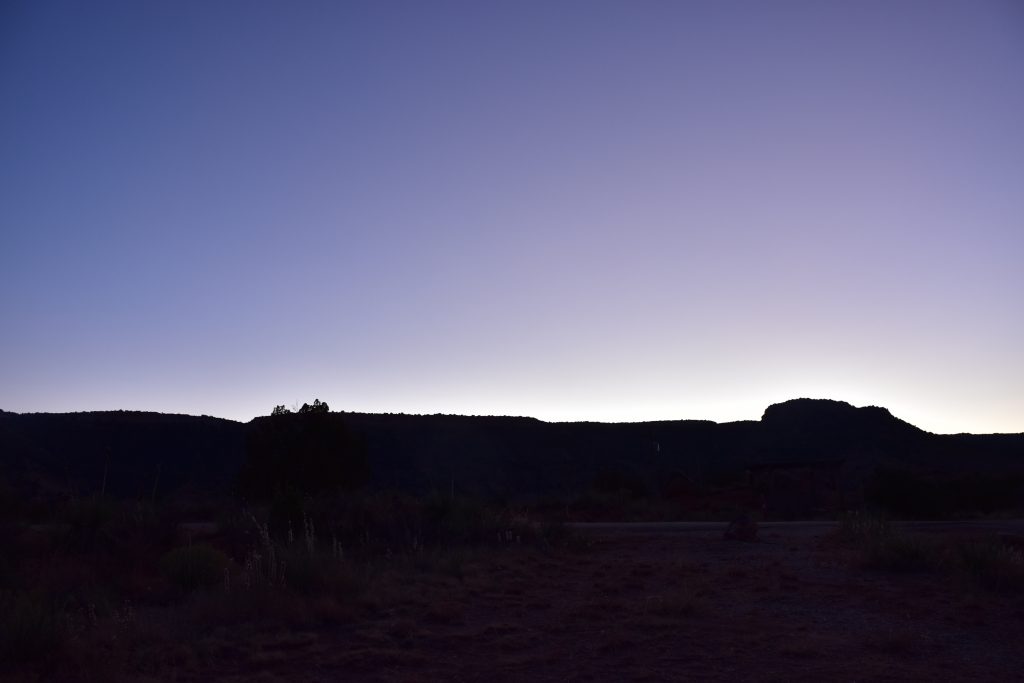 The song Deep In The Heart of Texas, was written by June Hershey and recorded by a number of artists in 1942 – including singing cowboy Gene Autry. It came to mind last week as Betty & I watched the stars in the clear night sky at the ever-amazing Palo Duro Canyon State Park, just south of Amarillo, Texas.  We have covered a lot of territory since our last post, with almost all deep in the heart of this supersized state. So this post is a bit of a catch-up.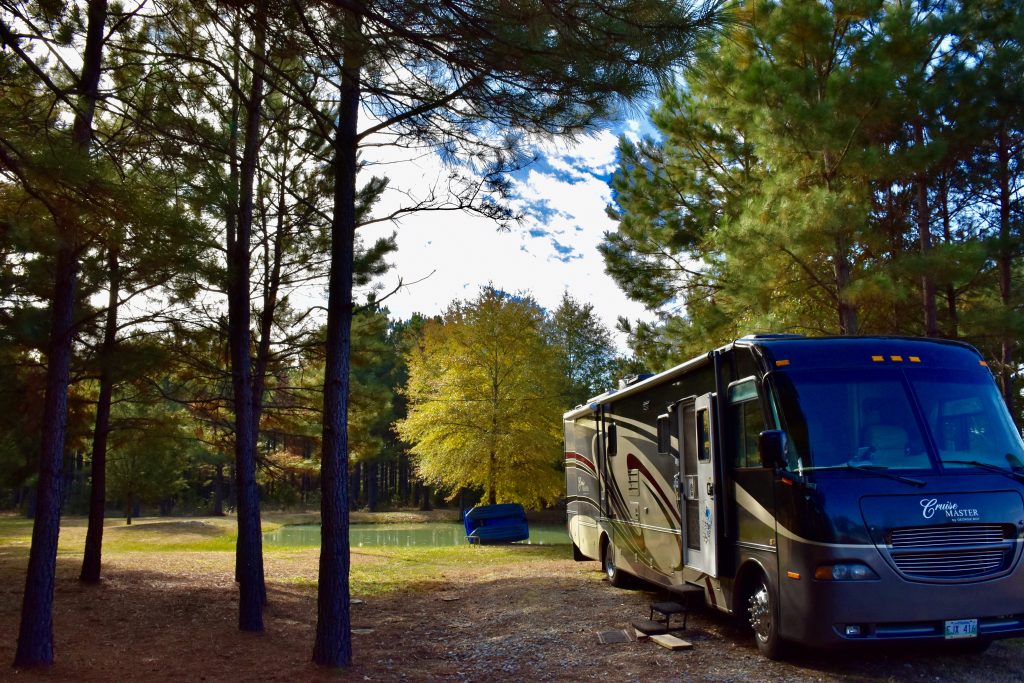 After our new tire was installed in Clarksville, Arkansas, Betty & I made our way to a nice little campground called Lovin' Life RV Park, just west of Texarkana. It is owned and operated by Sirron & Nicole, who obviously have a deeply warm heart for Texas. We stayed a few days while Tom Dansby of RV Medic and Solar installed four new lithium batteries in our coach. What a joy to be able to maintain and monitor our power supply while boondocking!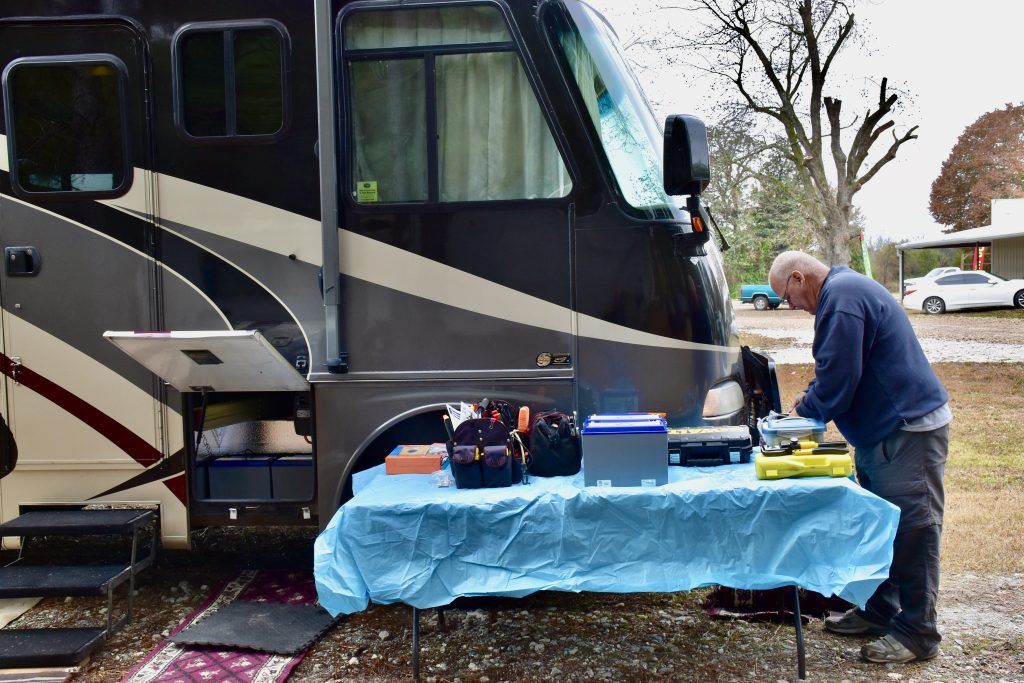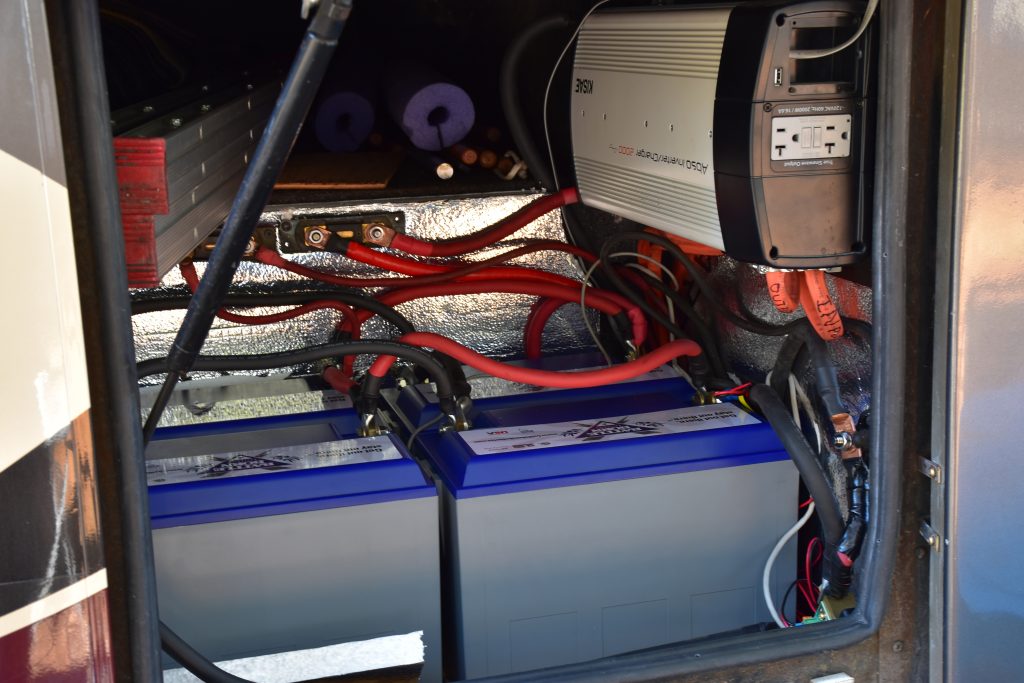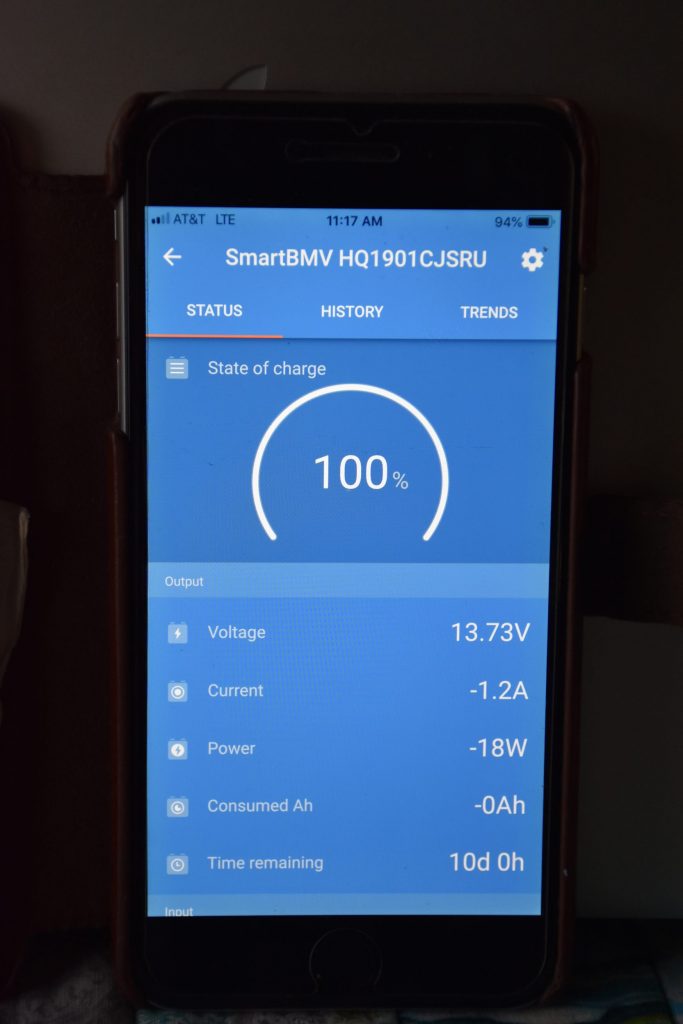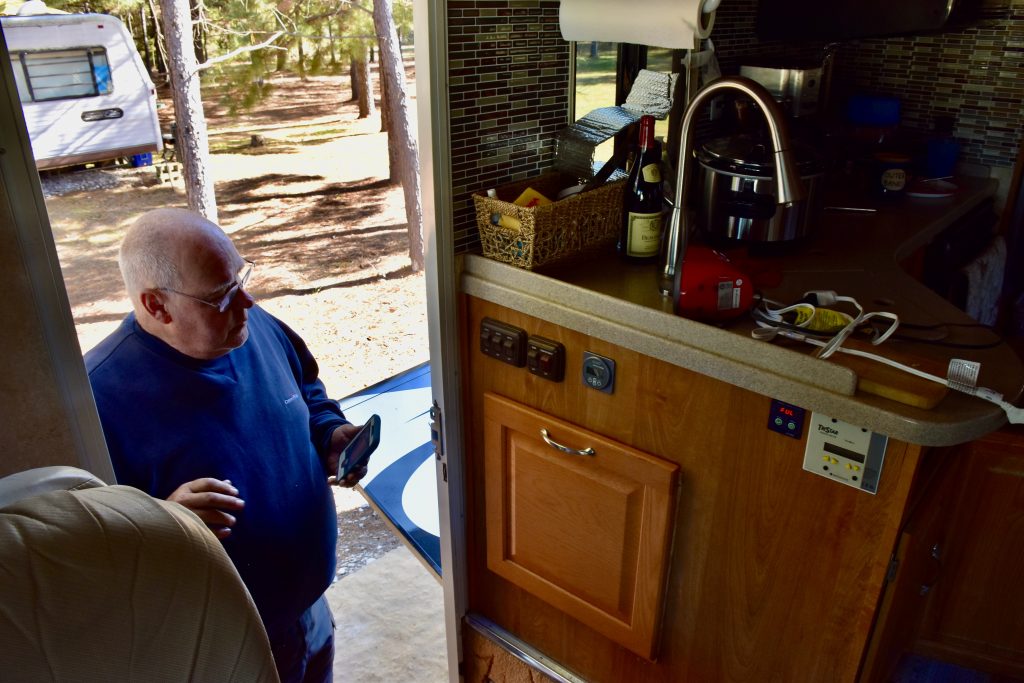 From Texarkana we headed across northern Texas, stopping for the night at a quiet rest area west of Wichita Falls.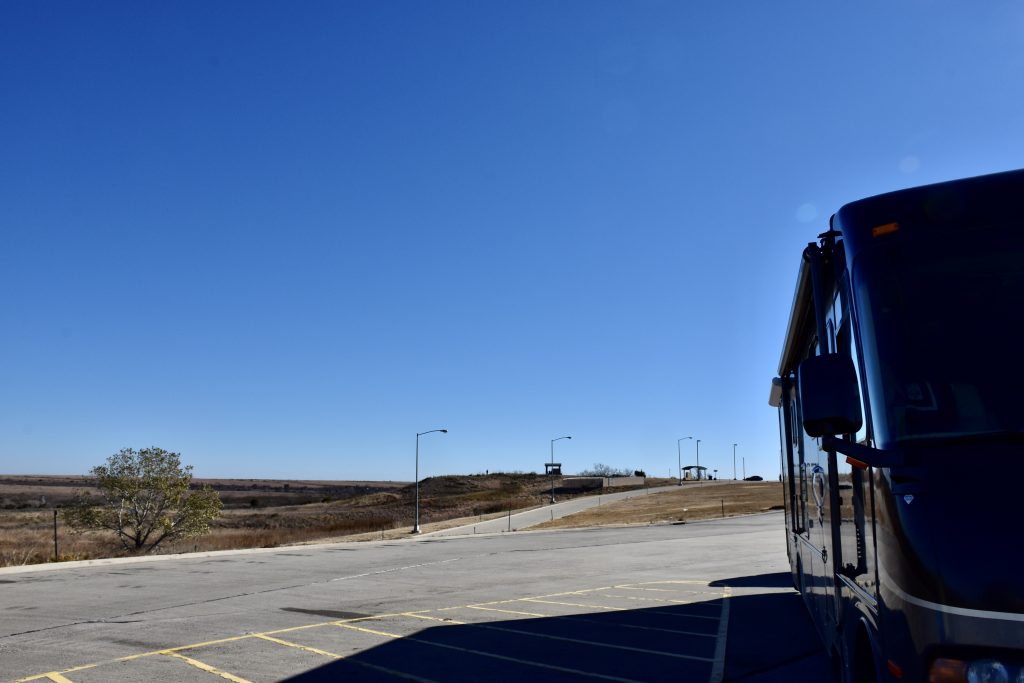 Next day we arrived at the truly breathtaking Palo Duro Canyon, where we spent three nights in site 91 of Mesquite campground. We had originally booked six nights, but that cold front from Canada continued to chase after us. With forecasts of below freezing overnight temperatures, we decided to move back up the side of the canyon, and then on down the road to the south.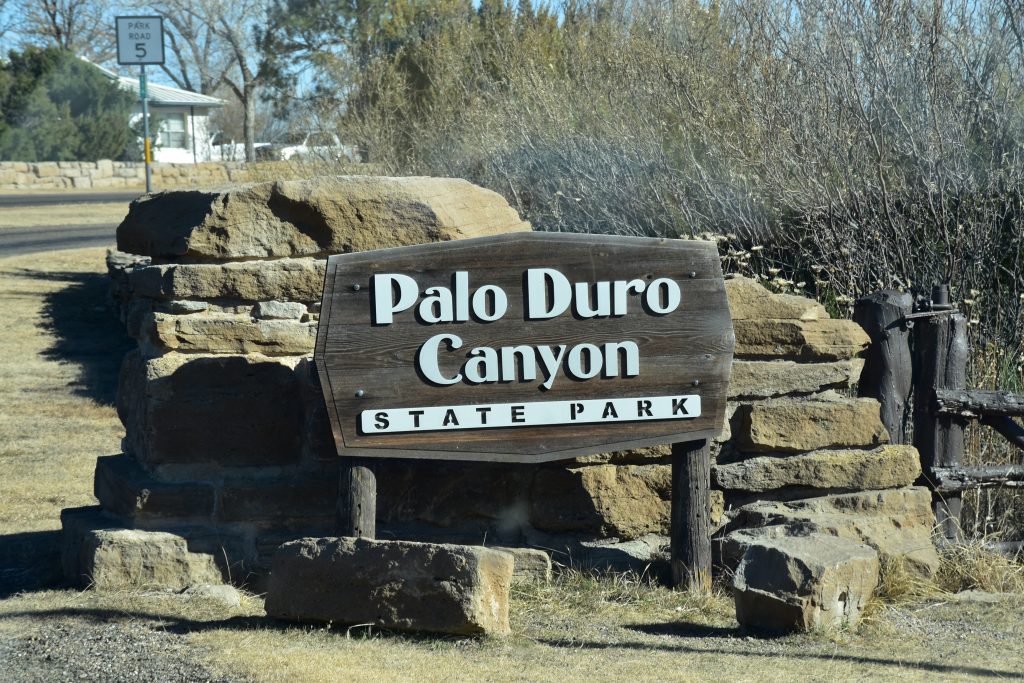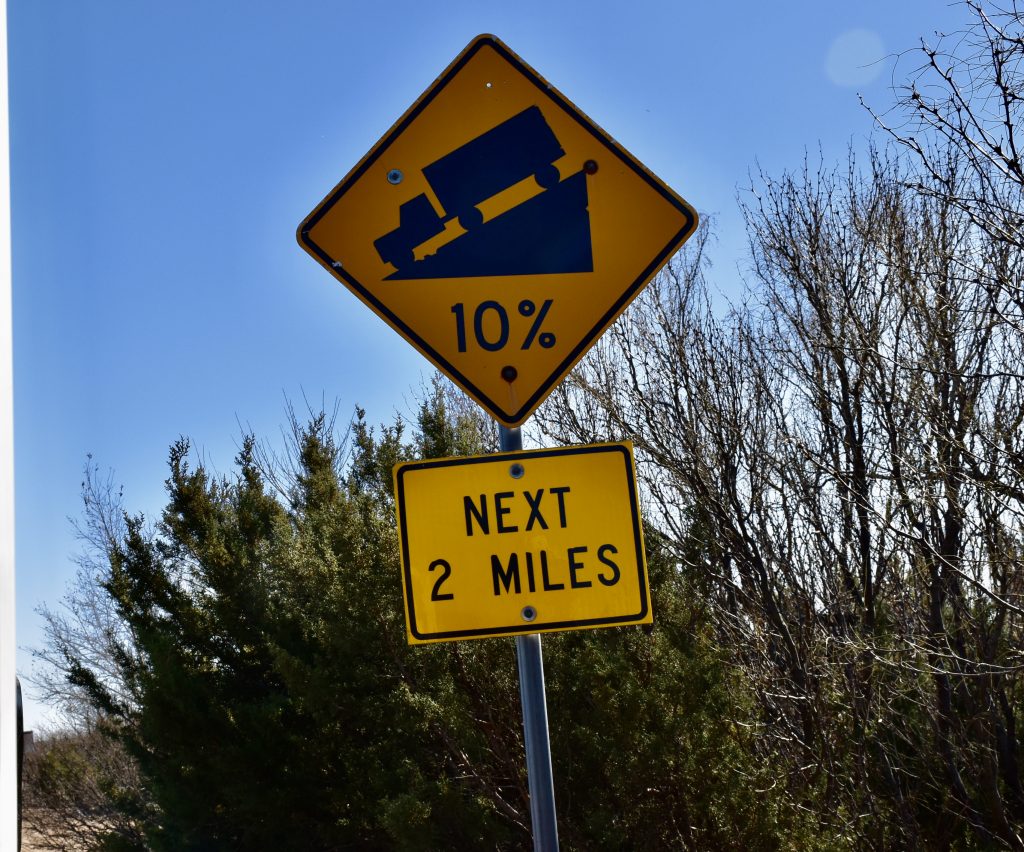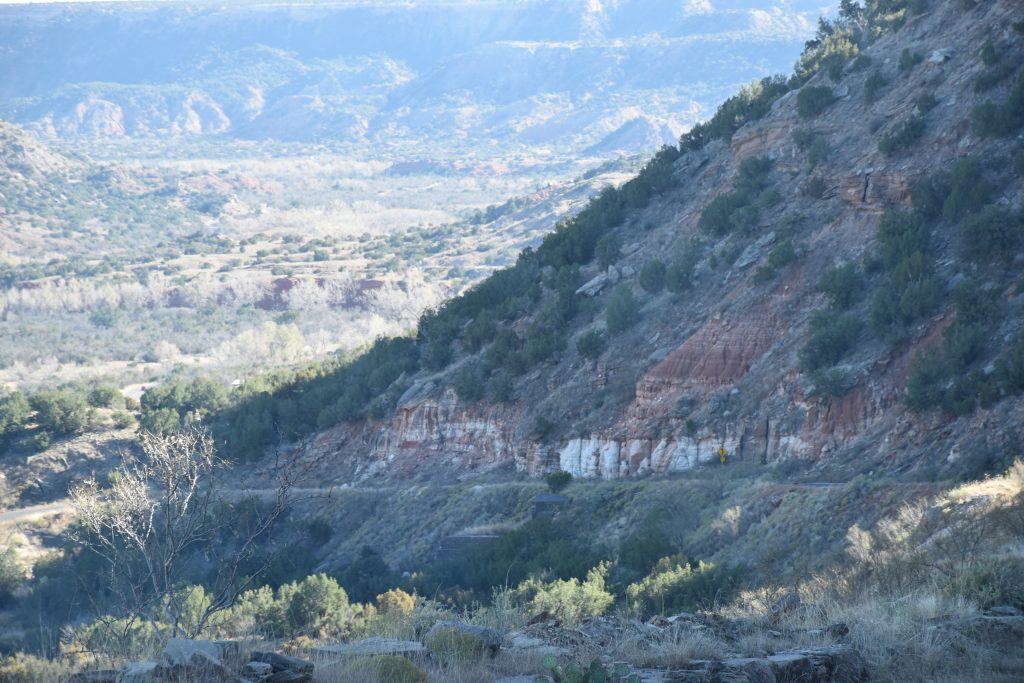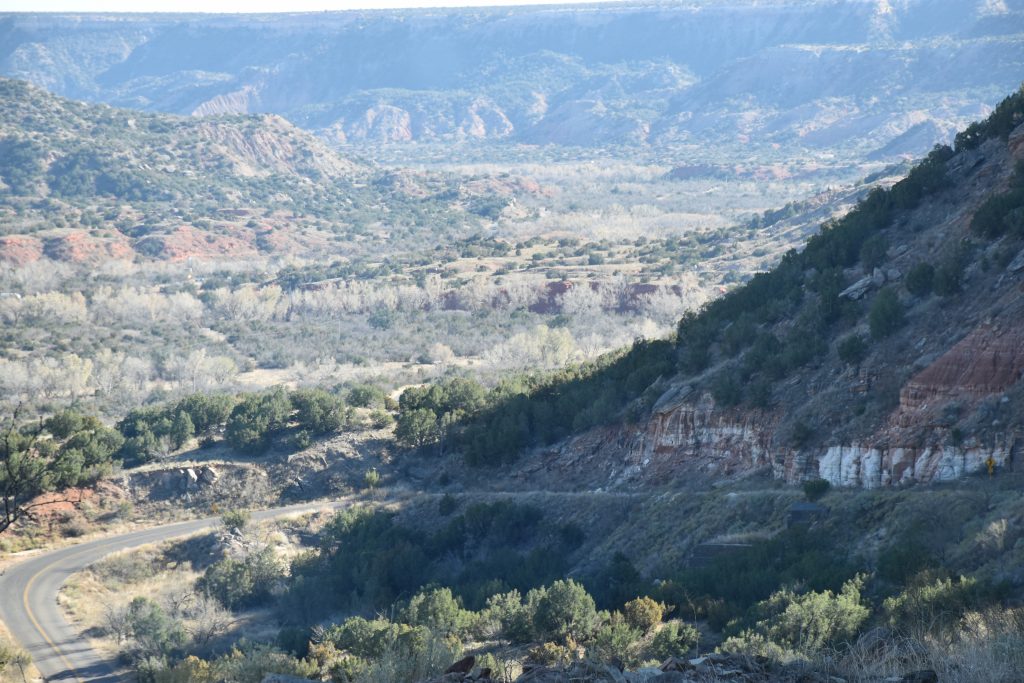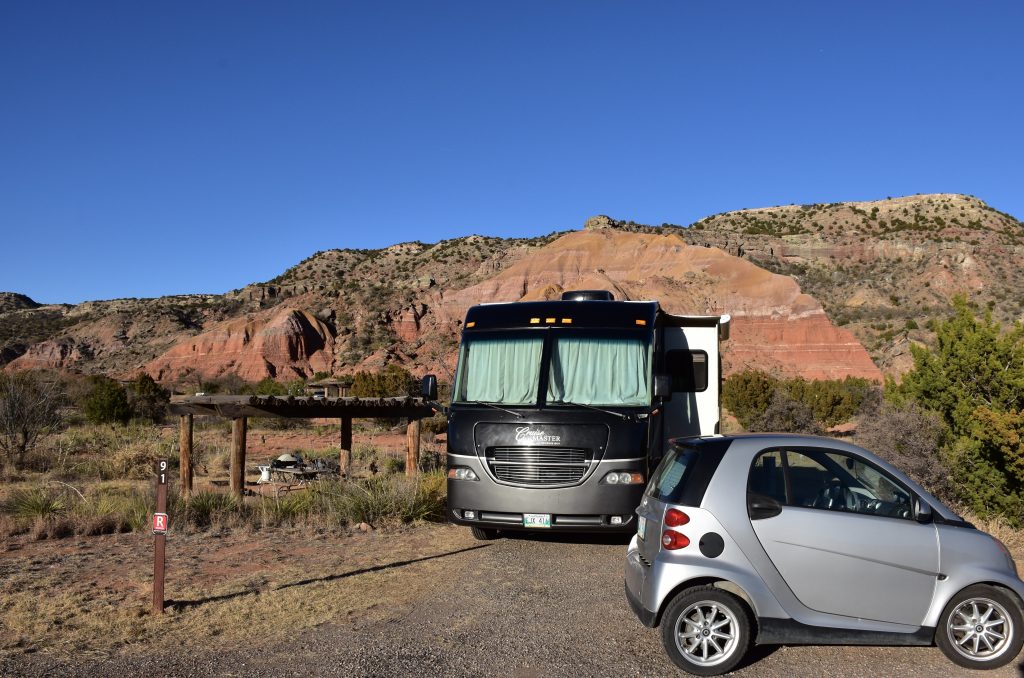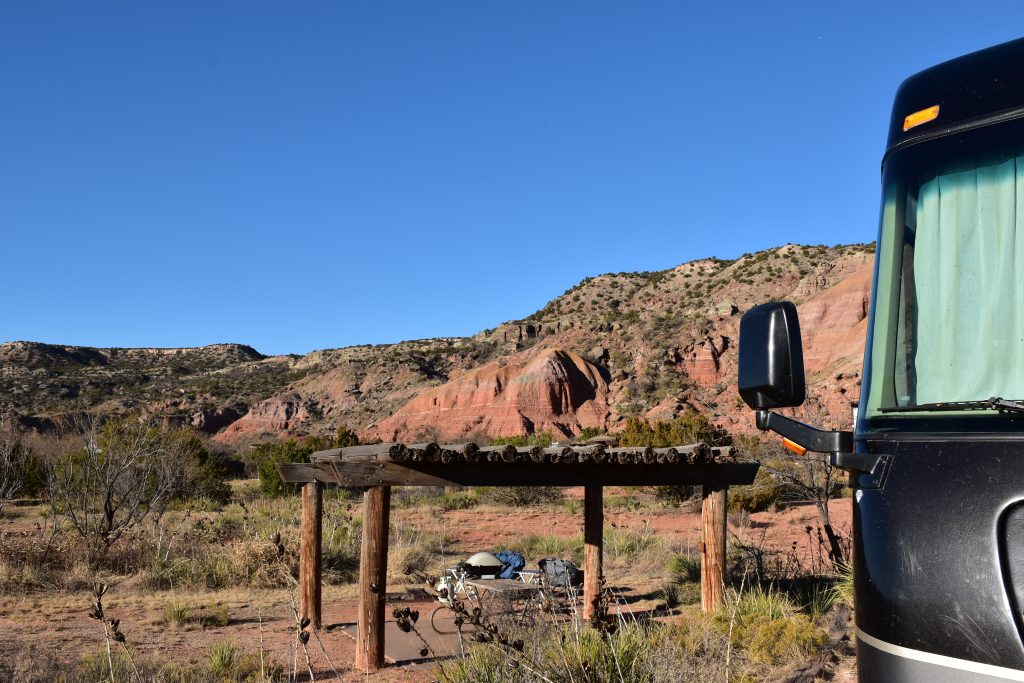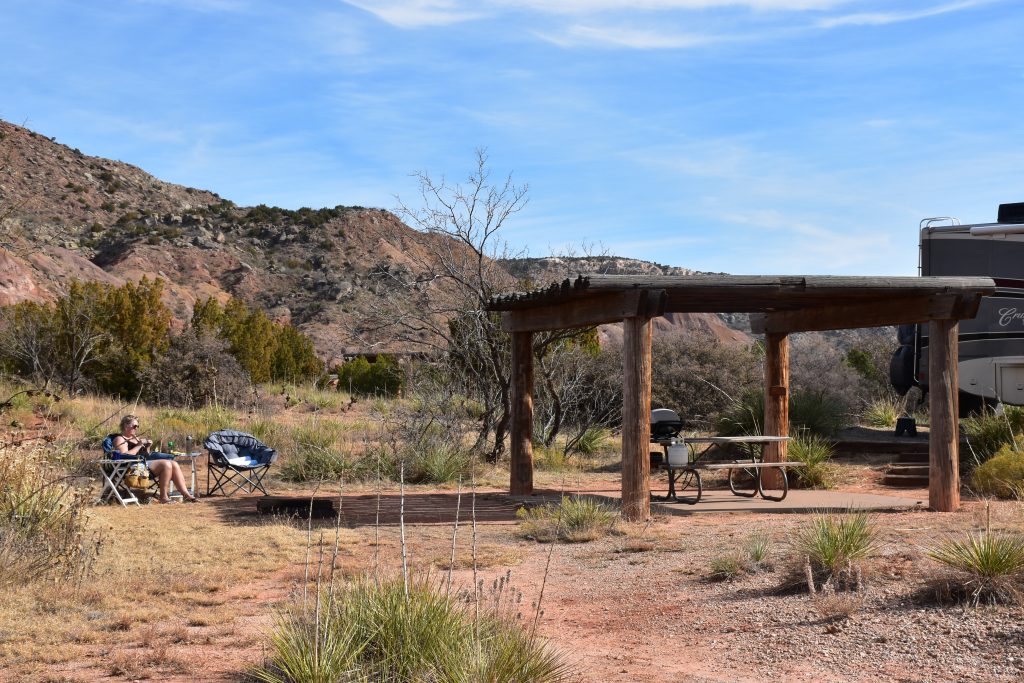 We are currently in site #85 of Guadalupe River State Park, just north of San Antonio, and are hoping to make the mandatory visit to the Riverwalk tomorrow.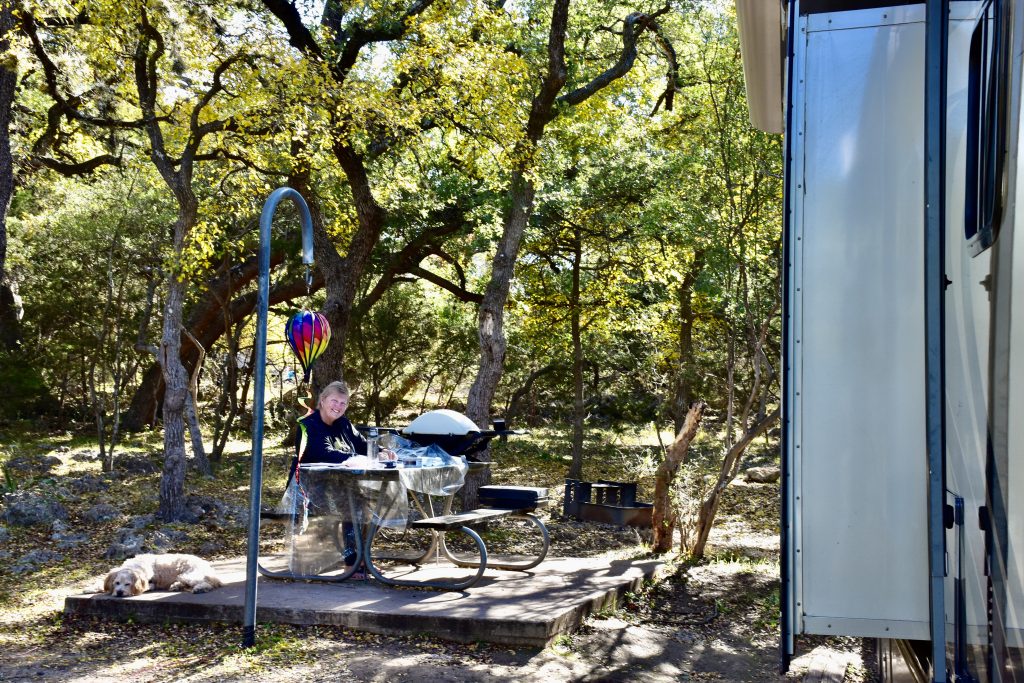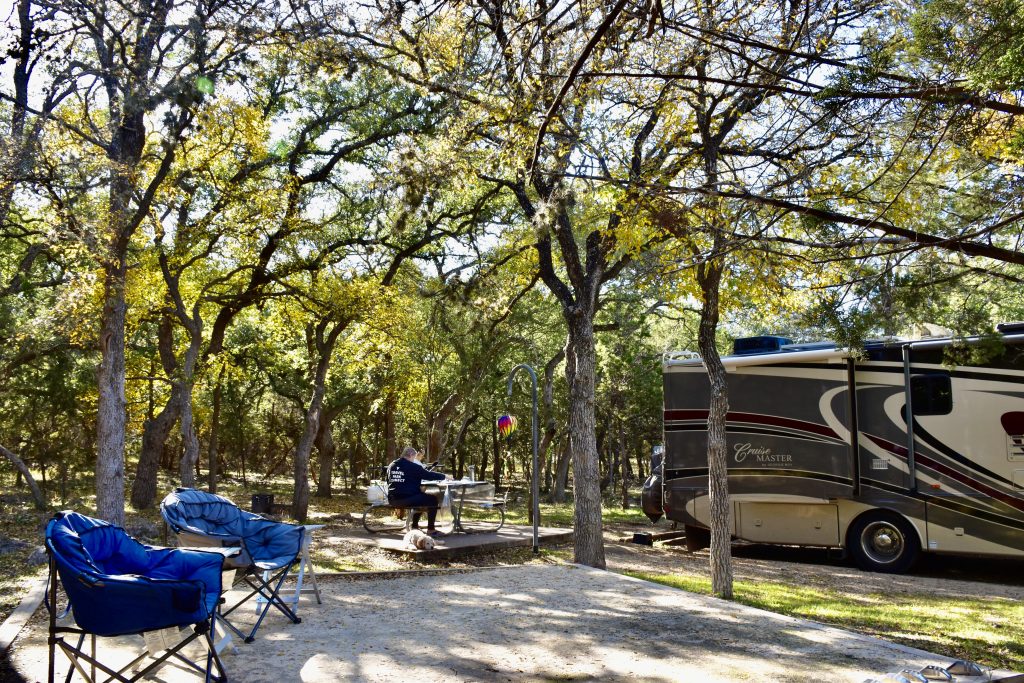 The Texas Society of Professional Surveyors (measuring by satellite the exact distance between the state's four borders) places the "geodetic" center of Texas 18.5 miles west-southwest of Eden. And it was in a rest stop deep in the heart of Texas – just outside of Eden – that we spent a quiet night between Amarillo and San Antonio. While you can't get much closer to the heart of Texas than that, we continue to be blessed by the friendliness of the good people we have met so far in this state where everything just seems a little bigger.
"The coyotes wail
Along the trail
Deep in the heart of Texas

The cowboys cry
"Ka-yippie aye!" (Woo-hoo!)
Deep in the heart of Texas

The doggies bawl
And say "you all"
Deep in the heart of Texas"
Cheers y'all!