Well yes, before Betty & I set out on our marvellous adventure, we both retired. In fact, we both failed retirement and had to do it over again. But this post is not about that experience. Yesterday began a whole new re-tirement experience.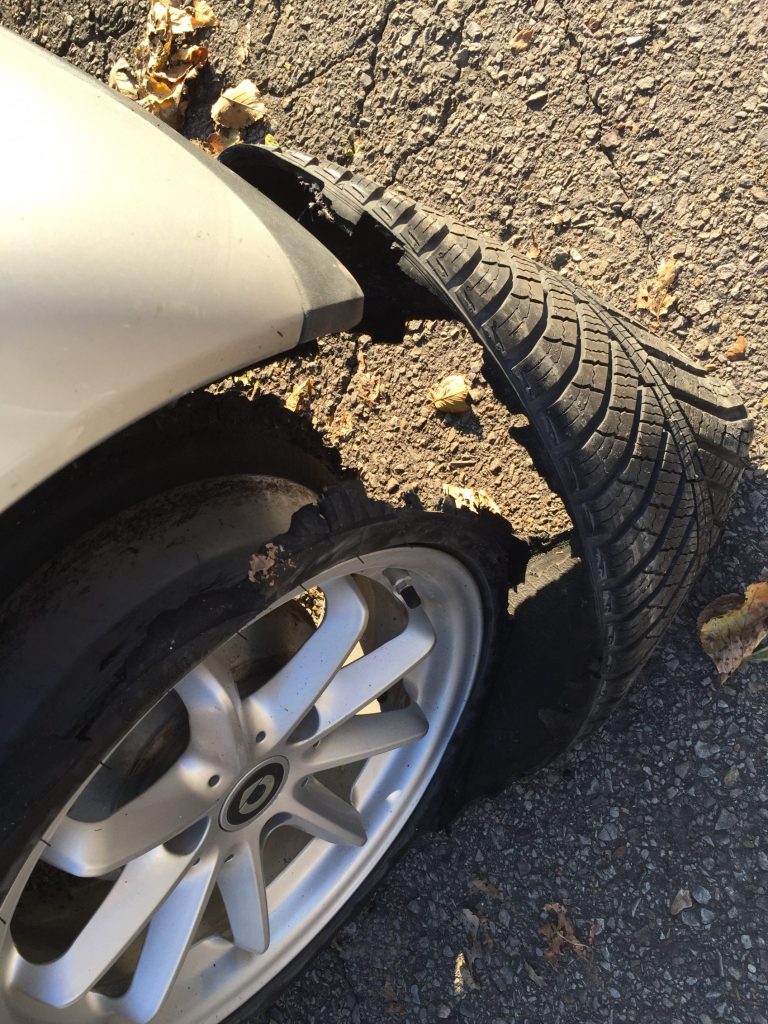 We were on Interstate 40 between Fort Smith and Little Rock, Arkansas, when two men in a pick-up truck pulled up beside us and waved for us to pull over. We had blown a tire on our Smart car!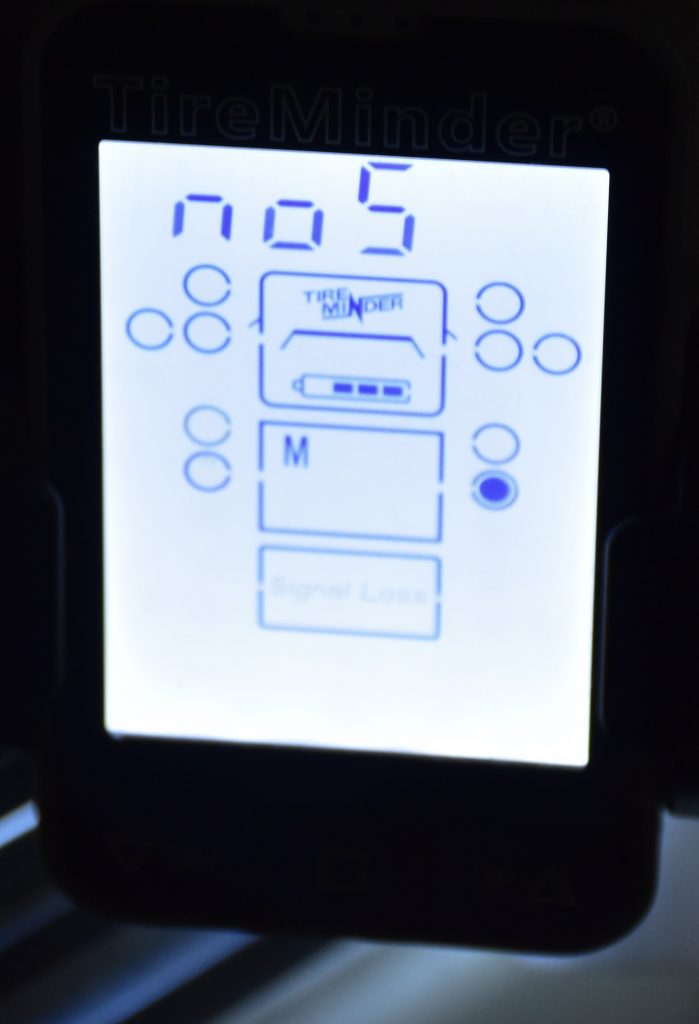 Given that we have a Tireminder tire pressure monitoring system (tpms) on all motorhome and towed vehicle tires, you might wonder why we didn't already know that. Well, let me explain.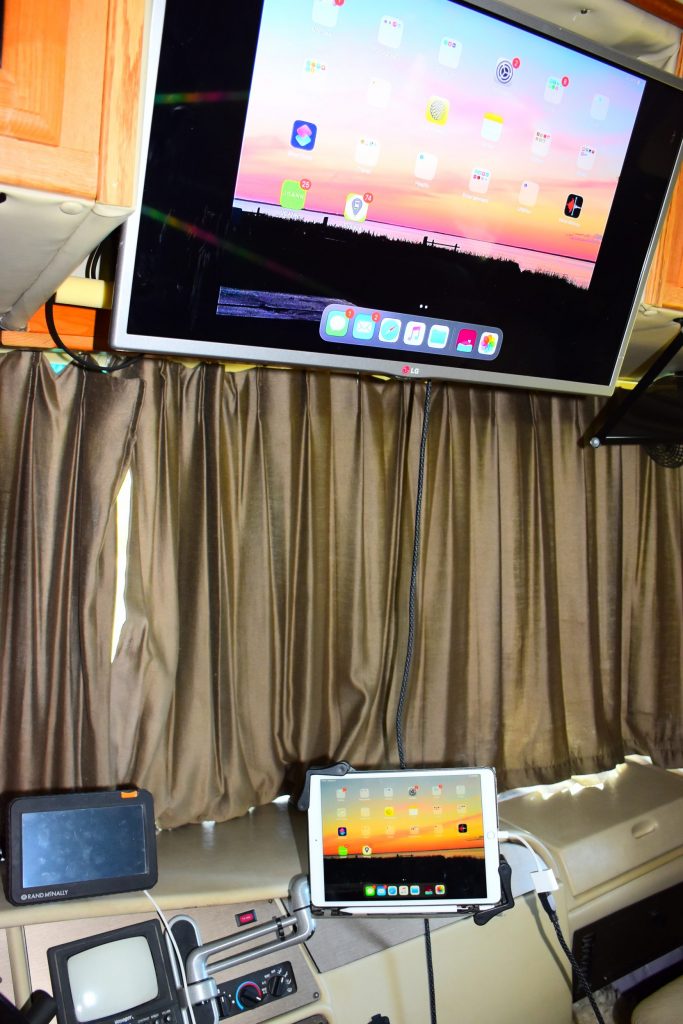 Nearly all summer long, the rear tire on the driver's side of the Smart would lose about 1 -2 psi a week: Not much, but enough for the internal tpms to trigger every couple of weeks. I added a little air each time and we were good to go again. But before we left on this trip I finally took it into Fountain Tire in Winnipeg, where the tires had been installed (We installed all new tires on our motorhome and car last year), and they determined that the leak appeared to be from a loose external tpms sensor, not from the tire.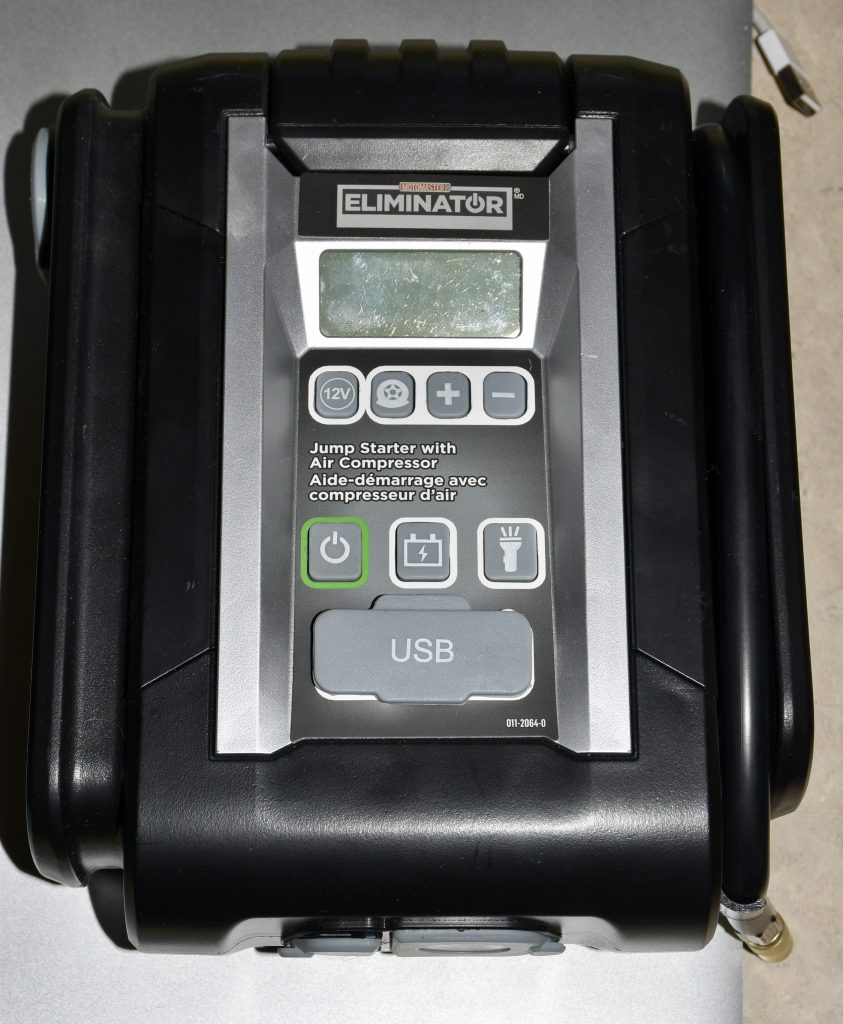 So we left Winnipeg in an attempt to outrun the cold front that was moving in, and everything was good until yesterday morning. Before leaving the nice rest area in Joplin, Missouri (with dedicated rv parking adjacent to attractive picnic shelters) I ran the Tireminder through its cycle, to ensure that all tires were good to go. Unfortunately, that same rear Smart tire registered low. But fortunately, I had purchased a new lithium battery air compressor at Canadian Tire, to replace the compressor whose battery had finally died after over 10 years of use. I pumped up the tire, and off we went.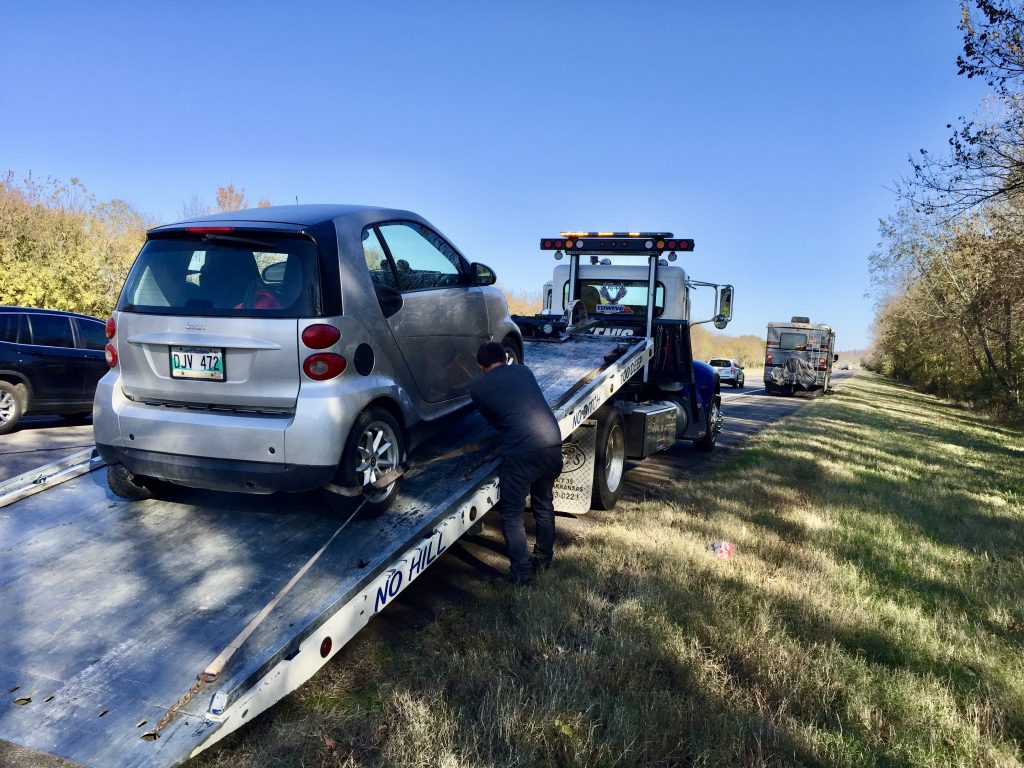 Not far down the Interstate, I got a slow leak warning message from that tire. As soon as I could, I pulled over and topped it up again. When the slow leak warning returned a few miles down the road, we Googled local tire repair shops, and pulled into a small tire shop in Neosho, Missouri, to have it checked. A friendly staff member topped up the tire and did a quick check for leaks. He tightened the valve stem, and volunteered that he thought the tpms sensor was causing the leak. He recommended removing them from all tires, but then I would be flying blind. Because he had tightened the valve stem and sensor, I hoped our problem was solved.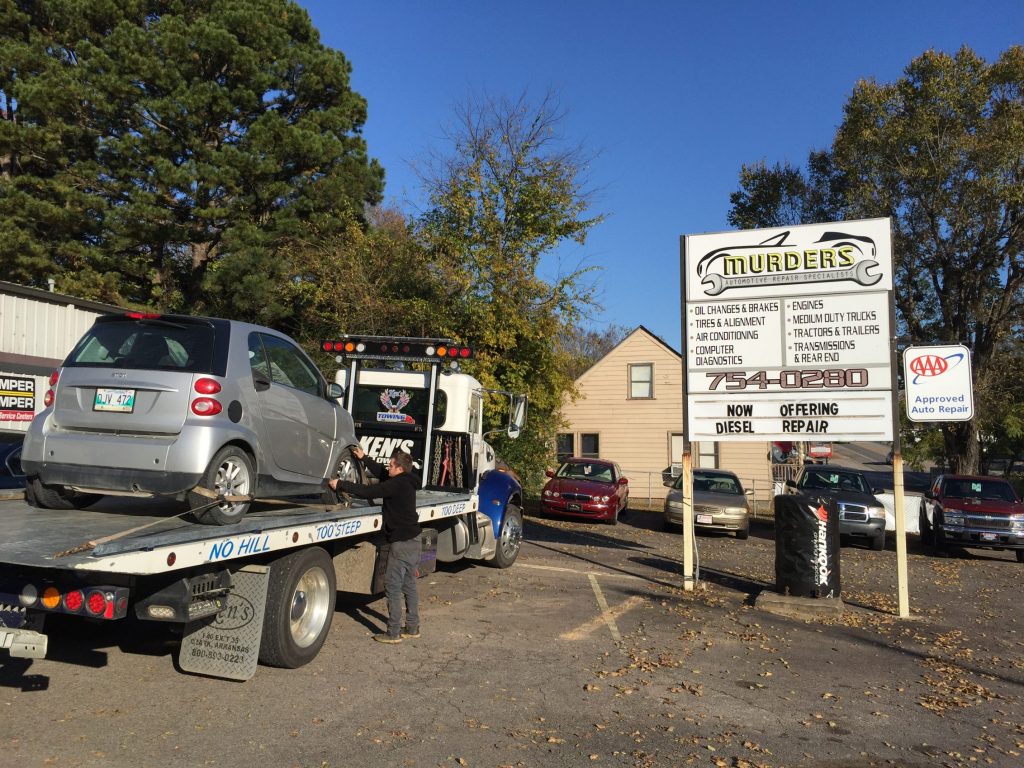 When we got to Bentonville, Arkansas, the warning returned, and Betty & I pulled into a Walmart parking lot to check it out. While I re-filled the tire, Betty re-filled our wine rack with wally wine from the store. At that point I removed the tpms sensor and put a regular cap on the valve stem. We decided I would pull over again at the next rest area to check the tire with a gauge. But the rest areas on Interstates 49 and 40 were few and far between. Eleven miles from the rest stop we had programmed into our gps, the tire blew…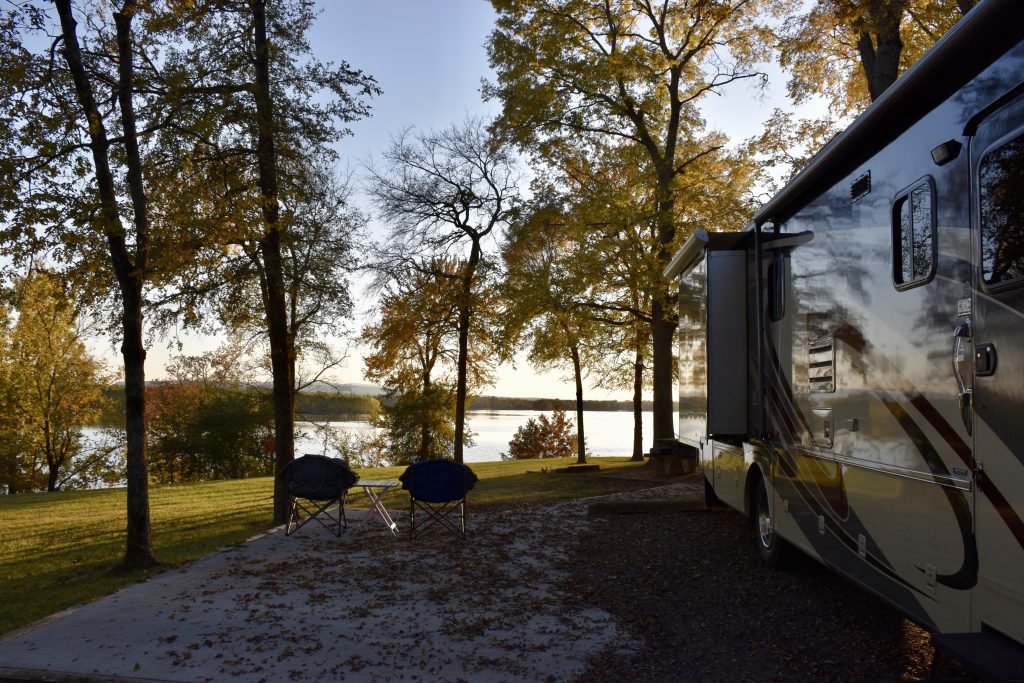 With heavy traffic whipping by us at 70 mph, I pulled to the side and called AAA. They were great in getting a flatbed out to us, and we followed it and our Smart to Murders Automotive in Clarksville, Arkansas. That's where our Smart sits, until a new tire can be delivered and installed, hopefully next Monday.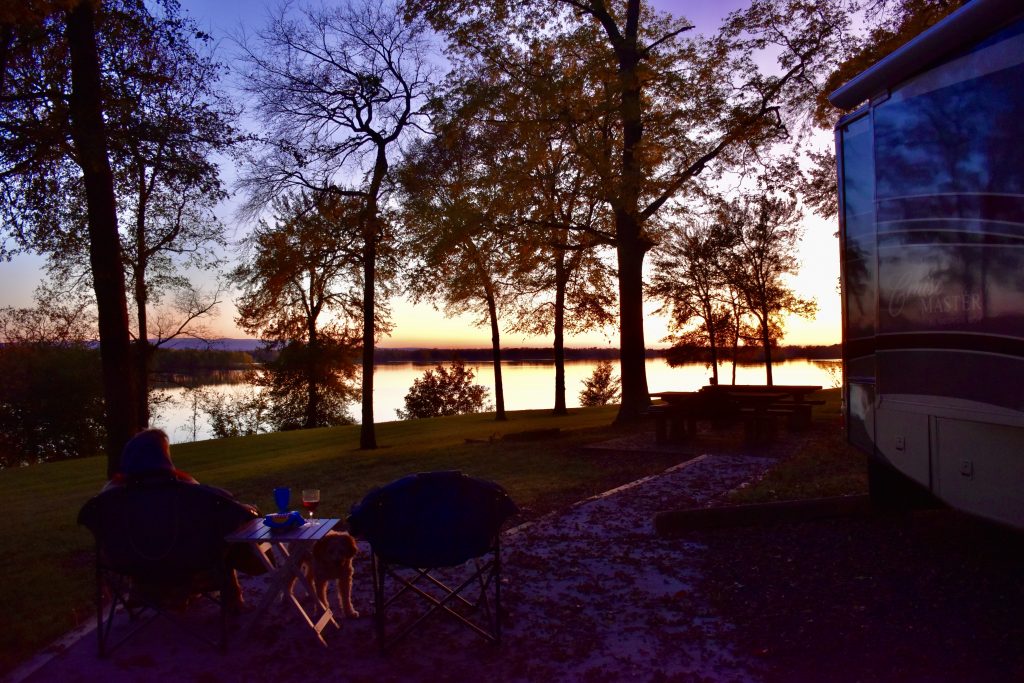 In the meantime, Betty and I are enjoying a beautiful riverside site (D3) in Spadra Park, Clarksville. It includes 30 amp service and water for $17./night, a couple of cement patios and sturdy picnic table, and wonderful water and sunset views. It's a very quiet park, except for the last train to Clarksville that just went by a few minutes ago. lol (For the younger crowd reading this, you may need to Google The Monkees, who sang about that in 1966.)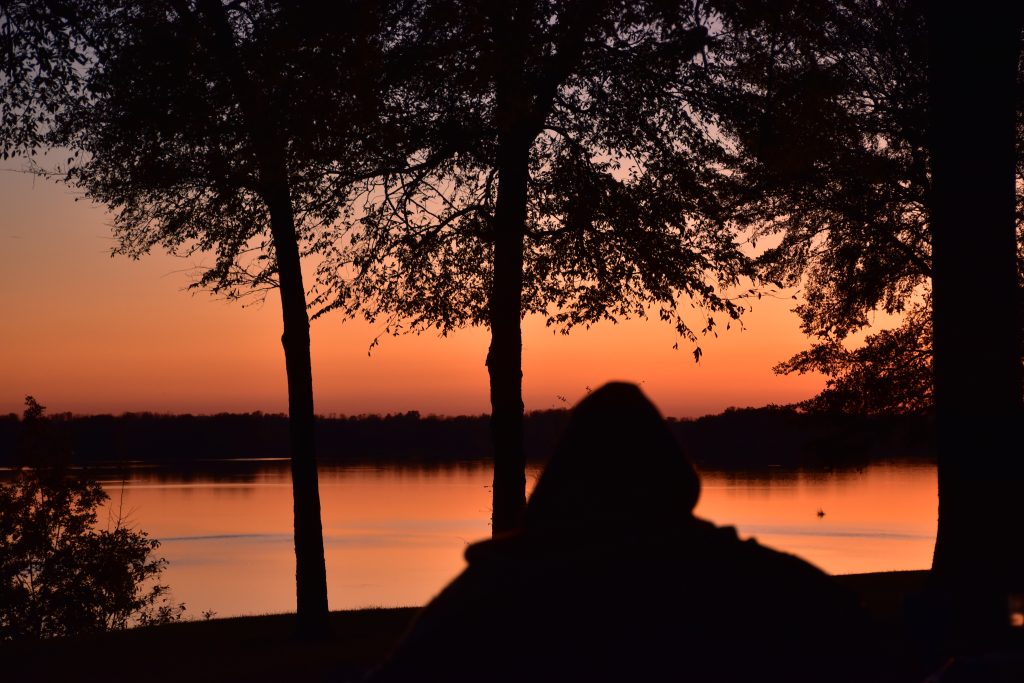 So retirement has its ups and downs for Betty and me. Sometimes we are deflated by unforeseen experiences, but for the most part we are pumped about our overlandish odyssey. Best wishes for enjoyable times without the blow-outs!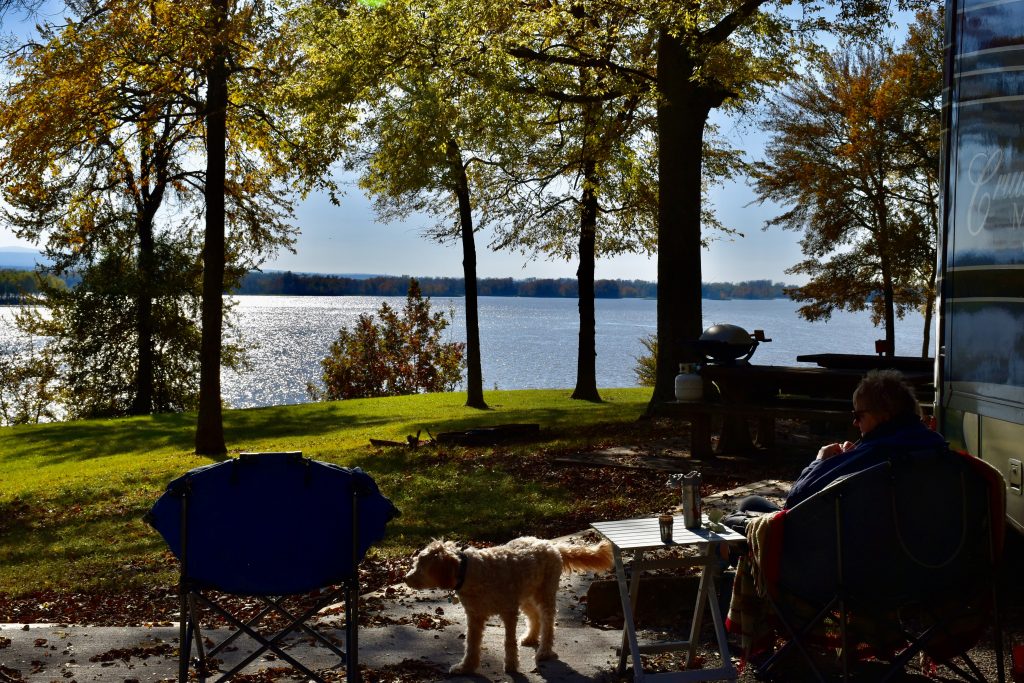 Cheers!