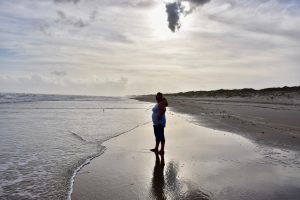 Before Betty & I set out on our overlandish odyssey, I confess to being something of a news junky. We were daily subscribers to the Winnipeg Free Press, with comparatively well-written local, provincial, national, and international journalism adding detailed commentary to the news gleaned nightly from CBC and CTV national and local programs.  As an engaged citizen, I always felt it was my responsibility to remain current on local and international issues. But now, might I venture to say that ignorance is bliss?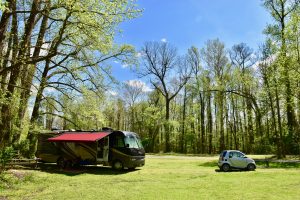 On the one hand, it has been more difficult to keep up-to-date with significant news stories as we travel. Television reception is often poor, and quality news programming seems hard to find. If not pre-filtered to express a narrow point of view, the stories often are of a cat in a tree, interviewing the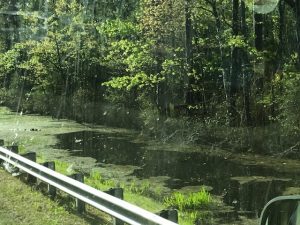 cat owner; the person whose tree the cat is occupying; the firefighter rescuing the cat;  and with a comment from someone on the street who happens to be passing by. Not that I have anything against cats (well, in fact I do. Lol), but in the overall scheme of things, there are usually more important events on which to report. "Now let's turn to sports" says the news anchor…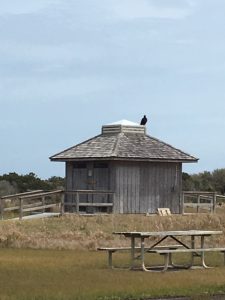 On the other hand, those more important events are usually prioritized into "If it bleeds, it leads" formats. Terrorism, wars, mass shootings, earthquakes, hurricanes and tornados resulting in death and destruction all create a context for understanding the world around us. But as they invade our living rooms on a daily basis, do they skew our perception of our level of safety and our need to defend ourselves against unknown adversaries? When we remain in a terrorized state, the terrorists have won.
Ok, I have to admit that, from time to time, I check out the news on-line; enjoy picking up a local newspaper; and make sure that our bathroom magazine rack has the latest edition of Time magazine. (I haven't seen a Maclean's magazine since leaving Canada. lol) But for the most part we are cut off from the trials and tribulations of the world around us.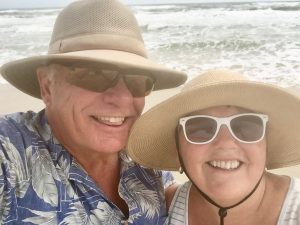 Betty & I are enjoying the natural beauty of our amazing continent and its wonderful inhabitants. We are regularly meeting interesting people from all over, and talking about favourite destinations, with conversations usually steering clear of politics and religion…  Whether in an urban park or remote forest, we have always felt safe and have never had any of our belongings stolen on day trips away from the site. Maybe some people would think we are naïve and oblivious to the risks around us. But so far we are prepared to say that: "ignorance is bliss!"  And yes, "no news is good news!"
Cheers!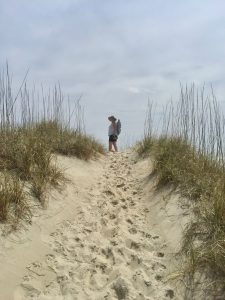 Addendum: As responsible citizens, I'm not suggesting that we should permanently disconnect. A thoughtful essay by Jon Meacham in the April 8/19 edition of Time magazine quotes journalist Walter Lippmann and his early 20thcentury book, Public Opinion. He suggests we need a "…willingness to think before we decide, and to weigh before we weigh in. 'Every man whose business it is to think,' Lippmann observed in Public Opinion, 'knows that he must for part of the day create for himself a pool of silence."  Our current adventure has not only provided a pool, but a whole ocean by which we can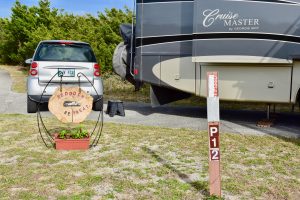 contemplate life.  Can Reddoch's Retreat lead to a time of reconnection with news of the world? Only time will tell…
Cheers!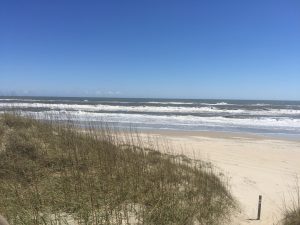 Three Little Birds, by Bob Marley:
"Don't worry about a thing,
'cause every little thing gonna be all right.
singin': "don't worry about a thing,
'cause every little thing gonna be all right!"
Rise up this mornin',
smiled with the risin' sun,
three little birds
pitch by my doorstep
singin' sweet songs
of melodies pure and true,
sayin', ("this is my message to you-ou-ou:")
Singin': "don't worry 'bout a thing,
'cause every little thing gonna be all right…"