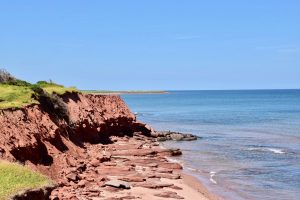 Betty convinced me to start a new post of PEI pics, rather than add to our previous post, as not everyone would scroll to the bottom to see the additions.
From Panmure Island Provincial Park we travelled the coastal road to the eastern tip of the province, appropriately called East Point. Unfortunately, much of this scenic road is in fairly poor condition, and is not actually following the coastline.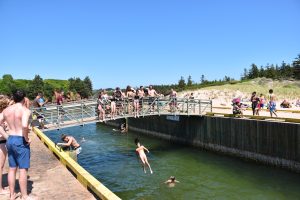 The heatwave has continued, so young people gathered on many bridges we crossed, jumping into the cooling waters below. The most popular spot for this was Basin Head Provincial Park, where the wharfs border a deep channel, providing a safe (lifeguarded) location for young and older to plunge into the salty waters below a footbridge.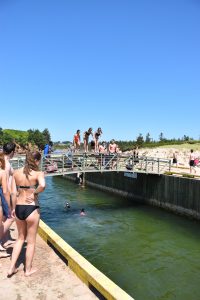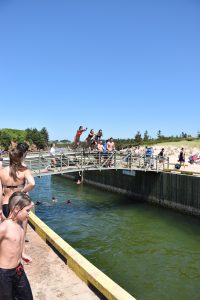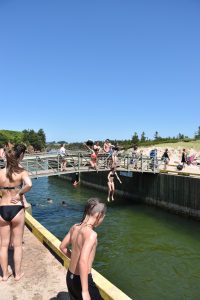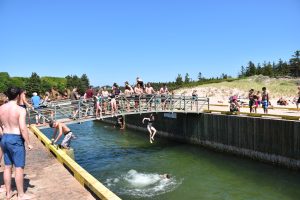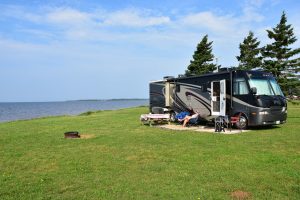 From East Point we travelled cross-country to Linkletter Provincial Park, just west of Summerside, PEI's second largest city. At our huge campsite Betty & I can see the Confederation Bridge in the distance, and watch the tides ebb and flo.
Today we took a day trip to the North Cape, the most northwesterly point of PEI. On our way we stopped at The Canadian Potato Museum for some great fries and loaded potato skins, and took a tour through the Stompin' Tom Centre in Skinners Pond.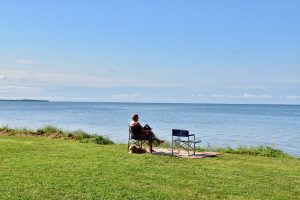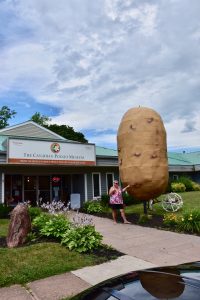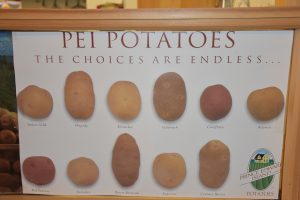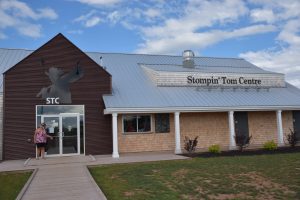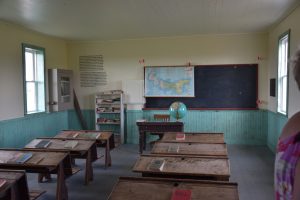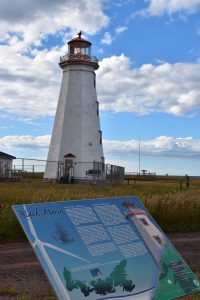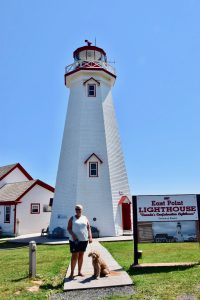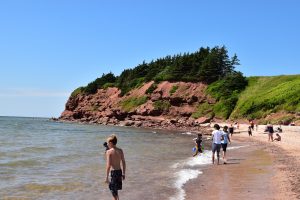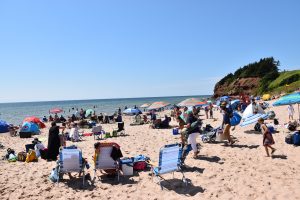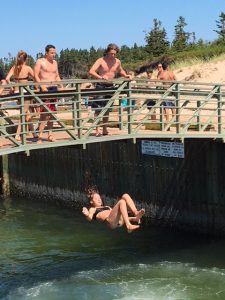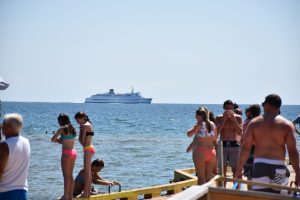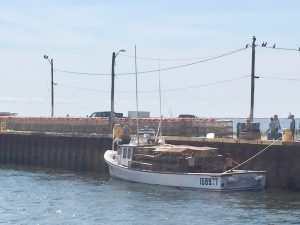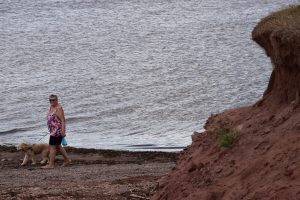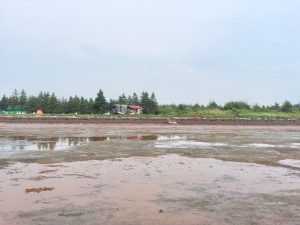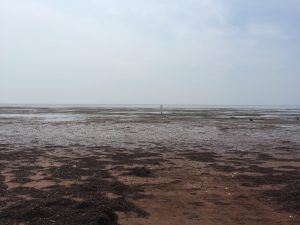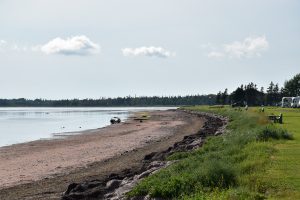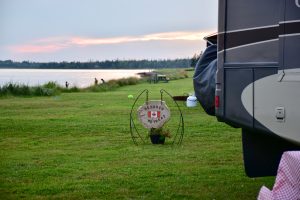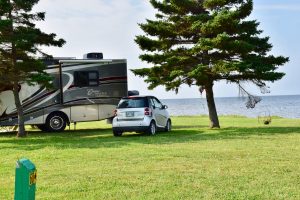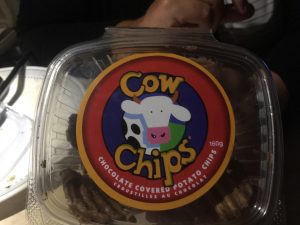 In the end Betty & I spent almost two weeks on Prince Edward Island, which was longer than we originally intended. It is a very rural, tranquil island, where the favourite saying, at least from young people, was "no worries!". PEI is a great place to relax and unwind, whether for a few days, a few weeks, or longer. We certainly enjoyed this restful stay, and look forward to future visits.
Cheers!