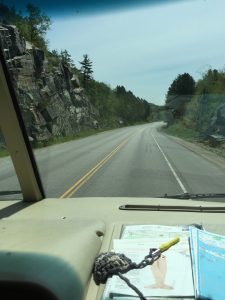 There are times when you reconnect with friends you haven't seen for a long time, and you pick up where you left off, as if you have never been apart. This week was one of those times, as we turned our motorhome south from Espanola, Ontario, and travelled across the magnificently scenic Manitoulin Island to the appropriately named community of Providence Bay, reconnecting with our old friends, Janet and Peter.
Many years ago (not saying how many…LOL)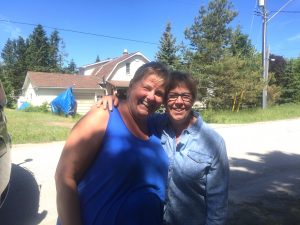 Janet and Betty graduated from a Toronto area nursing college together. When Janet secured a position at Foothills Hospital in Calgary, Alberta, Betty visited her there and was immediately invited to join the nursing staff. We moved from Milton, Ontario to Calgary and began what has become an everlasting friendship with Peter and Janet.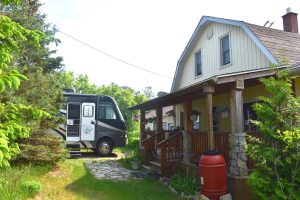 Over the years, they moved a number of times, and so did we. They raised a beautiful family, and in my humble opinion, so did we. Being similar ages, our kids grew up together and sustained their own friendships. But Janet, Peter, Betty and I always enjoyed each other's company, sharing the joys, trials, and tribulations of life on planet Earth.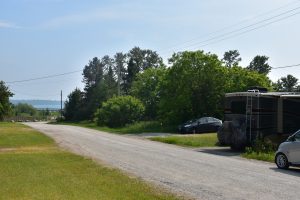 Now Peter is retired from teaching, and Janet is semi-retired from nursing, and they are settled in an idyllic corner of planet Earth called Providence Bay. Their driveway was long enough for our motorhome, and they graciously allowed us to plug in and top up with water during our visit. Their home is situated a short walk from the beach, and a long beach-side boardwalk provided the perfect location for both daylight and moonlight strolls, as we caught up on the intervening years.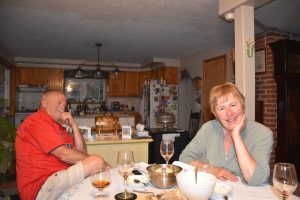 In addition to sharing a longstanding friendship, we also share a common love for food and fine spirits. Betty and Peter are both practiced in wine-making, so we had to sample their wares as we enjoyed Janet's traditional roast beef, roast potato, Yorkshire pudding, and treacle pudding; and my prosciutto- wrapped asparagus and lamb chops with mint sauce. Food and friendship pair so nicely together, don't they!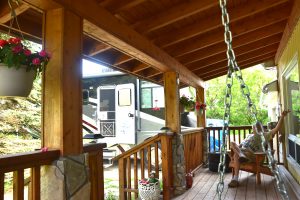 Next week, we are on the road to the east to visit extended family and more friends, while Janet and Peter are flying west to Calgary, to be re-united with a dinner club we were all members of back in the day. (The day being the time when we were all young couples, with young children, in new jobs, and new homes in a new province.) Betty and I will greatly miss that bonding experience, but hope that we will all live long enough to enjoy another dinner club get-together in future.
Our hope and wish is that everyone has the opportunity to share the same kind of everlasting friendship with others. It adds such encouragement and joy to life!
Cheers!