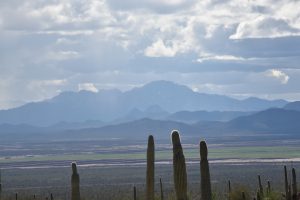 When we visited the Arizona-Sonora Desert Museum yesterday, just a few minutes away from our campsite at Gilbert Ray, I expected to find a more traditional museum, filled with old dead stuff. It turned out to be more of a beautiful botanical garden, crossed with a zoo, crossed with desert hiking trails, crossed with caves, crossed with a museum. Possibly 90% of it is outside, and the place is very much alive!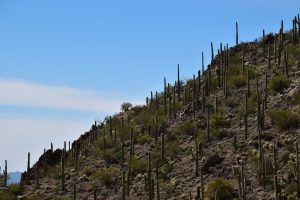 I wasn't initially planning to post about a museum tour, but ended up taking so many pictures that I wanted to share a little of this experience. From the many dozens of pictures taken – just a small fraction of the possibilities – I have chosen a few to add to this blog. I am hoping to learn how to add captions to pictures, but in the meantime will put a short note beside each.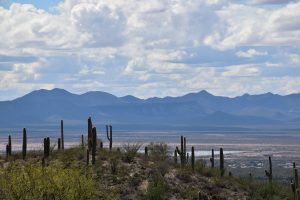 As is typical in this area of southern Arizona, the views are spectacular.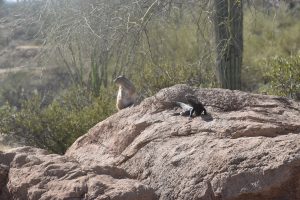 I am posting 2 pictures of this prairie dog and lizard, looking in opposite directions, just so you can see that they are real. LOL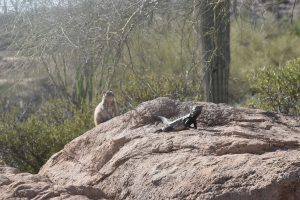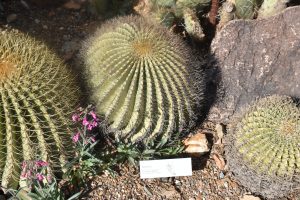 As mentioned in a prior post, there are apparently 850 species of cactus, and I think this park has all of them. Rather than posting 850 pictures, here are a couple of the photogenic plants.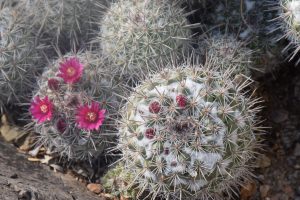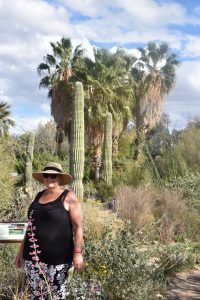 Speaking of photogenic, here is a lush tropical scene. Ok, don't take that lush the wrong way! LOL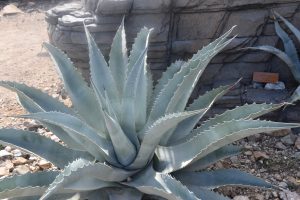 There are also many variations of the agave plant, which capture light and shadow in a dramatic way. Here is one.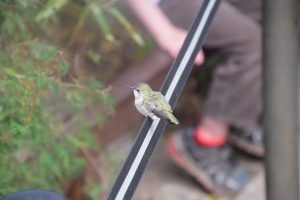 The park included a reptiles, invertebrates, and amphibians live exhibit, a cave and mineral gallery, a mountain woodland, desert grassland, desert loop trail, cat canyon, riparian corridor, walk-in aviary, art gallery, and hummingbird aviary, among other attractions. Here is one of the hummingbirds.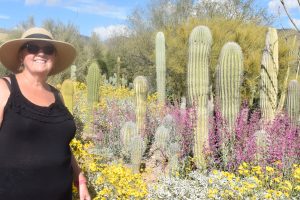 Overall, this find was a true, beautiful, live treasure. Of course I'm talking about the one in the hat. The park was nice too! LOL