As Graham has so aptly posted it was very sad to leave the Island. The people we have met on the road have been amazing, friendly, and warm.
It is very hard to wrap my head around the fact that I am not returning to the lovely basement office I shared with the amazing Christine and Colleen. This is a very new experience for me and I'm not altogether  sure how I feel. On one hand I am so very happy to be retired but on the other hand I have so much to tell my friends back home about the adventure we have had and get back to the reality of women's health. On the other hand I have no desire to return to the busyness. I'm sure that eventually I will be able to sort out these confusing feelings.  Never fear I am working just as hard on the relaxed life style as I did on practice guidelines!
So I will say goodbye for now. Charlie and Gavin are in the drivers seat and we are all set to go.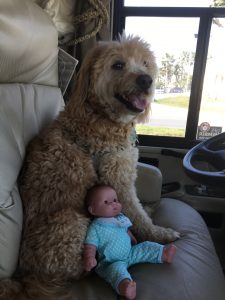 🎶 on the road again🎵  (Willie)
B