What could Betty & I possibly do to occupy four months in the Arizona desert? Surely we would get bored out of our tree – except the word "tree" must be used loosely here, since most are sad looking scrub bushes, withering in the winter heat. Today we found yet another answer regarding how we can spend our time.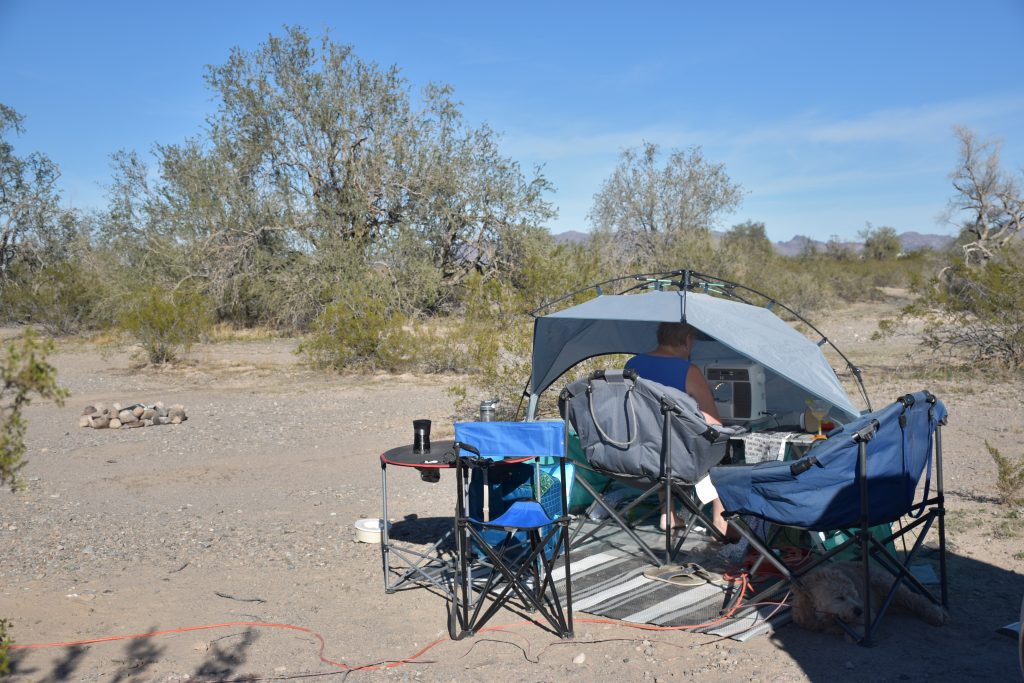 We were invited by our neighbours to play a round at Quartzsite's famous golf and country club – well except the country club is a falling down single-seater outhouse that we don't think is suitable for use any more – certainly not a place to join together for 19th hole festivities. Lol.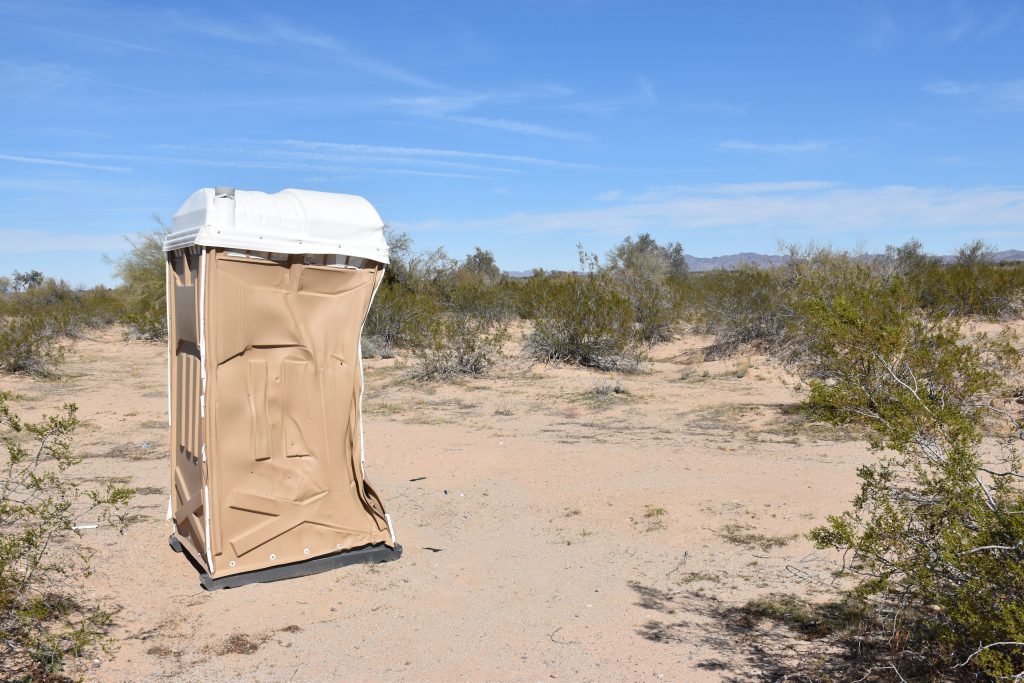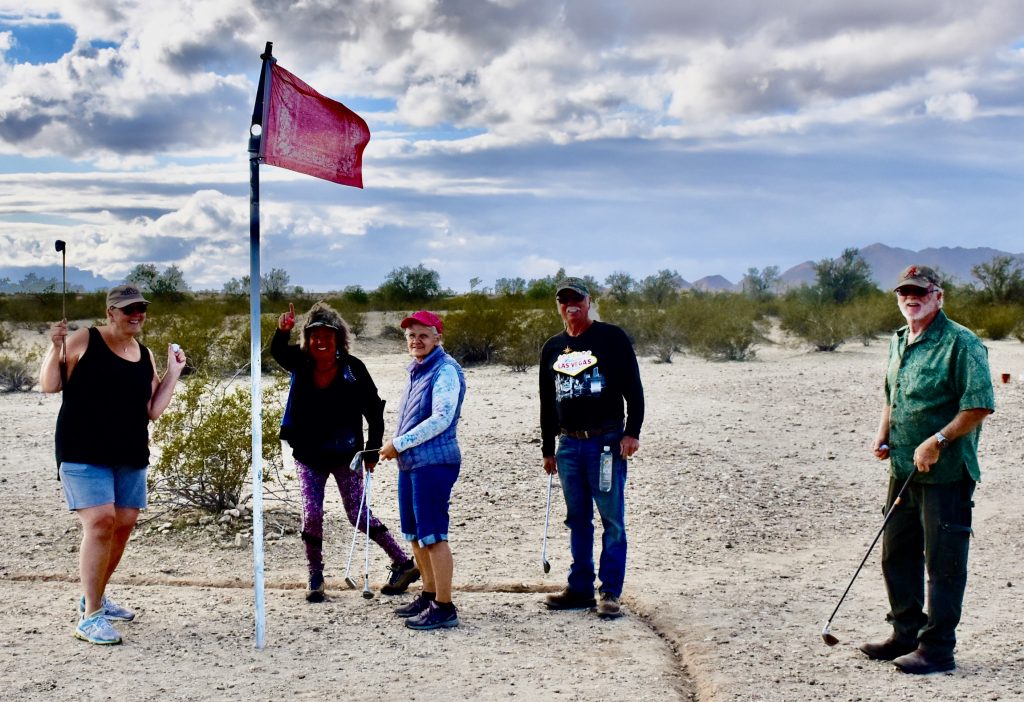 I had purchased new clubs last winter in Florida, and took beginner lessons in Winnipeg last spring, but Betty hasn't been on the links since we had to invite the 23rd group to 'play through' on the first hole of Bayfield, Ontario's Bluewater golf course. If it had been a par 30, she likely would have holed at 10 over par…lol. That was at least 40 years ago, and she wasn't too inclined to give it a try again. Truth be told, after that experience, I wasn't too inclined to invite her to join me either…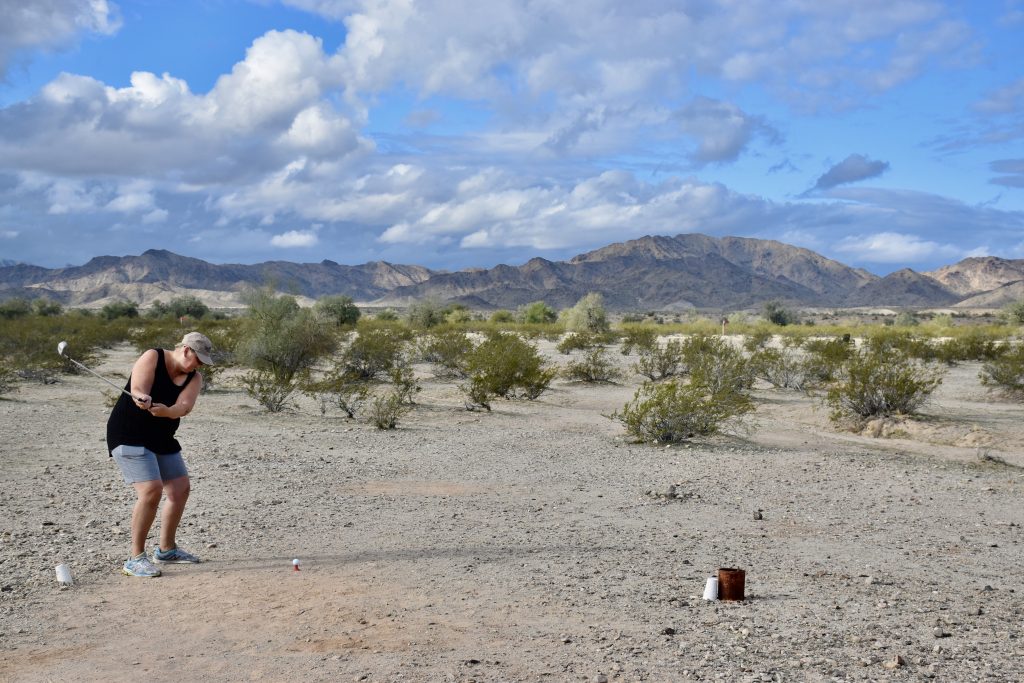 But this was different. This is desert golf!
The first step in desert golf is to ensure you don't use a good set of clubs. Instead, I visited a local flea market where I perused the options. Told I only needed one club – a 5 iron – the flea market proprietor attempted to upsell me. He claimed I should also have 3 & 8 irons. I hesitated and said "but how much would that set me back?" He replied "$6." and I assumed he was talking about $6. EACH. So I said "I'll just take the 5 iron." He says "OK, that's two bucks." I said "two dollars, are you kidding me?" When he replied "No" I said "OK, I'll take all 3 clubs", and he graciously threw in 3 golf balls with the deal. We were set!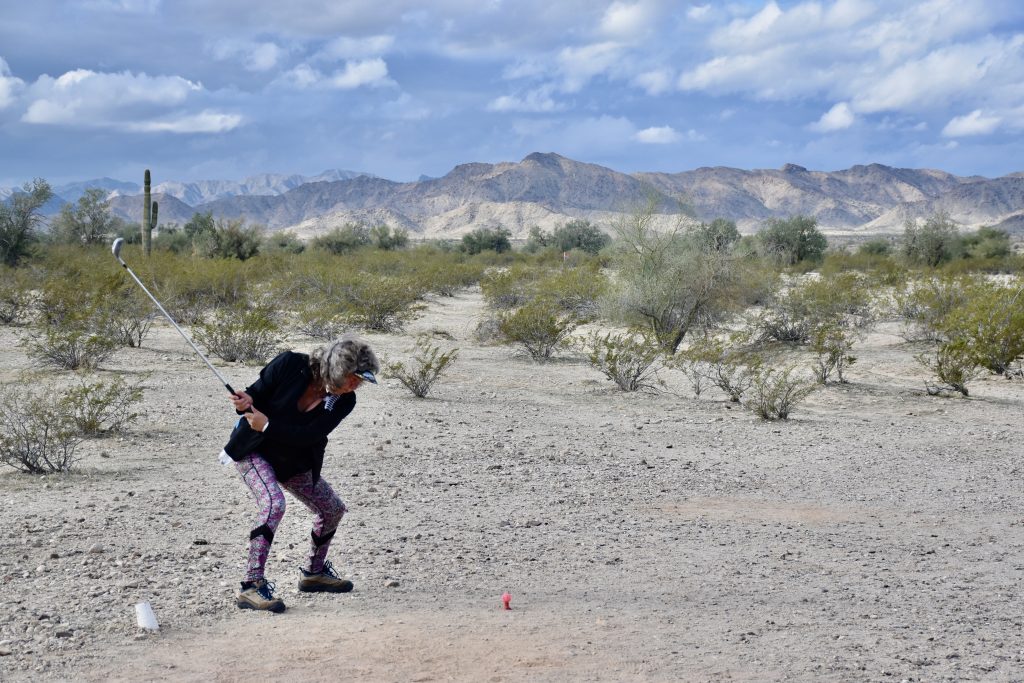 The second step is to take the dirt road to the course, but don't bother taking your wallet: There are no green fees, because there are no greens! This is the desert, remember. Also, there are no real fairways, and by the way, there are really no rules either. It's all just for fun!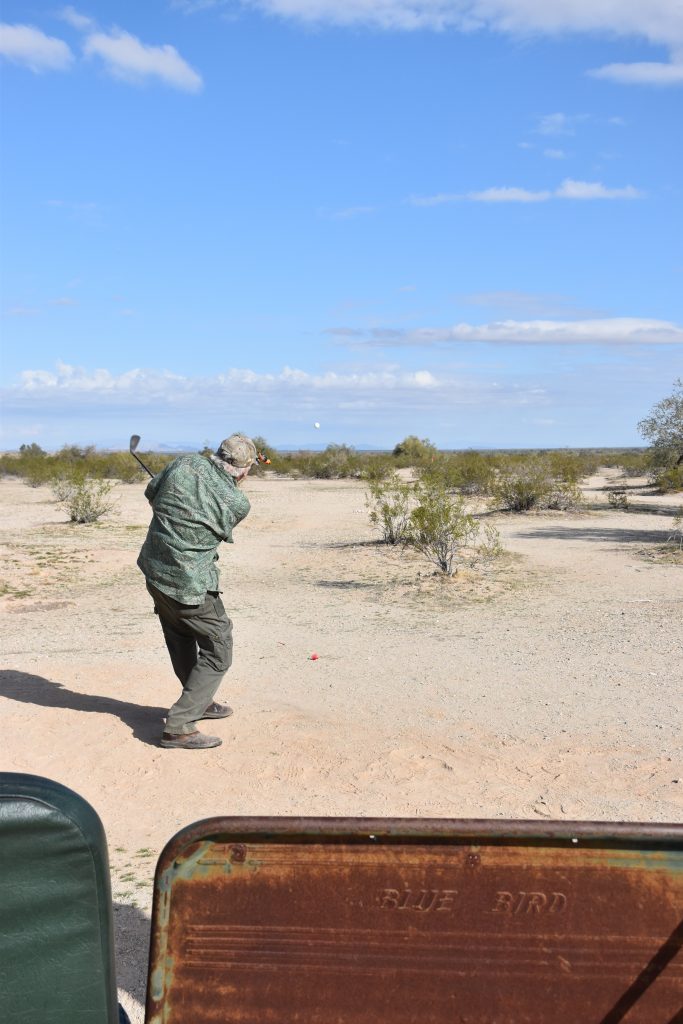 Since golf tees don't hold up well in this rocky terrain, we were issued little orange ball holders, with awards given for whomever's ball holder gets wacked the furthest. And you need to re-tee the ball for every hit, since many lies would break those expensive clubs. If one is lucky enough to birdie a hole, Cathy carries a pocket full of noisy little battery-operated birds that must be clipped to the brim of your hat until the next hole. I never did get to see what the eagle looked like. Lol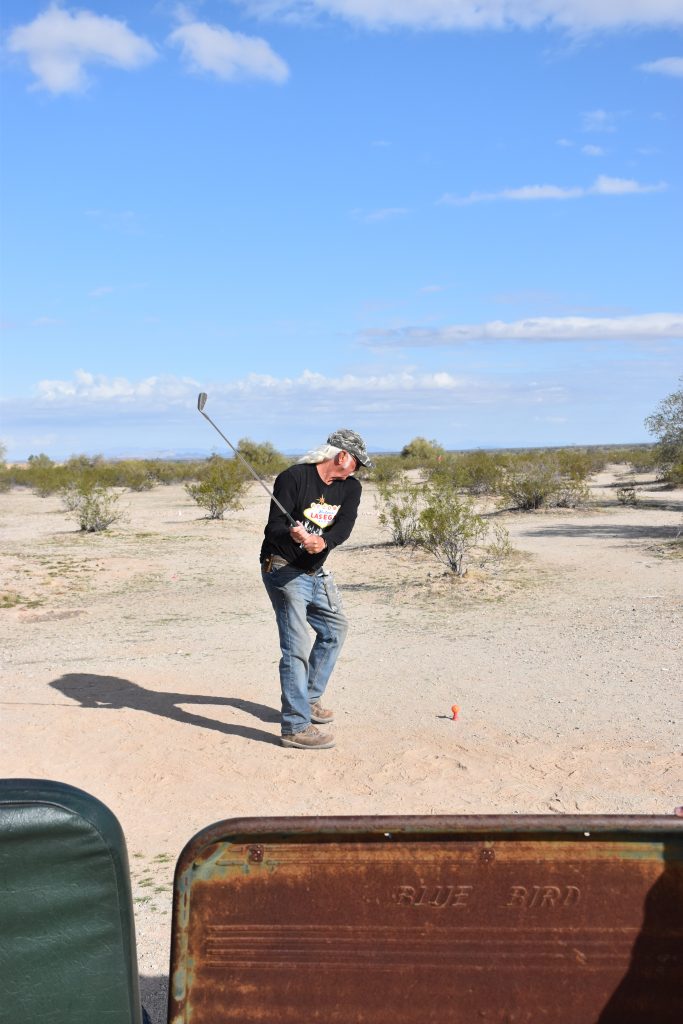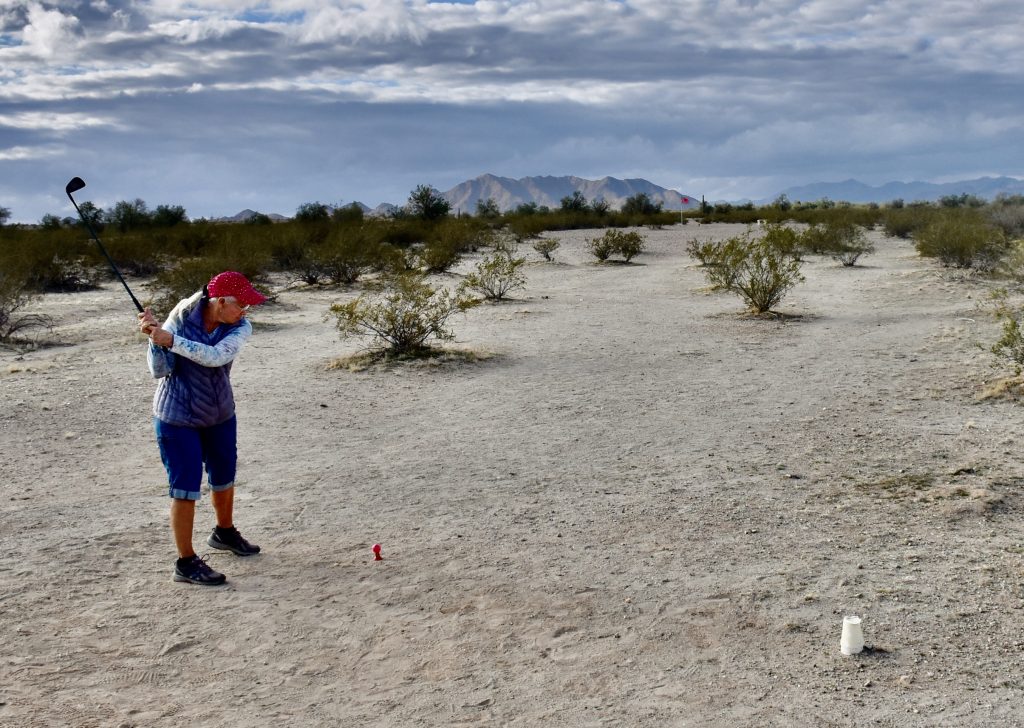 Well, in fact we did laugh out loud the whole round, and very much look forward to playing the course again. Whoever said there was nothing to do for four months in the Arizona desert obviously has never been to the Quartzsite Golf Course!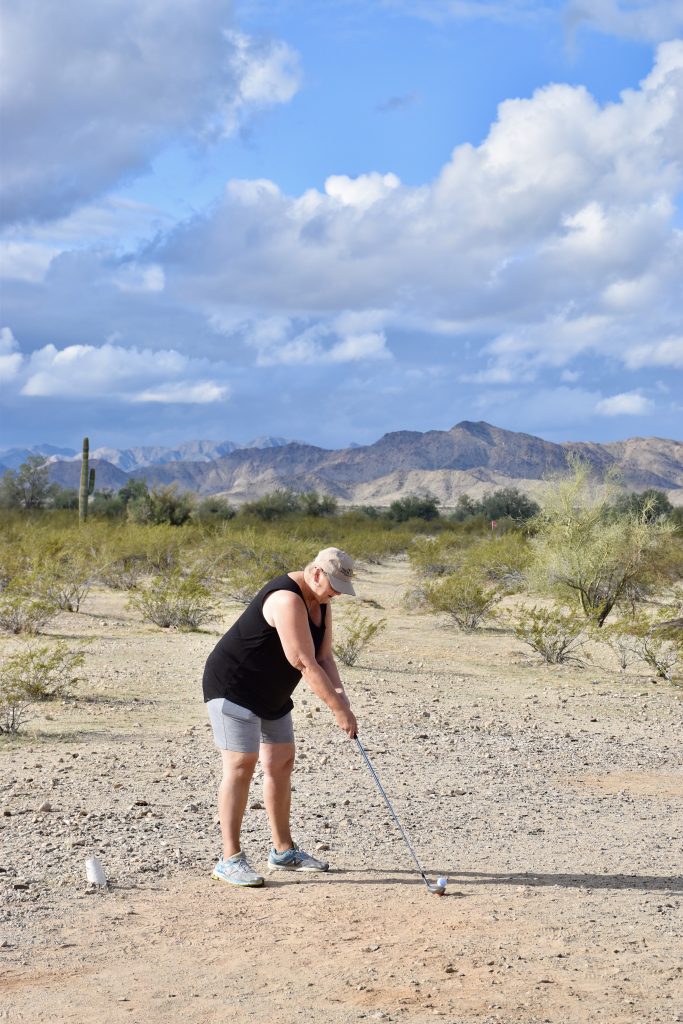 Cheers!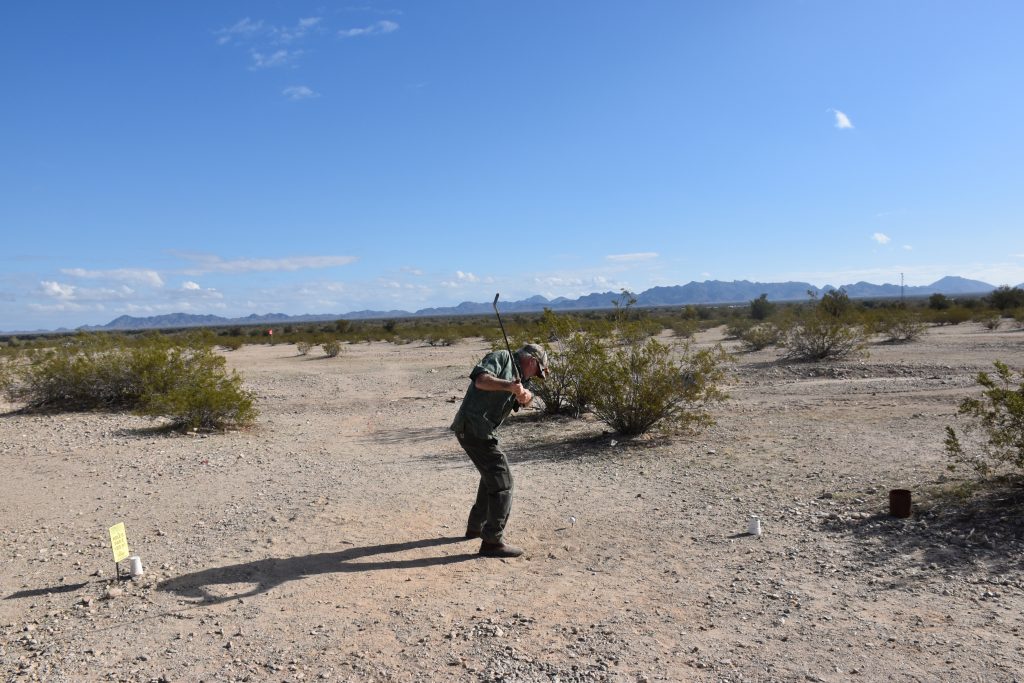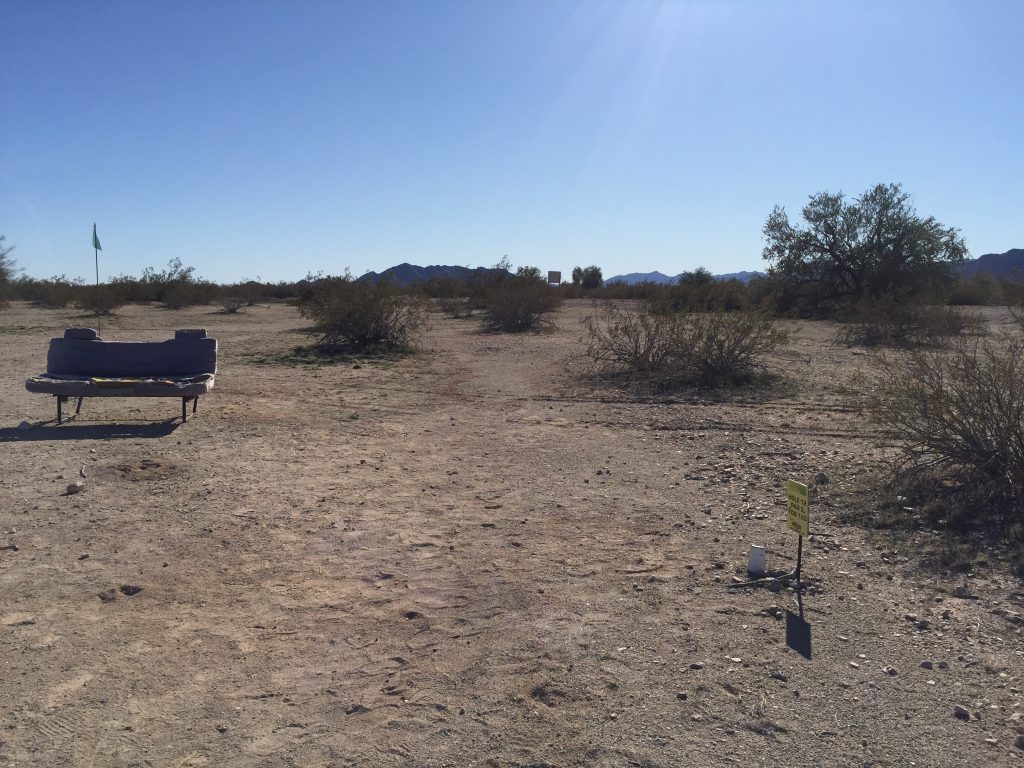 Those who know me know that I am not much of a morning person, but we had to complete our round before noon, because the sun is a little too scorching after that. Despite the early morning rise, I'll be back for more fun in the desert sun, bringing my handicap down one way or another! Cheers!