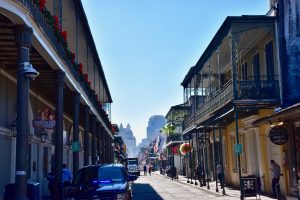 Readers of this blog may have noticed a number of references to songs that have struck cords with the writers: from Willie Nelson's "On The Road Again", to Bob Marley's "We Jammin", to Glen Campbell's "By the time I get to Phoenix", or Marc Cohn's "Walking In Memphis", among others. But how is it possible to choose a song about our visit this week to New Orleans?  Should it be: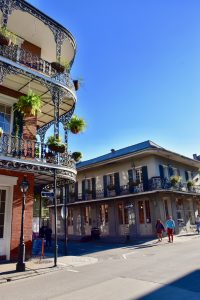 Fats Domino: Walking to New Orleans
Johnny Horton: The Battle of New Orleans
Jimmy Dean: Big John
Creedence Clearwater Revival: Born on the Bayou/ Proud Mary
The Rolling Stones: Brown Sugar
Arlo Guthrie: City of New Orleans
The Animals: House of the Rising Sun
The Tragically Hip: New Orleans is Sinking
Chuck Berry: Johnny B. Goode
Janis Joplin: Me And Bobby McGee
Nitty Gritty Dirt Band: Mr. Bojangles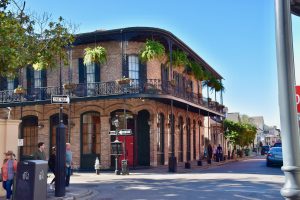 There are dozens of songs referencing New Orleans,  so we'll leave it to the reader to pick their favourite…
OK, I can't resist humming a tune from a special singer I saw live, back in the day. During the Festival Express tour in 1970, Janis Joplin belted out:
"Busted flat in Baton Rouge, waitin' for a train
And I's feelin' near as faded as my jeans
Bobby thumbed a diesel down, just before it rained
It rode us all the way to New Orleans…"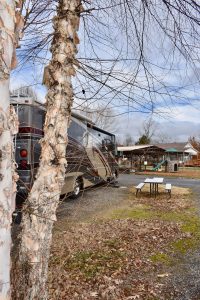 When Betty & I left Ivy's Cove campground in Russellville, Arkansas, the forecast was for rain all the way into New Orleans, but by the time we reached Texarkana, the drizzle had ended, and it was clear sailing until our stop for the night, an attractive road side rest area south of Alexandria, Louisiana.  It was a bright sunny day when we passed Baton Rouge the next morning, so our windshield wipers were not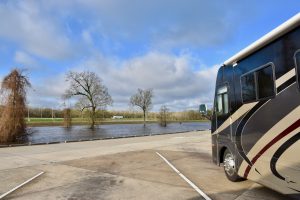 slappin' time, but I was holding Betty's hand in mine, and we sang every song that we both knew. LOL.  For the next few days, we camped at the beautiful Buccaneer State Park in Mississippi, just an hour's drive east of New Orleans.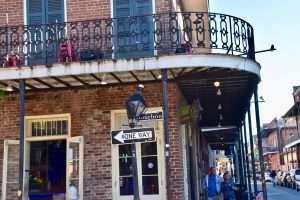 Betty & I have been to New Orleans twice during Mardi Gras: Once unintentionally with our 4 young children (on our way back from Disney World), and once with Betty's brother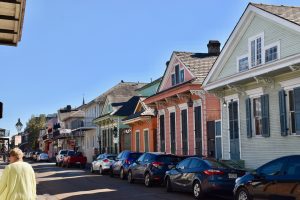 Jack, and his wife Christine. The focus then was very much on the party atmosphere. But this time we were able to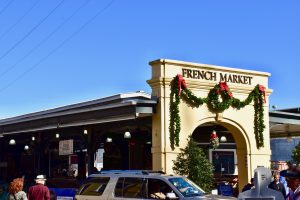 concentrate more on the unique architecture and lay-out of the French Quarter. The weather was warm, with blue skies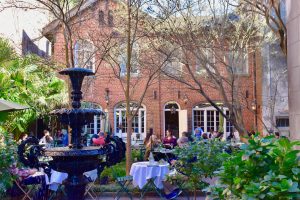 and sunshine as we walked through the French Market, and enjoyed an al fresco meal in one of New Orleans' special courtyard restaurants. It was a magical visit, and enticed us to want to return again.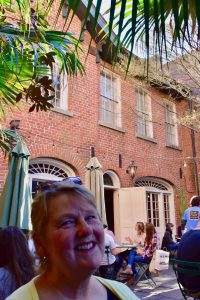 "There Betty shared the secrets of my soul
Through all kinds of weather, through everything we done
Yeah, Betty baby kept me from the cold…
And, feelin' good was easy, Lord, when she sang the blues
You know, feelin' good was good enough for me
Good enough for me and my Betty  eee."
Cheers!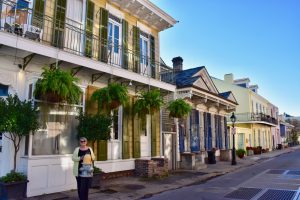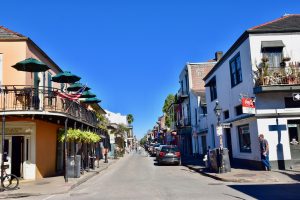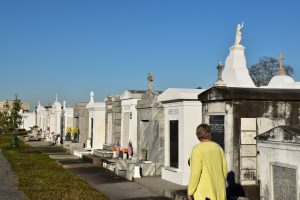 "I'm the train they call the city of New Orleans
I'll be gone five hundred miles when the day is done."