When my parents planned our month-long camping trips each year, in January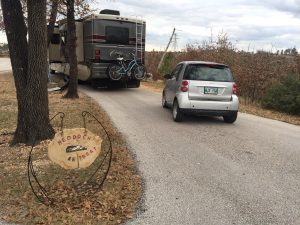 or February they would write to the tourism departments of each of the states we hoped to visit. Then in April or May they would receive large packages of material, including maps, tour guides, and campground information.  They would pore over this happy haul to determine our route for July or August.  It was a most enjoyable exercise!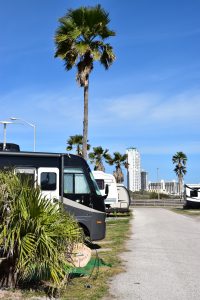 With the advent of the Internet, there is a much greater volume of information available only seconds away. I guess that's a good thing, but for someone with perfectionist tendencies, one can agonize for days over whether the ideal campsite has been chosen from the myriad available. Complicating the process are sites like Rvillage.com and Campendium.com, where people describe their favourite sites. Of course, everyone has personal needs &  preferences, and what is great for one may be not-so-much for someone else.
As previously mentioned, in addition to national, state, and provincial parks, there are also thousands of private parks. Thanks to the Internet, we can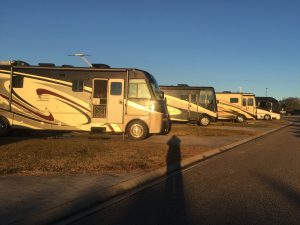 often zoom in on individual campsites, with detailed descriptions of length, width, level, shade, grass, proximity to local attractions, etc.  We can also read reviews written by other campers who have stayed there: The good, bad, and ugly.
If we are needing a quick in and out, then free Interstate rest areas, Walmart parking lots, and Flying J Truck Stops are our overnight of choice, although none of them are technically "campsites". Courtesy for owners and other users says you don't put down your levellers, extend your slides and awning, and set out chairs and your bbq, unless you intend to feed everyone in the vicinity…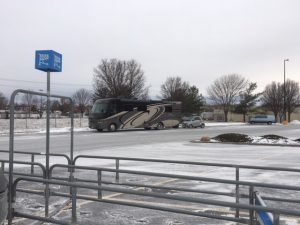 Boondockerswelcome.com provides detailed descriptions of private properties whose owners are willing to have RVers stay for free. The owners also receive your profile, so they can decide whether or not they would like you to stay, and can accommodate you on the proposed dates. We expected to stay at more boondockerswelcome.com sites, but in one case the host's mother had just passed away, and in another the host was also travelling out of state.  The website is extremely easy to navigate, and we certainly hope to use this resource more in future.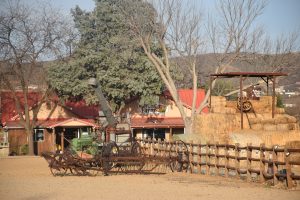 Harvest Hosts also has an easy web site, and details free parking in vineyards and farms with large swaths of land. It is expected that you shop at their wine store, or market, but for us, that isn't a problem. LOL.
Bureau of Land Management (BLM), the U.S. equivalent to crown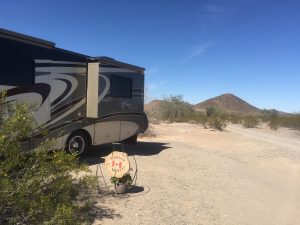 land, allows free or cheap camping on many properties across the U.S. They have an app that helps in selecting an appropriate spot, whether you are tent camping, or driving a 40' motorhome. We stayed 2 weeks on BLM land in Quartzsite, Arizona, and would definitely choose this option again,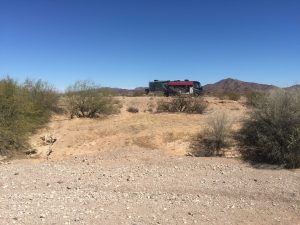 now that we have added solar power.
Another campsite choice is https://freecampsites.net, which provides a list of free or extremely cheap campsites on your route. We are currently staying in a municipal campground in Levelland, Texas, just outside Buddy Holly's former home in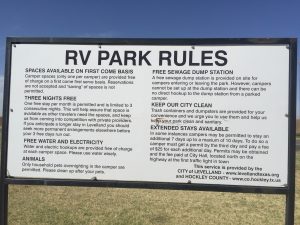 Lubbock. Surprisingly, our campsite comes with free 50 amp service, free water hook-up, and free dumpstation! As the sign says, there are only a few (maybe 7) large pull-through sites available on a first come, first served basis, but we had no difficulty finding a spot around 2 pm, after our drive from Roswell yesterday.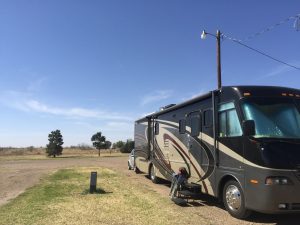 There have certainly been times when we have enjoyed the full-service parks or resorts at up to $98. for 2 nights, allowing us to visit friends, access laundries, swimming pools and other attractions. But when free is available, then Scottish roots take hold. LOL.
Other options for consideration at private parks include special rates for Passport America members (we received 50% off at the Grand Canyon), Good Sam, FMCA, Escapees, and AAA members (usually 10 % off), but sometimes you have to read the fine print, indicating that rate is not available for the time period you are considering.
I'm not sure if choosing a campsite is more or less fun than in my parent's day.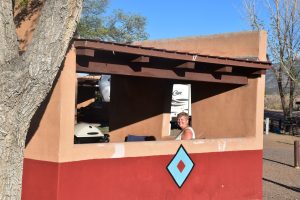 We still like to pick up local maps and attraction booklets at tourism offices, usually found when crossing into a new state. But one thing is for sure, there are a lot worse activities our there. Enjoy the great outdoors!
Cheers!